Empire
Season 2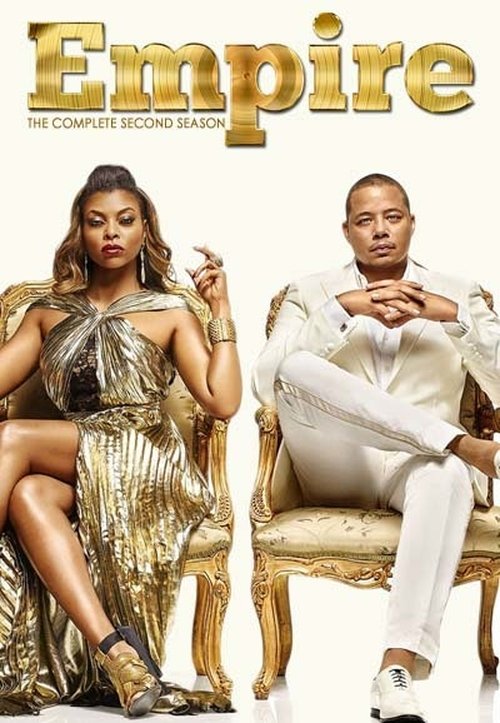 Empire
Season 2
First Air Date: September 23, 2015

| | | |
| --- | --- | --- |
| First Aired on | : | 2015 |
| Episodes | : | 18 episodes |
The second season picks up three months after the shocking arrest and incarceration of Empire Entertainment head Lucious Lyon. Knowing Lucious won't be held much longer in prison, Cookie and her allies within the Lyon family make a desperate attempt to seize control of the company. But as the Lyons continue to battle each other, a bigger external threat emerges that could force them to unite.
Episodes
2x18 Past Is Prologue (May 18, 2016)
---
After a life-changing experience, Jamal refuses to make music until his family ends its seemingly endless cycle of violence and fighting. Meanwhile, the Feds are tailing Anika because they want to force her to testify against Lucious. In order to protect her family, Cookie organizes a meeting at Hakeem and Laura's wedding with various people from her and Lucious' past.
---
2x17 Rise by Sin (May 04, 2016)
---
Hakeem feels the pressure of his underwhelming fiancé, Laura, as he struggles to find a place for her both in his family and his career. Cookie finally reveals to Jamal the truth behind what happened to Freda's father, prompting Jamal to warn Freda of his family's ulterior motives. Meanwhile, despite his frustration with the family, Jamal makes a sacrifice for Lucious from which it will be hard to recover.
---
2x16 The Lyon Who Cried Wolf (May 04, 2016)
---
A wrench is thrown into Lucious' deeply personal music video about his mother, when Andre discovers a dark secret. Meanwhile, Hakeem and Jamal are compromised after tempting themselves with new or rekindling, but secretive affairs. Then, Rhonda starts to suspect who her attacker was.
---
2x15 More Than Kin (April 27, 2016)
---
With help from Andre, Lucious hosts a fundraiser, as part of his campaign to prove to the board that he should return as Empire's CEO. Meanwhile, Hakeem must decide whether he wants to be a father to his and Anika's child.
---
2x14 Time Shall Unfold (April 20, 2016)
---
Lucious releases his new music video, as he manipulates and sabotages those around him to regain his CEO position at Empire. Meanwhile, Andre learns more about his grandmother's mental illness in order to understand his own struggle with bipolar disorder, Anika reveals a big secret to the family and Hakeem leads the big shareholder meeting.
---
2x13 The Tameness of a Wolf (April 13, 2016)
---
Tensions between Lucious and his sons continue to rise. Back at Lyon Dynasty, Lucious aims to direct his most emotional and honest music video yet and recreates a traumatic interaction with his mother for the new single. Meanwhile, on the Mirage a Trois tour, Tiana and Laura begin viciously fighting over the spotlight, forcing Hakeem to mediate between the two divas.
---
2x12 A Rose by Any Other Name (April 06, 2016)
---
With Hakeem acting as Empire's CEO, Camilla sinks her claws further and further into him. The rest of the Lyon family tries to get him to rejoin their side, but Hakeem has his own plan. Meanwhile, Jamal receives backlash from his fans and Andre and Rhonda's marriage is tested.
---
2x11 Death Will Have His Day (March 30, 2016)
---
After losing the company he built, Lucious announces he will stop at nothing to regain his power, but Cookie has her own way of handling things. Meanwhile, Rhonda, Andre and the rest of the Lyon family come to terms with a horrific, life-changing tragedy that changes their lives as they know it.
---
2x10 Et Tu, Brute (December 02, 2015)
---
Lucious makes a reckless play for the streaming service that he believes will make him the most powerful man in music, only to learn that the entire business strategy was part of a scheme that might bring Hakeem's ex, Camilla, back into the picture. Meanwhile, Cookie decides to plan a concert at the prison where she spent 17 years locked away from her family and a tragic "accident" leaves Rhonda in a scary state.
---
2x09 Sinned Against (November 25, 2015)
---
Cookie and her sister, Candace, team up with a former prison mate to rescue their sister, Carol. Back at Empire, Jamal and critically acclaimed pop star Skye Summers begin collaborating and soon share a deep connection. Meanwhile, Laz has truly fallen for Cookie, but things get complicated when she finds out the truth about him.
---
2x08 My Bad Parts (November 18, 2015)
---
Lucious, eager to assert his power, releases a rap by Freda challenging Hakeem as his heir. Not to be outdone in Lucious' eyes, Hakeem fires back at Freda with a rap battle challenge that could put Lyon Dynasty's future in danger. Meanwhile, Cookie gets a special visit from her spitfire sister, Candace, Jamal is working on landing a major sponsorship deal and Anika receives some life changing news
---
2x07 True Love Never (November 11, 2015)
---
Lucious begins to strategize the ascension of Empire from record label into global music monolith, so he looks into starting a partnership with Jago, the founder of a music streaming company. Meanwhile, Andre has to twist his newfound values to achieve a delicate balance between his faith and his career, Hakeem begins to work with Laura to turn her into a star and Cookie sets her sights on having Lyon Dynasty be a part of an epic televised charity music event.
---
2x06 A High Hope For A Low Heaven (November 04, 2015)
---
Lucious and Cookie must put aside their differences and work together as parents to protect their family and keep them out of danger. Jamal does his best to get back in the studio and break away from being defined solely as a gay artist, while Hakeem struggles with how to feel and act like a man. Meanwhile, Andre works to shut down a division at Empire, until he discovers a disciple in the midst of Lucious' Gutter Life records.
---
2x05 Be True (October 21, 2015)
---
Over at Lyon Dynasty, Cookie and Anika work together with Laz to throw "Cookie Lyon's Block Party," a big event to launch their company, showcase their artists and premiere a signature Dynasty anthem written by Hakeem. Meanwhile, Jamal gets busy working on his music with Ne-Yo. Also, Hakeem begins a tender romance with the lead singer of his girl group, and Andre takes steps to rid his soul of past sins.
---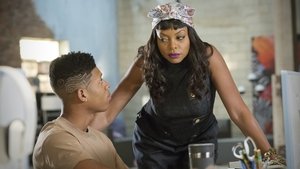 2x04 Poor Yorick (October 14, 2015)
---
The Lyons are still split into warring factions, but they all decide to shoot a music video that will capitalize on Hakeem and Jamal's duet from Hakeem's leaked album, a collaboration that will benefit both companies. Meanwhile, Lucious trades his real handcuffs for virtual ones. However, knowing he can't fully control his company with a federal murder case hanging over his head, he sets out to find Vernon and make him permanently disappear.
---
2x03 Fires of Heaven (October 07, 2015)
---
Anika secretly work together behind Lucious' back to pull off a surprise performance that catches the eye of Pitbull. Meanwhile, Lucious tracks down Frank Gathers' daughter, Young Ma, to try to convince her to sign with him at Empire, while Hakeem is hard at work on his girl group, Ménage a Trois. Also, Andre and Rhonda hope their baby-on-the-way will be the key that unlocks Lucious' cold heart and opens the door for Andre to return to the Empire fold.
---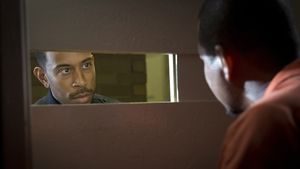 2x02 Without A Country (September 30, 2015)
---
Cookie and her cohorts decide to start their own small record label, but it's off to a bumpy start as everyone has different visions for the new label. As his first project for the new company, Hakeem decides to form a girl group and woos a hot Latina lead singer, proving that he can be more than just an artist. Meanwhile, Lucious, feeling extra pressure from a bloodthirsty prosecutor, hires a new lawyer and records an epic track from inside jail. In Lucious' absence, Jamal neglects his music and makes business moves that further his journey toward becoming every bit as ruthless as his father.
---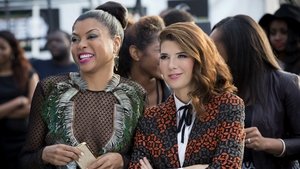 2x01 The Devils Are Here (September 23, 2015)
---
Still in federal lockup, Lucious is trying to run Empire from inside, while a headline-grabbing state prosecutor hangs her political ambitions on bringing him down - no matter what it takes. Meanwhile, Cookie stages a star-studded #FreeLucious concert in his support, while scheming with Andre, Hakeem, Anika and the business savvy Mimi Whiteman to finalize the hostile takeover of Empire.
---