BoJack Horseman
Season 3
BoJack Horseman
Season 3
First Air Date: July 22, 2016

| | | |
| --- | --- | --- |
| First Aired on | : | 2016 |
| Episodes | : | 12 episodes |
"Secretariat" is a huge success, and BoJack's finally feeling his oats. But when it comes to his personal life, everything he touches turns to manure.
Episodes
3x12 That Went Well (July 22, 2016)
---
Mr. Peanutbutter saves the day. Todd gets exciting news. BoJack, Diane and Princess Carolyn pursue new opportunities.
---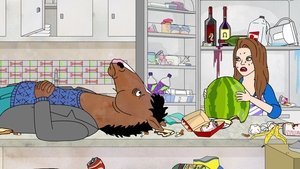 3x11 That's Too Much, Man! (July 22, 2016)
---
On a drug-fueled bender, BoJack and Sarah Lynn crash an AA meeting, and BoJack decides to make amends to the people he hurt.
---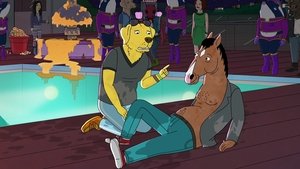 3x10 It's You (July 22, 2016)
---
Mr. Peanutbutter announces the Oscar nominees. BoJack surrounds himself with admirers, but his real friendships are falling apart.
---
3x09 Best Thing That Ever Happened (July 22, 2016)
---
BoJack meets Princess Carolyn at Elefante, leading to a night of soul-searching as they help the staff impress a food critic.
---
3x08 Old Acquaintance (July 22, 2016)
---
BoJack is up for a part in David Pincher's latest film. Diane meets Mr. Peanutbutter's brother, and Todd takes the business in a new direction.
---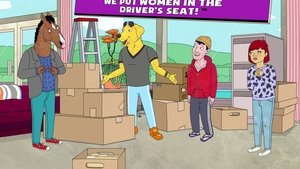 3x07 Stop the Presses (July 22, 2016)
---
Todd builds a giant papier-mâché Todd head. A customer service rep gives BoJack some sound advice when he tries to cancel his newspaper subscription.
---
3x06 Brrap Brrap Pew Pew (July 22, 2016)
---
Diane's tweet lands Sextina Aquafina in hot water. Prankster and A-list actor Jurj Clooners gets under BoJack's skin.
---
3x05 Love And/Or Marriage (July 22, 2016)
---
While Todd and BoJack crash a rehearsal dinner, Diane gets high with a client. Princess Carolyn goes on a series of blind dates.
---
3x04 Fish Out Of Water (July 22, 2016)
---
BoJack takes an underwater trip to the Pacific Ocean Film Festival for the "Secretariat" premiere, where he tries to reach out to Kelsey.
---
3x03 BoJack Kills (July 22, 2016)
---
BoJack is framed for the murder of a Whale World dancer. Mr. Peanutbutter and Todd get into a stinky situation with the skunk next door.
---
3x02 The BoJack Horseman Show (July 22, 2016)
---
In 2007, Princess Carolyn finds a new project for BoJack, Diane meets Mr. Peanutbutter at the coffee shop where she works, and Todd kisses a girl.
---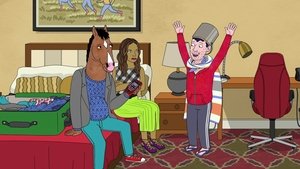 3x01 Start Spreading the News (July 22, 2016)
---
Ana Spanakopita sends BoJack to New York to do interviews, and Todd tags along. Princess Carolyn tells Mr. Peanutbutter to get back to work.
---