Scorpion
Season 2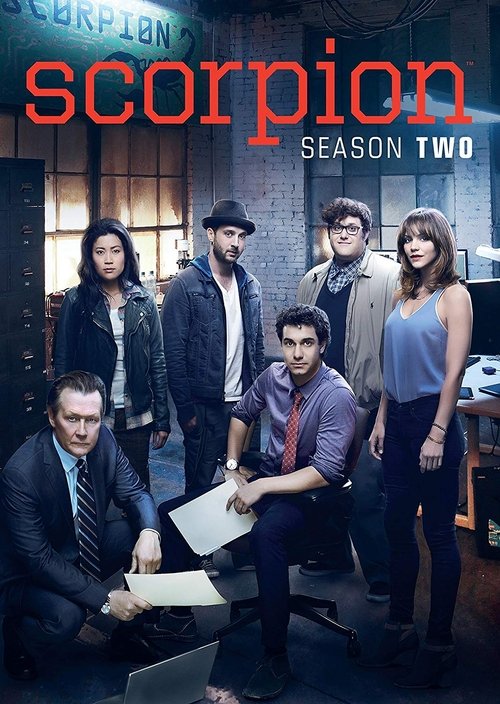 Scorpion
Season 2
First Air Date: September 21, 2015

| | | |
| --- | --- | --- |
| First Aired on | : | 2015 |
| Episodes | : | 24 episodes |
Episodes
2x24 Toby or Not Toby (April 25, 2016)
---
Team Scorpion must outthink their unstable ex-Scorpion member, Mark Collins, after he kidnaps Toby and threatens to kill him unless his cunning demands are met.
---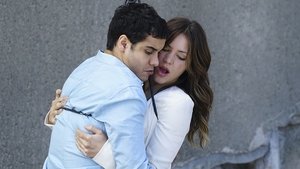 2x23 Chernobyl Intentions (April 18, 2016)
---
Team Scorpion goes to Chernobyl to repair the decaying nuclear reactor before a catastrophic meltdown, but must also save Sylvester and Paige when they become trapped inside.
---
2x22 Hard Knox (April 11, 2016)
---
Team Scorpion is hired by the Department of Defense to break into Fort Knox and "steal" a precious artifact in order to test their security, but they must break in a second time when they find something dangerous hidden inside the object.
---
2x21 Twist & Shout (March 28, 2016)
---
Team Scorpion's mission to recover the remains of fallen Marines in Vietnam is threatened along with their lives when a deadly tornado heads directly towards them.
---
2x20 Djibouti Call (March 21, 2016)
---
While on a secret mission in Djibouti, Africa, with his new Homeland protégé, Tim Armstrong, Cabe is captured and Team Scorpion must save him.
---
2x19 Ticker (March 14, 2016)
---
When Los Angeles' blood supply is hacked and deemed unusable because of fear it's been tainted, Team Scorpion must find the culprit in order to save a young girl in desperate need of a heart transplant.
---
2x18 The Fast & the Nerdiest (February 29, 2016)
---
After Sylvester scores big on The Price Is Right, Team Scorpion must infiltrate a high-end car smuggling operation about to ship bioweapons to South America.
---
2x17 Adaptation (February 22, 2016)
---
While Team Scorpion works to stop an influx of drugs being smuggled into the country via drones, Walter gives Happy and Toby an ultimatum on their new relationship.
---
2x16 Fractured (February 08, 2016)
---
After a powerful earthquake rocks Los Angeles, Team Scorpion must fix a pinched gas line to prevent a massive explosion.
---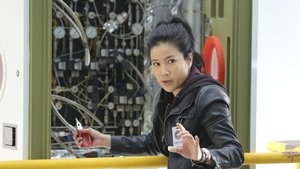 2x15 Da Bomb (January 25, 2016)
---
Team Scorpion is tasked with helping NASA's top secret rocket launch, but they must sabotage their own mission when Walter's date from the previous night has a bomb strapped to her chest.
---
2x14 Sun of a Gun (January 18, 2016)
---
Sylvester comes face to face with his estranged father, a retired general, who asks Team Scorpion for help when he believes that a dictator in Africa has uncovered a deadly World War II-era weapon of mass destruction and intends to use it.
---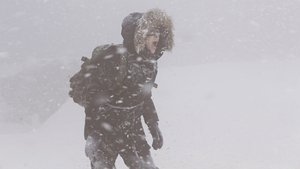 2x13 White Out (January 04, 2016)
---
The members of Team Scorpion brave subzero temperatures in Antarctica to save a United States Special Forces unit. Toby risks his life to save Happy.
---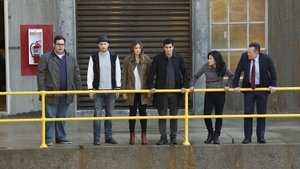 2x12 Dam Breakthrough (December 14, 2015)
---
Team Scorpion must stop a catastrophe on Christmas Eve when heavy rain creates a large crack in a dam, putting an entire town in danger.
---
2x11 The Old College Try (December 07, 2015)
---
Team Scorpion goes undercover at a university to find a hacker who infiltrates the Federal Reserve and threatens to collapse the world economy.
---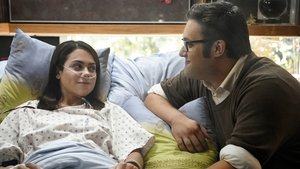 2x10 Arrivals and Departures (November 23, 2015)
---
When Team Scorpion and Walter's parents visit Megan in the hospital as her health deteriorates, they are quarantined after a deadly fungus outbreak threatens to infect everyone.
---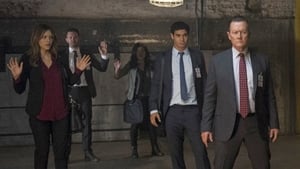 2x09 US vs. UN vs. UK (November 16, 2015)
---
Team Scorpion is blackmailed to break into the United Nations to assist in the assassination of a menacing arms dealer. Also, Sylvester makes a bold move to protect Megan's wishes.
---
2x08 Area 51 (November 09, 2015)
---
Team Scorpion helps the CIA locate a top-secret aircraft in Area 51 in order to raise money for Walter's research to save his sister's life.
---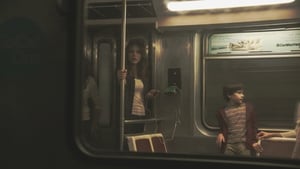 2x07 Crazy Train (November 02, 2015)
---
Team Scorpion must stop a sabotaged runaway subway train with Paige and Ralph on board. Also, in his attempt to impress Happy, Toby has his first boxing match.
---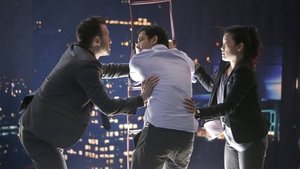 2x06 Tech, Drugs, and Rock 'n Roll (October 26, 2015)
---
Walter's attempt to "normalize" goes horribly wrong when a nefarious virus is uploaded to his computer, turning Team Scorpion's new "smart" building project into a burning death trap with people locked inside.
---
2x05 Super Fun Guys (October 19, 2015)
---
Team Scorpion goes undercover on the "Super Fun Guy" movie set in Kazakhstan in order to disable a soviet era nuclear missile being sold by terrorists.
---
2x04 Robots (October 12, 2015)
---
Walter, Cabe and Happy are trapped with the crew in a top secret submarine when an explosion sends it to the bottom of the ocean with limited oxygen and a self-destruct function that will soon activate.
---
2x03 Fish Filet (October 05, 2015)
---
Sylvester goes undercover in a federal prison in order to save the lives of three judges, but the team must help him escape when his life is threatened.
---
2x02 Cuba Libre (September 28, 2015)
---
Team Scorpion heads to Cuba when a woman from Cabe's past pleads for him to help catch a Serbian war criminal.
---
2x01 Satellite of Love (September 21, 2015)
---
The new Director of Homeland Security, Adriana Molina, reunites the team when a nuclear powered Russian satellite is knocked out of orbit and must be diverted before it detonates over Southern California. Paige and Walter face their feelings for each other when hospital footage reveals that Paige kissed him.
---