Scorpion
Season 1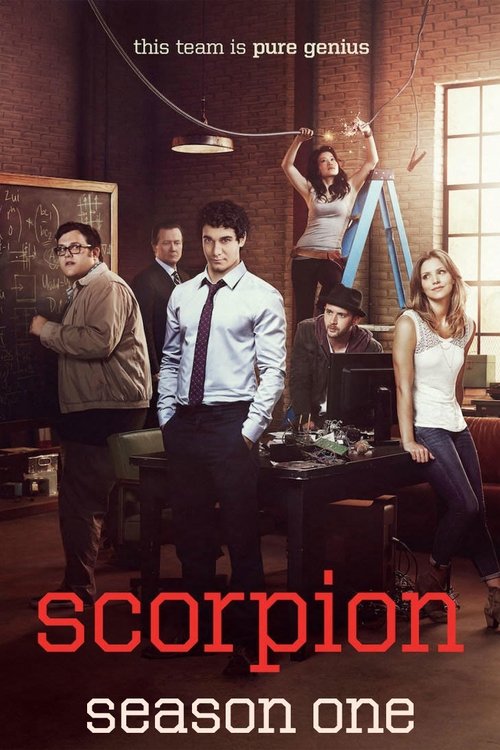 Scorpion
Season 1
First Air Date: September 22, 2014

| | | |
| --- | --- | --- |
| First Aired on | : | 2014 |
| Episodes | : | 22 episodes |
Want to see ?
Trailer: Русский трейлер сериала Скорпион (Scorpion) 1 сезон
Episodes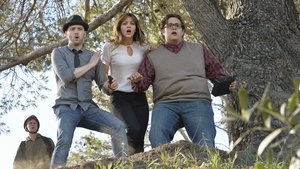 1x22 Postcards from the Edge (April 20, 2015)
---
Scorpion, torn apart and uncertain about their future as a team, must come together for their most important mission yet – to save Walter's life as his car teeters on the side of a cliff.
---
1x21 Cliffhanger (April 13, 2015)
---
Walter finally learns Cabe's long-kept secret regarding the Baghdad mission, and it threatens to tear Team Scorpion apart forever. Also, Paige's world is rocked when Ralph puts his life in danger to help the team.
---
1x20 Crossroads (March 30, 2015)
---
To protect a key witness who is en route to testifying against a deadly drug cartel, Team Scorpion takes her on the run, with the cartel hot on their heels.
---
1x19 Young Hearts Spark Fire (March 23, 2015)
---
While on a mission to save lost hikers, Team Scorpion's helicopter crashes, igniting a massive wildfire that quickly closes in on them. Also, Sylvester must help their injured pilot who is unable to make it to safer ground.
---
1x18 Once Bitten, Twice Die (March 09, 2015)
---
When a conflict in Eastern Europe threatens to escalate, Team Scorpion is called on to help facilitate secret peace talks to prevent World War III.
---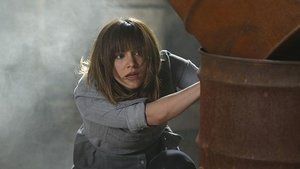 1x17 Going South (February 23, 2015)
---
A tech billionaire hires Team Scorpion to rescue his kidnapped daughter. Meanwhile, some feelings get hurt when Walter gives an interview and fails to acknowledge the other members of the team.
---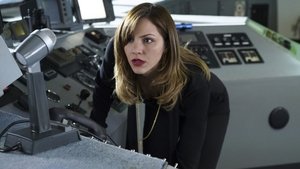 1x16 Love Boat (February 09, 2015)
---
Team Scorpion goes undercover on a cruise ship to locate and disable deadly stolen rockets. Meanwhile, as Valentine's Day approaches, Toby and Happy help Ralph, who is in the throes of his first crush.
---
1x15 Forget Me Nots (January 19, 2015)
---
Team Scorpion must jog the memory of an injured former Secret Service agent to prevent nuclear weapons from being launched. Meanwhile, Paige is torn when Drew suggests that moving to Maine might be the best for Ralph.
---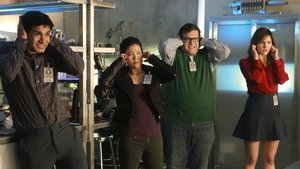 1x14 Charades (January 18, 2015)
---
Team Scorpion is tasked with uncovering a mole inside the CIA who is being coerced into stealing deadly chemicals. Paige gives Walter a flirting lesson in preparation for the case.
---
1x13 Kill Screen (January 05, 2015)
---
Team Scorpion must help Ralph when the FBI questions him after his dark web game play inadvertently reveals the location of a CIA safe house and results in the murder of CIA operatives.
---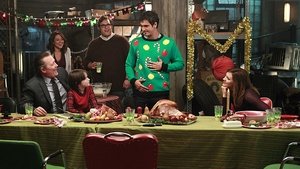 1x12 Dominoes (December 15, 2014)
---
On Christmas Eve, Team Scorpion races to find a way to save a young boy's life after he is trapped in a beachside cave and the rising tide threatens to drown him.
---
1x11 Revenge (December 08, 2014)
---
When Sylvester accidentally triggers an explosive device during an investigation, Team Scorpion must focus on finding who's responsible even while their friend's life hangs in the balance.
---
1x10 Talismans (November 24, 2014)
---
When a military plane is shot down in Bosnia, Team Scorpion must help recover its stealth technology before it falls into enemy hands. Meanwhile, Walter's sister takes a break from her MS treatment and spends time at the garage with Sylvester
---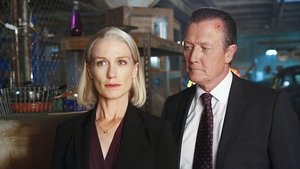 1x09 Rogue Element (November 17, 2014)
---
Team Scorpion try to protect Cabe's ex-wife, after she uncovers evidence that suggests foul play in the death of a prominent congressman.
---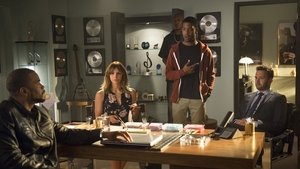 1x08 Risky Business (November 10, 2014)
---
Team Scorpion enlists the help of a musician who created a controversial algorithm that generates hit songs to help find the murderer of a music blogger. Meanwhile, Drew asks Walter to help him connect with his son.
---
1x07 Father's Day (November 03, 2014)
---
A case gets personal for Team Scorpion when three convicts break out of prison and one of them is a brilliant hacker who was forced to help the others steal billions online. Meanwhile, Paige must manage Ralph's expectations when his father returns.
---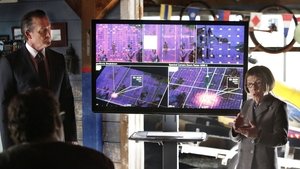 1x06 True Colors (October 27, 2014)
---
The members of Team Scorpion must pass a mandated psych evaluation or face being disbanded after they're accused of destroying a priceless work of art in an attempt to protect an art exhibit. Paige enlists the help of the team when Ralph is reluctant to go to his school's Halloween party.
---
1x05 Plutonium Is Forever (October 20, 2014)
---
To fix a Los Angeles nuclear reactor that's on the verge of a cataclysmic meltdown, Walter and the team must reluctantly enlist the help of a troubled former member.
---
1x04 Shorthanded (October 13, 2014)
---
Against Cabe's advice, Team Scorpion heads to Las Vegas for a simple casino job, but a robbery leads to Walter's arrest and the rest of the team is left to clear his name.
---
1x03 A Cyclone (October 06, 2014)
---
After failing a military training mission, the team members are determined to prove themselves when an Internet infrastructure is threatened by a bomber.
---
1x02 Single Point of Failure (September 29, 2014)
---
The governor calls on Team Scorpion when his daughter is mysteriously "bio-hacked" with a deadly virus and only has 24 hours to live. The case takes on a deeper significance for Walter after he receives a letter regarding his sister.
---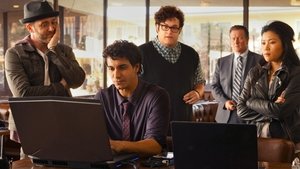 1x01 Pilot (September 22, 2014)
---
When a crisis at LAX prevents dozens of airplanes from landing, the government brings in a group of misfit geniuses to sort things out.
---