Rick and Morty
Season 4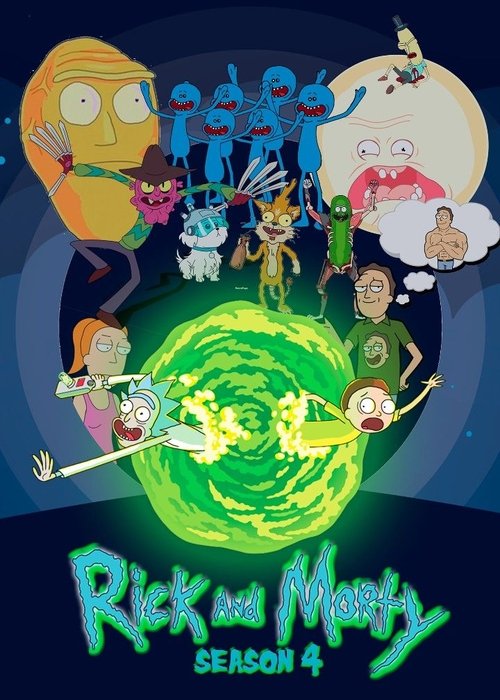 Rick and Morty
Season 4
First Air Date: November 10, 2019

| | | |
| --- | --- | --- |
| First Aired on | : | 2019 |
| Episodes | : | 10 episodes |
Want to see ?
Clip: Rick and Morty Season 4: Glootie | adult swim
Trailer: Rick and Morty Season 4 Trailer | adult swim
Opening Credits: Rick and Morty Season 4 Opening Sequence | adult swim
Episodes
4x10 Star Mort Rickturn of the Jerri (May 31, 2020)
---
An adventure with an invisibility belt, but a family that disappears together, must stay together.
---
4x09 Childrick of Mort (May 24, 2020)
---
Rick, Morty, Beth, Summer and Jerry share a galactic adventure.
---
4x08 The Vat of Acid Episode (May 17, 2020)
---
It's a Rick, Morty and a vat of acid kind of adventure. But will it be worth Morty missing his English class for?
---
4x07 Promortyus (May 10, 2020)
---
Rick and Morty find themselves in a fight against face-hugging aliens who just happen to have an M&Ms store.
---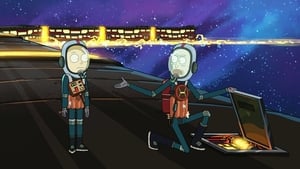 4x06 Never Ricking Morty (May 03, 2020)
---
Rick and Morty find themselves on a space train that's one big narrative device.
---
4x05 Rattlestar Ricklactica (December 15, 2019)
---
Morty gets bitten by a space snake. Jerry tries to prove he can survive without Rick's help.
---
4x04 Claw and Hoarder: Special Ricktim's Morty (December 08, 2019)
---
After a particularly harrowing adventure, Rick gives Morty his own dragon.
---
4x03 One Crew Over the Crewcoo's Morty (November 24, 2019)
---
Rick and Morty raid a tomb, only to find that the heist artist Miles Knightley has beaten them to it.
---
4x02 The Old Man and the Seat (November 17, 2019)
---
Jerry works on an app with an alien despite Rick's warning not to and Morty's objections. Rick tracks down his own manure mystery.
---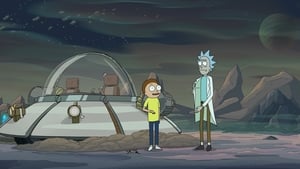 4x01 Edge of Tomorty: Rick Die Rickpeat (November 10, 2019)
---
Rick brings Morty to a planet containing crystals that show whoever is touching them all the ways they may die depending on their choices.
---