HAPPYish
Season 1
HAPPYish
Season 1
First Air Date: April 26, 2015

| | | |
| --- | --- | --- |
| First Aired on | : | 2015 |
| Episodes | : | 10 episodes |
Episodes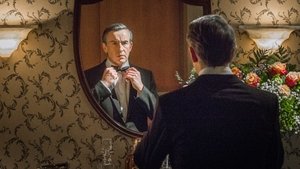 1x10 Starring Christopher Hitchens, Philip Larkin and Josef Stalin (June 28, 2015)
---
Thom writes a story involving underpants - then he quits. Season finale.
---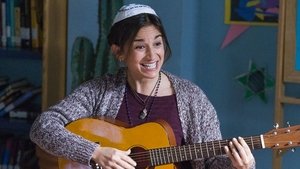 1x09 Starring Bill Hicks, Joseph McCarthy and Alfred Bernhard Nobel (June 21, 2015)
---
Thom discovers something about Larry. Lee takes Julius to Hebrew School.
---
1x08 Starring Rene Descartes, Victor Frankenstein and HRH The Princess of Arendelle (June 14, 2015)
---
Thom is forced out of his office. Lee vents about "Frozen."
---
1x07 Starring David Ogilvy, Anton Chekov and Lady Liberty (June 07, 2015)
---
Thom travels to LA. Lee gets a new cell phone and comforts Julius.
---
1x06 Starring Helen Keller, Moses and Lenny Bruce (May 31, 2015)
---
The Swedes attempt to steal Lorna while offering Thom a big account.
---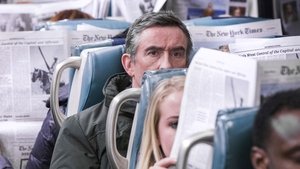 1x05 Starring Josey Wales, Jesus Christ and The New York Times (May 24, 2015)
---
Thom gets a life lesson - when his train kills a commuter.
---
1x04 Starring Sigmund Freud, Charles Bukowski and Seven Billion A**holes (May 17, 2015)
---
While waiting for the mothership to return, Thom is overrun by a**sholes.
---
1x03 Starring Vladimir Nabokov, Hippocrates and God (May 10, 2015)
---
Julius gets ill. Thom endures dueling takes on the meaning of suffering.
---
1x02 Starring Marc Chagall, Abuela and Adolf Hitler (May 03, 2015)
---
Thom gets a lesson in corporate America. Lee's bubble is invaded.
---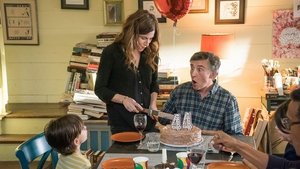 1x01 Starring Samuel Beckett, Albert Camus and Alois Alzheimer (April 26, 2015)
---
44 year-old Thom Payne is pressured to rebrand himself.
---