Law & Order
Season 6
Law & Order
Season 6
First Air Date: September 20, 1995

| | | |
| --- | --- | --- |
| First Aired on | : | 1995 |
| Episodes | : | 23 episodes |
Episodes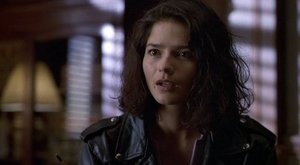 6x23 Aftershock (May 22, 1996)
---
After Briscoe, Curtis, McCoy, and Kincaid witness the execution of a criminal they brought to justice, their unique reactions to the event culminate in personal tragedies for each of them.
---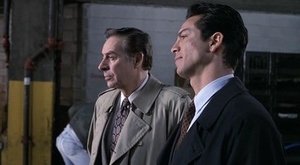 6x22 Homesick (May 15, 1996)
---
After an infant is found dead in his crib, it's determined he was poisoned, and all evidence points to the child's au pair.
---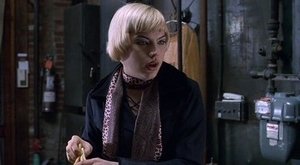 6x21 Pro Se (May 08, 1996)
---
The investigation into multiple homicides at a clothing store leads to the arrest of a schizophrenic who presents McCoy with a formidable opponent when he decides to represent himself.
---
6x20 Girlfriends (May 01, 1996)
---
After a college co-ed's body is found, the detectives look for a campus rapist, but the medical examiner's report puts them on a different path, one involving prostitution.
---
6x19 Slave (April 21, 1996)
---
A woman is shot while sleeping, and the investigation leads the police to a boy whose crack-addicted mother has entrusted him to a dealer's care.
---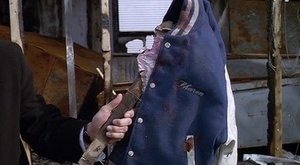 6x18 Atonement (April 10, 1996)
---
The investigation into the murder of a model with a passion for cocaine and partying focuses on the men in her life -- a nightclub owner, a basketball player, a photographer and a limousine driver.
---
6x17 Deceit (March 27, 1996)
---
When a young attorney is murdered shortly after he decides to file a sexual harassment claim against his employer, Briscoe and Curtis quickly discover that the alleged harasser and his wife each have an excellent motive for murder.
---
6x16 Savior (March 13, 1996)
---
A down-on-his-luck ad executive becomes the prime suspect when his wife and son are killed, and his daughter wounded on a night that he claims was spent drinking.
---
6x15 Encore (February 28, 1996)
---
A jogger killed in Central Park turns out to be the second wife of a former comedy club owner, who was acquitted of killing his first wife. And convicting him this time may hinge on tracing the path of a Columbian coin used as a subway token slug.
---
6x14 Custody (February 21, 1996)
---
Paul Robinette places the system on trial when he defends a young black woman accused of kidnapping her biological baby from his white, adoptive parents.
---
6x13 Charm City (I) (February 02, 1996)
---
A subway station gas attack, similar to one that took place in a Baltimore church five years earlier, brings Baltimore detectives Tim Bayliss and Frank Pembleton to New York to assist Briscoe and Curtis. This crossover continues on Homicide: Life on the Street S04E12 For God and Country (II).
---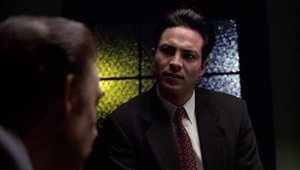 6x12 Trophy (January 31, 1996)
---
McCoy finds that his career is on the line when his former female assistant and ex lover accuses him of forging evidence that helped put an innocent man in prison.
---
6x11 Corpus Delicti (January 17, 1996)
---
The death of a show horse leads to a trial involving insurance fraud, a sting operation and a wealthy woman's disappearance.
---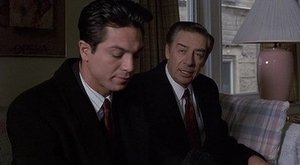 6x10 Remand (January 10, 1996)
---
The victim in a 30-year-old rape and stabbing case is fearful when information received by Briscoe and Curtis creates the possibility of a new trial for the perpetrator.
---
6x09 Blood Libel (January 03, 1996)
---
A hidden anti-Semitic message in a high school yearbook offers a clue to an art teacher's murder and leads to a case that matches McCoy against "Klan lawyer" Roy Payne.
---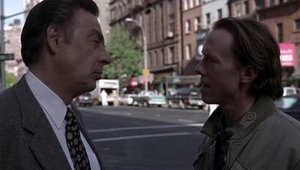 6x08 Angel (November 29, 1995)
---
A mother claiming that her baby was kidnapped while she was at confession retraces her steps and actions with Curtis, which raises legal questions later when her attorney introduces a unique defense.
---
6x07 Humiliation (November 22, 1995)
---
The investigation into a prostitute's murder leads to a married plastic surgeon as the obvious suspect, but Kincaid has a hunch that an elaborate frame-up is in play.
---
6x06 Paranoia (November 15, 1995)
---
Briscoe and Curtis try to solve a co-ed's murder after a graphic description appears online, while McCoy finds himself up against a lawyer who is reluctant to reveal elements of her client's past.
---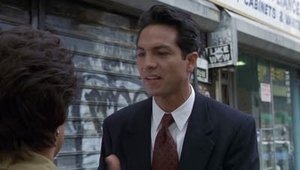 6x05 Hot Pursuit (November 08, 1995)
---
When the detectives solve a series of murders committed by a holdup team in ski masks, McCoy must determine whether a young woman found with them is an unwilling hostage, or an active participant in the crimes.
---
6x04 Jeopardy (November 01, 1995)
---
A triple murder at a magazine publishing company leads to a case of sibling rivalry, a protective matriarch and a corrupt judge.
---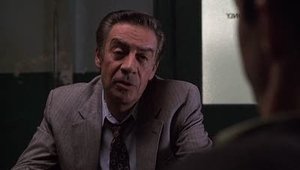 6x03 Savages (October 18, 1995)
---
McCoy and Kincaid clash over the death penalty as McCoy prosecutes a man who murdered an undercover cop during a drug bust.
---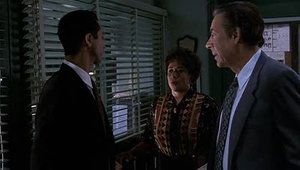 6x02 Rebels (September 27, 1995)
---
Briscoe and Curtis have a hard time finding cooperative witnesses when investigating the murder of a college student at a rough biker bar.
---
6x01 Bitter Fruit (September 20, 1995)
---
Briscoe and his new partner, Det. Reynaldo Curtis, investigate the murder of a young girl who disappeared between school and her music lesson, with a blurry film from an ATM machine as their clue.
---