Law & Order
Season 4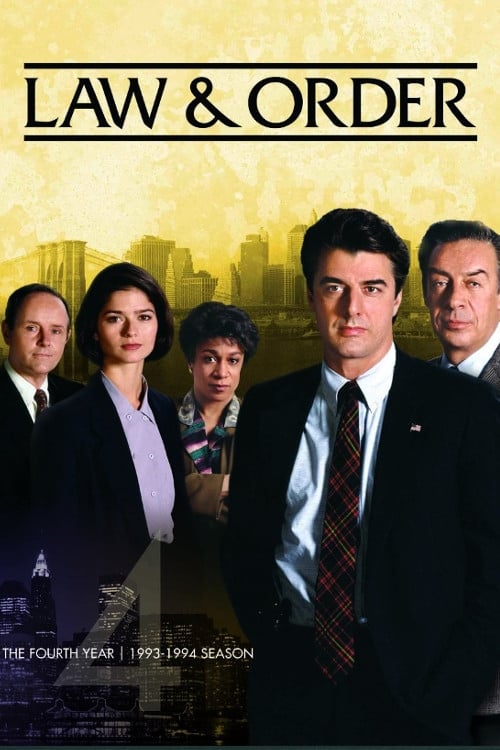 Law & Order
Season 4
First Air Date: September 15, 1993

| | | |
| --- | --- | --- |
| First Aired on | : | 1993 |
| Episodes | : | 22 episodes |
Episodes
4x22 Old Friends (May 25, 1994)
---
A truck hits a pedestrian and the investigation reveals the victim's link to a baby-food company in which a new partner has connections to the Russian mob.
---
4x21 Doubles (May 18, 1994)
---
An assailant breaks the wrist of a tennis player prior to a tournament, and a competitor is among the suspects.
---
4x20 Nurture (May 04, 1994)
---
Briscoe and Logan investigate the disappearance of a child from her abusive foster home and find her being held by a loving but disturbed woman who insists she has acted only for the child's own good.
---
4x19 Sanctuary (April 13, 1994)
---
A black minister fans the flames of racial intolerance after a hit-and-run in Harlem claims the life of a 12-year-old and the Jewish driver isn't indicted.
---
4x18 Wager (March 30, 1994)
---
Briscoe and Logan bet that the killing of a star athlete's father is linked to gambling debts and threats to the baseball player's family.
---
4x17 Mayhem (March 09, 1994)
---
During a 24-hour period, Briscoe and Logan have a heavy caseload that includes 5 unrelated murders and a domestic quarrel, which results in the maiming of the husband.
---
4x16 Big Bang (March 02, 1994)
---
A scientist becomes the chief suspect when his estranged wife, who's been delaying divorce proceedings, is the victim of a letter bomb.
---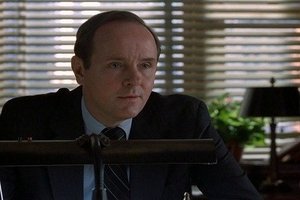 4x15 Kids (February 09, 1994)
---
A 14-year-old's shooting death involves the son of a former police detective, who's also an old friend of Briscoe's.
---
4x14 Censure (February 02, 1994)
---
A phone call threatening a woman's young daughter leads to a case that causes Kincaid to resign from Schiff's office because of an affair in her past.
---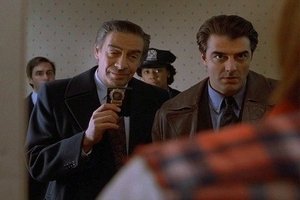 4x13 Breeder (January 19, 1994)
---
While investigating a woman's claim that she passed out in a taxi and awoke to find her newborn missing, Briscoe and Logan uncover a scam involving private adoptions.
---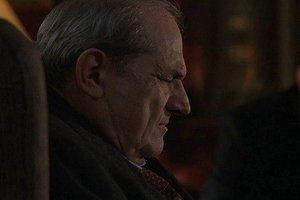 4x12 Snatched (January 12, 1994)
---
A millionaire friend of Schiff's won't cooperate with the police following his son's kidnapping.
---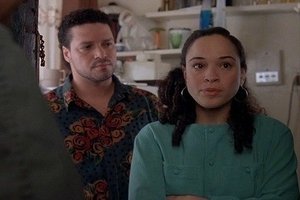 4x11 Golden Years (January 05, 1994)
---
An emaciated elderly woman is found dead of an apparent heart attack and her granddaughter is charged with neglect and grave indifference to human life.
---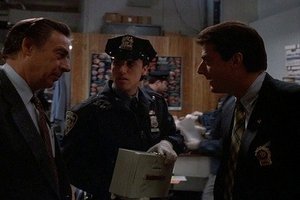 4x10 The Pursuit of Happiness (December 01, 1993)
---
A ""green-card"" bride from Russia is suspected of murdering her rich, but cold husband, who was threatening to divorce her just weeks before she would qualify to remain in this country.
---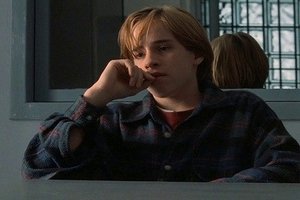 4x09 Born Bad (November 16, 1993)
---
A lawyer decides to defend her teenage client charged with murder as an adult with the claim that he's violent because of a genetic predisposition due to an extra Y chromosome.
---
4x08 American Dream (November 09, 1993)
---
A skeleton unearthed at a building site resurrects one of Stone's old cases, and brings him face to face with the tenacious, brilliant culprit, who is seeking a new trial.
---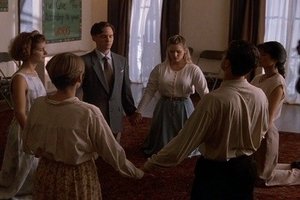 4x07 Apocrypha (November 03, 1993)
---
Stone and Kincaid try to prove that the young woman believed to have planted a bomb in a parking garage had been brainwashed and was acting under the direct orders of a charismatic cult leader.
---
4x06 Pride and Joy (October 27, 1993)
---
A 17-year-old boy becomes the chief suspect in the murder of his father, raising questions of self-defense and abuse that the family does not want to face.
---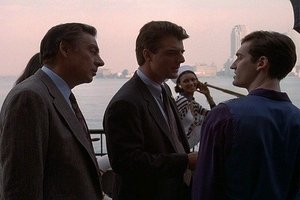 4x05 Black Tie (October 20, 1993)
---
The police suspect a cover up when they receive an anonymous tip that a wealthy man was murdered by his wife, who refuses to allow an autopsy after a physician declares that the death occurred from natural causes.
---
4x04 Profile (October 13, 1993)
---
Stone finds himself up against an ambitious black lawyer defending a white, racist serial killer.
---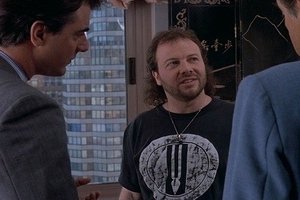 4x03 Discord (October 06, 1993)
---
A college student charges an admittedly promiscuous rock star with rape, but he claims the act was consensual.
---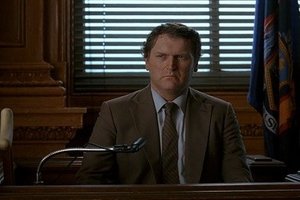 4x02 Volunteers (September 29, 1993)
---
A disruptive, unbalanced homeless man is found severely beaten in an alley of the middle class neighborhood he calls home, leading Stone to try and prosecute one of the residents for premeditated murder.
---
4x01 Sweeps (September 15, 1993)
---
A guest is murdered on-air on a controversial talk show. Meanwhile Logan and Briscoe have a new boss, Lt. Anita Van Buren, and Stone gets a new collague; the police and district attorney attempt to prosecute the show's abrasive host.
---