Law & Order
Season 19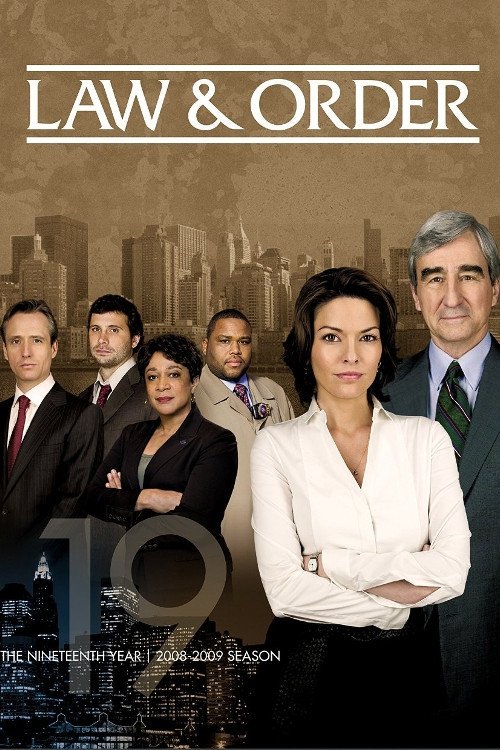 Law & Order
Season 19
First Air Date: November 05, 2008

| | | |
| --- | --- | --- |
| First Aired on | : | 2008 |
| Episodes | : | 22 episodes |
The 19th season of Law & Order premiered on NBC on November 6, 2008, and concluded on June 3, 2009. This was the third time in the series where there were no changes in the cast from the previous season and the last season to air on Wednesday nights at 10PM/9c, Law & Order: Special Victims Unit has claimed the slot off-and-on from Fall 2009 to present. The series had a decline in the ratings from being in competition with CBS's CSI: NY. Certain episodes spiking when CSI: NY episodes were repeats when Law & Order episodes were new.
Episodes
19x22 The Drowned and the Saved (June 03, 2009)
---
A prominent charity executive is murdered and claims of stalking and blackmail surface during the investigation.
---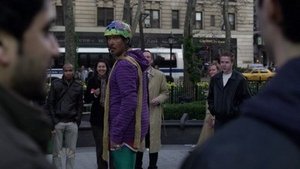 19x21 Skate or Die (May 20, 2009)
---
Detectives Lupo and Bernard investigate a serial killer who targets homeless men and discover that a copycat may be at work.
---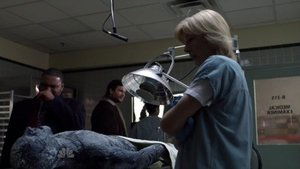 19x20 Exchange (May 13, 2009)
---
Two engaged scientists die in a fire and their mentally challenged neighbor is injured while trying to help them. The detectives discover that the couple was stabbed before the fire and this leads them to a disturbed and extremely jealous woman.
---
19x19 All New (May 06, 2009)
---
Firefighter Thomas Cooper and his wife Linda are tortured and murdered in their new townhouse. The murders are thought to be linked to an old unsolved drug case, but then the detectives learn about a firefighter named Nick Spence, who had just joined Cooper's company and was being severely hazed. The investigation suffers a setback when Spence dies in a fire under suspicious circumstances.
---
19x18 Promote This! (April 29, 2009)
---
Detectives Kevin Bernard (Anthony Anderson) and Cyrus Lupo (Jeremy Sisto) investigate the case of Oswaldo Morales (guest star Hector Javier Munoz), an illegal immigrant found unconscious but still alive on a service road. When the detectives find a possible link to Oswaldo's attack and nine recent bias-related incidents, they uncover a deep-seeded, dangerous bias against Hispanic men within the community.
---
19x17 Anchors Away (March 25, 2009)
---
A murdered television news reporter was investigating allegations that a billionaire Wall Street investment adviser was a fraud, but figuring out who killed her proves to be difficult
---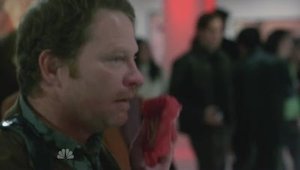 19x16 Take-Out (March 18, 2009)
---
The search for a writer's killer leads detectives to a closed espionage case.
---
19x15 Bailout (March 11, 2009)
---
As detectives investigate the death of a bank executive's mistress, they uncover a kidnapping and extortion plot.
---
19x14 Rapture (February 18, 2009)
---
The creator of a religious website is murdered and the trail leads to a corrupt charitable organization.
---
19x13 Crimebusters (February 11, 2009)
---
An unconscious war widow and her lifeless infant are found in the rubble of a bombed army recruitment center; Jack McCoy is forced to make one of the most unpopular decisions of his career.
---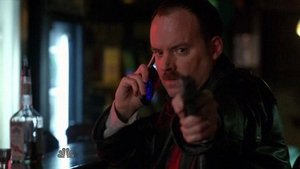 19x12 Illegitimate (February 04, 2009)
---
An NYPD officer kills a troubled fellow officer who took hostages at gunpoint; detectives Lupo and Bernard find valuable stolen documents and a dead body at the man's apartment.
---
19x11 Lucky Stiff (January 28, 2009)
---
The owner of a trucking company, Vic Russell, is found dead after a business meeting; detectives uncover information that leads them to believe that Russell had ties to the Russian mob.
---
19x10 Pledge (January 21, 2009)
---
When the son and housekeeper of a pair of prominent biologists are murdered, detectives suspect the couple's work on a controversial pharmaceutical study may have made them targets for the killer.
---
19x09 By Perjury (January 14, 2009)
---
The murder of the plaintiff in a high-profile lawsuit against a major airline leads detectives to a defense attorney (Dallas Roberts) who is willing to do whatever it takes to ensure his big payday.
---
19x08 Chattel (January 07, 2009)
---
While investigating the murder of two divorce lawyers, detectives Lupo and Bernard uncover a child slave trade ring.
---
19x07 Zero (December 17, 2008)
---
Cutter is determined to expose misconduct when he realizes an old friend working in the system is obstructing justice in the murder of an environmentalist.
---
19x06 Sweetie (December 10, 2008)
---
Detectives Lupo and Bernard investigate when the writer of a bestselling memoir is found dead in a community of male prostitutes.
---
19x05 Knock Off (December 03, 2008)
---
A revered sheriff becomes a possible conspirator in a case involving a murdered tourist.
---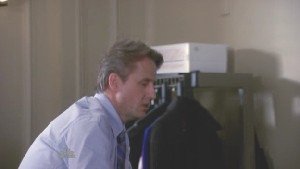 19x04 Falling (November 26, 2008)
---
The detectives investigate the mystery of a falling construction crane in the city and that leads them to something much more sinister.
---
19x03 Lost Boys (November 19, 2008)
---
A young woman (Jena Malone) escapes from a polygamous cult.
---
19x02 Challenged (November 12, 2008)
---
A mentally challenged man is reunited with the mother who gave him away after his brother is killed.
---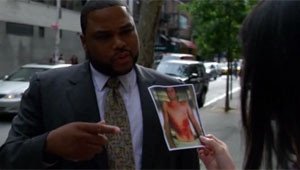 19x01 Rumble (November 05, 2008)
---
The beating death of a stockbroker causes a battle of epic proportions between the victim's family and the faction responsible for his death.
---