Law & Order
Season 18
Law & Order
Season 18
First Air Date: January 02, 2008

| | | |
| --- | --- | --- |
| First Aired on | : | 2008 |
| Episodes | : | 18 episodes |
The 18th season of Law & Order premiered on NBC on January 2, 2008, and concluded on May 21, 2008.
Episodes
18x18 Excalibur (May 21, 2008)
---
A jeweler's murder may have ties to a prostitution ring, and once the case goes to trial, D.A. McCoy's job is on the line as favors are called in.
---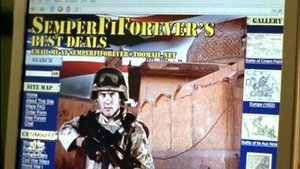 18x17 Personae Non Grata (May 14, 2008)
---
An online romance may be at the heart of a mechanic's murder, but Detectives Lupo and Bernard must unravel some truly bizarre developments before the full story is known.
---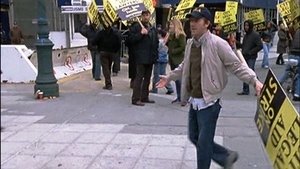 18x16 Strike (May 07, 2008)
---
A legal aid strike ends in the death of a lawyer, and the investigation leads to a golf greenskeeper who proclaims his innocence, again. Then the case takes an even stranger twist when Rubirosa is pitted against Cutter because of the strike that started it all.
---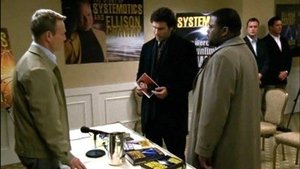 18x15 Bogeyman (April 30, 2008)
---
A novelist's apparent suicide soon changes to a murder investigation with suspects that include a cult and her husband, but Cutter's case may not be closed when jury tampering puts lives at risk.
---
18x14 Burn Card (April 23, 2008)
---
Internal affairs takes a special interest in Detective Green after a gambler is found dead by his bullet, and the investigation turns up a part of his past he's taken pains to conceal.
---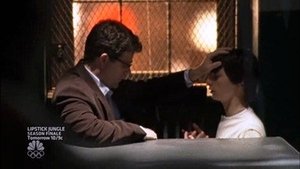 18x13 Angelgrove (March 19, 2008)
---
A terrorist organization seems to be tied in with the violent death of an art dealer, until the victim's troubled son with ties to a fanatic religious group is investigated.
---
18x12 Submission (March 12, 2008)
---
When the police shut down a dog-fighting ring, the investigation becomes a murder case after a woman's finger is found inside one of the dogs; things get more complicated as the case deepens, and the interest of a pushy reporter is sparked.
---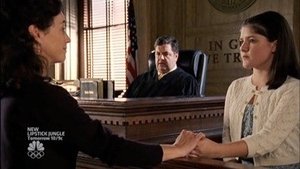 18x11 Betrayal (March 05, 2008)
---
The murder of a psychiatrist focuses the suspect list to his clients and wife, and the defense of the murderer will challenge the D.A.'s office to somehow show the jury that a bad childhood is not a justification for crime.
---
18x10 Tango (February 27, 2008)
---
A high school party turns tragic when a teenager is found dead, and the detectives end up playing games with the two leading suspects to find out the real story. Unfortunately, unwanted attention from a juror for A.D.A. Rubirosa may disrupt the trial.
---
18x09 Executioner (February 20, 2008)
---
A case of mistaken identity leads Green and Lupo to suspect that a murdered doctor may have been in the wrong place at the wrong time.
---
18x08 Illegal (February 13, 2008)
---
A riot at an immigration rally ends in murder, and the political climate causes McCoy to assign a special prosecutor increasing tensions at the office.
---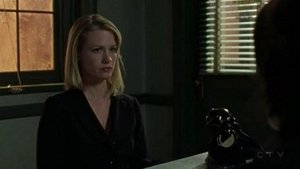 18x07 Quit Claim (February 06, 2008)
---
A hit-and-run investigation leads back to a title company, and Green and Lupo must go undercover to crack the case.
---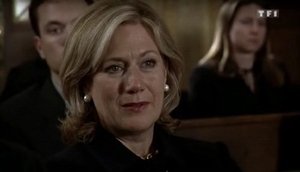 18x06 Political Animal (January 30, 2008)
---
A triple homicide has ties to a politician, but he may be just the first step toward the truth and a killer who will take desperate measures to keep his freedom.
---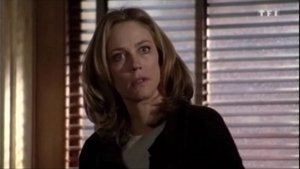 18x05 Driven (January 23, 2008)
---
Lupo and Green investigate the shooting death of young white teenager and a 9 year old black girl. The investigation hits a brick wall when both white and black communities refuse to talk - an unfortunate result of formerly black neighbourhoods being bought out by rich whites. The detectives discover that the teenage victim and two of his friends had a basketball taken from them by a black teenager which eventually led to an altercation with deadly consequences and subsequently to surprising culprits.
---
18x04 Bottomless (January 16, 2008)
---
The investigation into a pair of missing pants leads to the murder of a young lawyer. Lupo and Green soon turn their suspicions to a businessman who works for a shady multinational corporation called SavingsMart.
---
18x03 Misbegotten (January 09, 2008)
---
The explosion of a package including scientific research injures a pregnant security guard, leading to the investigation of the scientist's experiments.
---
18x02 Darkness (January 02, 2008)
---
Lupo and Green's first offical case together is a kidnapping that happened during a citywide blackout; a housekeeper is slain and a mother and daughter are kidnapped. The evidence that links all the kidnappers is the father and husband of the kidnap victims. When they search the kidnappers' hideout, they find preparations which implies that the kidnappers knew that the blackout was coming. Cutter must convince the man to testify after he has lied about a search warrant to save the man's daughter, or else the kidnappers will all go free. Issues of a warrantless search arise. Courtroom scenes revolve around questions of Enron-like manipulation of energy.
---
18x01 Called Home (January 02, 2008)
---
Cyrus Lupo returns to New York after four years abroad to deal with his own terror. Lupo and Green investigate two suicides committed the same way. The detectives are suspicious of a parolee known as "Dr. Death".
---