Law & Order
Season 1
Law & Order
Season 1
First Air Date: September 13, 1990

| | | |
| --- | --- | --- |
| First Aired on | : | 1990 |
| Episodes | : | 22 episodes |
Episodes
1x22 The Blue Wall (June 09, 1991)
---
Cragen comes under suspicion when his mentor in the department is investigated for laundering drug money.
---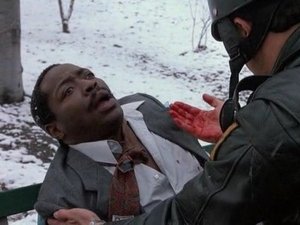 1x21 Sonata For Solo Organ (April 02, 1991)
---
Stone and Robinette prosecute a surgeon and the wealthy father of a transplant patient for illegally obtaining a kidney.
---
1x20 The Troubles (March 26, 1991)
---
Logan is forced to face his cultural biases when both a Lebanese gunrunner and an Irish terrorist are suspected of killing a drug dealer.
---
1x19 The Serpent's Tooth (March 19, 1991)
---
Two brothers appear to be the logical suspects in the murder of their wealthy parents.
---
1x18 The Secret Sharers (March 12, 1991)
---
Stone faces a flashy Texas lawyer and a hostile community as he tries to prosecute a young man accused of killing a drug dealer.
---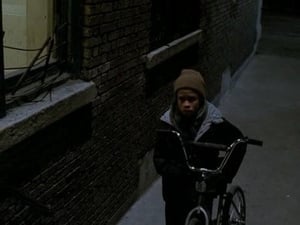 1x17 Mushrooms (February 26, 1991)
---
The accidental shooting of two children by a 14-year-old hired killer leads to a drug dealer and a real estate agent.
---
1x16 The Torrents Of Greed (2) (February 19, 1991)
---
Stone tries to salvage his prosecution of the Masucci family when Beigel faces bribery charges and seems willing to turn against his brother-in-law.
---
1x15 The Torrents Of Greed (1) (February 12, 1991)
---
An assault on a candy storeowner leads Stone and Robinette to build a case against a powerful mafia don.
---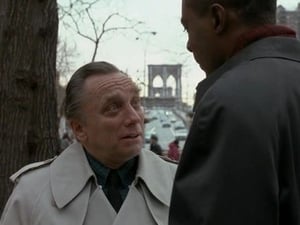 1x14 The Violence Of Summer (February 05, 1991)
---
Greevey and Logan reopen an investigation to help Stone and Robinette build a stronger case against three boys accused of gang-raping a TV reporter.
---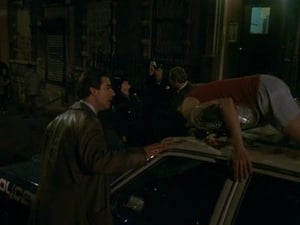 1x13 A Death In The Family (January 15, 1991)
---
Police start a citywide manhunt for a man suspected of killing a cop during a rooftop pursuit.
---
1x12 Life Choice (January 08, 1991)
---
Stone faces pressure from the public and from Schiff as he prepares to prosecute the person accused of bombing an abortion clinic.
---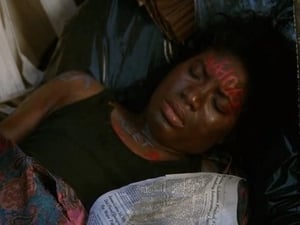 1x11 Out Of The Half-Light (December 11, 1990)
---
Greevey and Logan's investigation into a black teenager's claim that she was raped by white policemen is hampered by a publicity hungry, black politician who will not grant the detectives access to the victim.
---
1x10 Prisoner Of Love (December 04, 1990)
---
A city arts commissioner and a socialite come under investigation when an artist noted for his sadomasochistic themes is found dead under suspicious circumstances.
---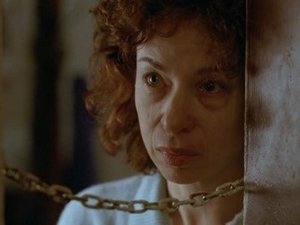 1x09 Indifference (November 27, 1990)
---
During the investigation into the death of a little girl in a respectable, middle-class family, Greevey and Logan uncover a myriad of family secrets involving abuse, molestation, and murder.
---
1x08 Poison Ivy (November 20, 1990)
---
The shooting of a black honors student stirs up racial tensions, especially after it becomes apparent that the cop responsible for the death may have planted a gun on the body to excuse the shooting.
---
1x07 By Hooker, By Crook (November 13, 1990)
---
When Logan and Greevey investigate how a family man came to be found unconscious in Central Park, they uncover a very high-class call girl operation run by a well-educated socialite.
---
1x06 Everybody's Favorite Bagman (October 30, 1990)
---
The mugging of a councilman leads the detectives to arrest a mobster, who in turn leads Stone and Robinette to corrupt city officials.
---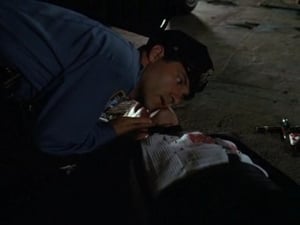 1x05 Happily Ever After (October 23, 1990)
---
Greevey and Logan have a hunch that robbery is a cover for the real motive in the death of a millionaire in a parking garage.
---
1x04 Kiss the Girls And Make Them Die (October 11, 1990)
---
Stone has difficulty prosecuting a privileged preppie with a history of abusing his girlfriends after one of them dies at his hands.
---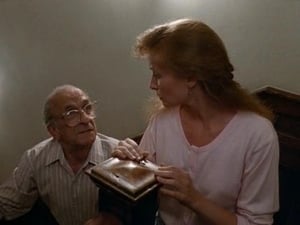 1x03 The Reaper's Helper (October 04, 1990)
---
The death of a man with AIDS appears to be the work of a serial killer who may have been motivated by mercy.
---
1x02 Subterranean Homeboy Blues (September 20, 1990)
---
The shooting of two black men by a white woman in a crowded subway initially appears to be a case of self-defense, but further investigation reveals revenge as a possible motive.
---
1x01 Prescription For Death (September 13, 1990)
---
When a young woman dies during a hectic emergency room night shift, her father claims the hospital was negligent, and an investigation leads the detectives to believe that the doctor treating her may have been drunk on duty.
---