Amen
Season 1
Amen
Season 1
First Air Date: September 27, 1986

| | | |
| --- | --- | --- |
| First Aired on | : | 1986 |
| Episodes | : | 22 episodes |
Episodes
1x22 What's Up, Deacon? (April 04, 1987)
---
The Deacon turns over a new leaf in an effort to be the church's nominee for a humanitarian award, which could win him and Thelma a trip to the Holy Land.
---
1x21 Glen Garry Glen Thelma (March 21, 1987)
---
Inept Thelma tries her hand at real estate.
---
1x20 The Magician (March 14, 1987)
---
Aspiring magician Frye auditions for a children's show.
---
1x19 The Rival (March 07, 1987)
---
Deacon Frye hires a new attractive Sunday school teacher for the church, and Reuben falls for her, angering Thelma.
---
1x18 The Divorce Lawyer (February 28, 1987)
---
A forlorn woman comes to Deacon Frye's office seeking a divorce from her husband who she suspects is cheating on her. Frye sends his undercover detective to follow the man, and is informed that the husband is definitely cheating. However, after being misinformed, Frye tells the woman that her husband is unfaithful. Meanwhile, the church board votes in a new chairman to replace the deacon.
---
1x17 Into the Night (February 21, 1987)
---
A date with Frye lands Reuben's aunt in jail.
---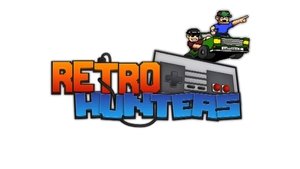 1x16 Yes Sir, That's Your Baby (February 14, 1987)
---
After attending the christening of Lynnette and Jerome's child, the Hetebrinks break down and cry because they believe they're too old to have any children of their own. But after the Reverend recommends that they consider adoption, they engage deacon Frye's legal services to adopt a baby son. And with the deacon's usual effectiveness, he arranges a super-quick adoption for a son for the Hetebrinks. But the child turns out to be an 18-year-old. Now the sisters must decide to send the child back or to dig deep and find the love in their hearts to provide a home for their new son Ricky.
---
1x15 Casting the First Stone (February 07, 1987)
---
While testifying in the church, Lorenzo admits to having an affair with an unnamed sister in the church, which starts the congregation speculating and gossipping, and turns member against member. In order for the church to get back to normal, and for people to stop speculating, the woman must come forward and also confess her illicit affair with Lorenzo. However, in an uncharactistic move, the congretation gels when the guilty party stands before them.
---
1x14 Betting on the Boy (January 24, 1987)
---
Frye befriends a computer whiz who picks sports winners.
---
1x13 Thelma's Choice (January 17, 1987)
---
The new man in Thelma's life seems like Mr. Right to everyone, especially Deacon Frye, who thinks he's the greatest. But as they head for the altar, the question becomes: Is Thelma's heart really for Larry, or is it still for Rev. Gregory?
---
1x12 Frye for the Defense (January 10, 1987)
---
A fund-raiser at the church takes an unexpected turn when the church gets sued for making someone sick with tainted macaroni salad. During the trial, Deacon Frye takes matters into his own hands to win the case for the church.
---
1x11 Your Christmas Show of Shows (December 20, 1986)
---
The church is preparing to put on a Christmas pageant, when they find out that a TV crew is scheduled to come and broadcast the show on live TV. Everyone works feverishly long into the night to finish preparations for the event. But at the last minute, a heavy snowfall blankets Philadelphia in tons of snow. Now everybody is snowed-in, and no one shows up to watch the show, not even the film crew. Eventually, the kids in the show teach the congregation a lesson in faith & perseverence.
---
1x10 After the Fall (December 13, 1986)
---
Rolly falls at the bank and, after the Deacon finagles, is awarded a settlement—which he refuses.
---
1x09 Reuben's Romance (December 06, 1986)
---
Rev. Gregory has a crisis of conscience when he is attracted to a widow who needs comforting in her time of grief. He wrestles with his conscience when she asks him to perform her wedding ceremony to another man, knowing that he wishes it was him.
---
1x08 Maitre D'eacon (November 29, 1986)
---
A woman bequeaths the church members her eatery (a French restaurant) — providing they continue its successful operation. But the church runs into trouble meeting it's next balloon mortgage payment, which is due immediately. So, in order to save the church, they decide to sell the restaurant, but the terms of the will state that as long as it is a success, they can never sell it. What will the church do in order to meet its obligation to the bank?
---
1x07 Sermon From the Cell (November 22, 1986)
---
Rev. Gregory is jailed for giving refugees sanctuary, and the Deacon, charged with contempt of court while trying to defend him, gets incarcerated for 1 day. While there, the Reverend realizes that it is the first Sunday he hadn't delivered the sermon in many years, and preaches a rousing sermon to the only person he has available to him, his cellmate Willie.
---
1x06 Retreat, Heck! (November 15, 1986)
---
The church's planned retreat is not at all interesting to Deacon Frye, until he learns that a former client, whom he caused to spend 5 years in jail, is getting out, and blames him for his jail time. So now, Deacon Frye must join the rest of the church at the retreat so the angry former client can't find him.
---
1x05 Rolly Falls in Love (November 08, 1986)
---
Rolly has his eye on the waitress at the diner around the corner, but he is too shy to approach her. So he asks Deacon Frye to approach her on his behalf. Deacon Frye meets the waitress named Leona and finds out she doesn't even know who Rolly is. But since she's so attractive, he decides to ask her out himself. But while having a romantic get-together at her place, they are surprised by the unexpected return of her husband. Deacon Frye narrowly escapes without getting caught, but when he stops by to tell Rolly what happened, Rolly makes a date with the real waitress he's had his eye on, Hannah. Oddly enough, he doesn't even know who Leona is.
---
1x04 The Deacon Delivers (November 01, 1986)
---
A wayward teen wants to be reinstated in the church choir after being away from it for a while. Pastor Gregory is anxious to reinstate her, until he finds out she is pregnant, and not married. Fearing that her example might be a bad one for other teens in the church, he asks her to leave the choir. But things come to a head when she goes into labor during a baby shower at Deacon Frye's house, and the deacon is the only one left to deliver the baby. Meanwhile, the gang is trying to learn to speak Italian.
---
1x03 The Morning After (October 11, 1986)
---
Thelma intoxicates Reverend Gregory with her wine-cooked dinner, and he intoxicates her with a kiss. But the next morning, he has to break the news to her that he is not romantically interested in her, it was the alcohol that affected him. However, Thelma doesn't take the bad news very well, and gives him some charm of her own. Reuben also faces a dliemna with secretarial overstaffing.
---
1x02 The Courtship of Bess Richards (October 04, 1986)
---
After hearing a beautiful gospel singer sing at a wedding, Deacon Frye decides to woo her so she will join the church and sing in the choir. He flatters her, and wines her and dines her to compel her to come, but his plan backfires when all the attention she is receiving causes her to fall in love with Deacon Frye, and she thinks he wants to marry her. At his wits end, he decides to tell her the truth, unaware of the wrath of a scorned woman.
---
1x01 Pilot (September 27, 1986)
---
In the series pilot, Ernest Frye, a holier-than-thou deacon, is seeking a new minister for the First Community church.
---