Defiance
Season 2
Defiance
Season 2
First Air Date: June 19, 2014

| | | |
| --- | --- | --- |
| First Aired on | : | 2014 |
| Episodes | : | 13 episodes |
As the story of Defiance resumes, the lives of the townspeople are in drastic turmoil. The Earth Republic has assumed control of the town, with far-reaching consequences including a new mayor. Nolan traverses the badlands to find a lost Irisa, Amanda has an unexpected new role in the town as she searches for Kenya and the Tarr family desperately tries to keep control of their criminal empire in the midst of dramatic changes.
Episodes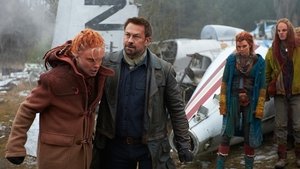 2x13 I Almost Prayed (August 28, 2014)
---
The fate of Defiance hangs in the balance; Nolan must fight against the republic and old friends to stop Irisa.
---
2x12 All Things Must Pass (August 28, 2014)
---
Nolan races to save Tommy's life and stop Irisa before her growing forces can put their devastating plan into motion. Meanwhile back in town, Amanda learns the heart-breaking truth about her sister's murder leading to a daring showdown between Amanda and Stahma.
---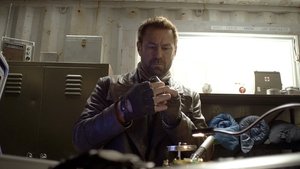 2x11 Doll Parts (August 21, 2014)
---
With Nolan searching for Irisa, Amanda is forced to take on the badge as Deputy when the shocking murder of one of their own rocks Defiance.
---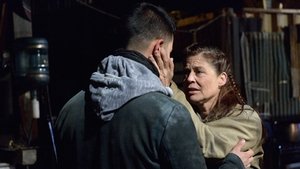 2x10 Bottom of the World (August 21, 2014)
---
Nolan and Rafe race against the clock to rescue Amanda and Pottinger trapped in a deadly mine collapse.
---
2x09 Painted From Memory (August 14, 2014)
---
Kenya's earth-shattering return continues sending shock waves through Defiance as Stahma tries to reconcile Kenya's reappearance, while Doc Yewll works to keep her own dark secret hidden.
---
2x08 Slouching Towards Bethlehem (August 07, 2014)
---
Nolan must stop a terrorist from destroying New York, but his biggest obstacle may be….Amanda?
---
2x07 If You Could See Her Through My Eyes (July 31, 2014)
---
Datak is framed for a bizarre murder and turns to an unlikely ally for help; Irisa discovers more about her destiny after encountering a mysterious stranger.
---
2x06 This Woman's Work (July 24, 2014)
---
After an Arkfall crash, Pottinger recruits Nolan to lead their salvage mission but his secret agenda puts them in grave danger against an Alien race they've never encountered before.
---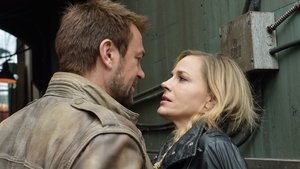 2x05 Put The Damage On (July 17, 2014)
---
Amanda is terrorised by a stalker but the true reasons behind her frightening experiences have far reaching ramifications not only for her but for Pottinger and Doc Yewll as well.
---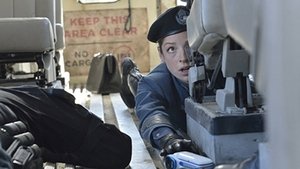 2x04 Beasts of Burden (July 10, 2014)
---
After his caravan is viscously attacked in the badlands, a badly shaken Pottinger orders Nolan to hunt down and destroy those responsible. Nolan's manhunt implicates one of Rafe's miners causing tensions to explode.
---
2x03 The Cord and the Ax (July 03, 2014)
---
Irisa's terrifying black-outs escalate, driving a wedge of secrecy between her and a worried Nolan. Meanwhile, the Tarr family business thrives under Stahma's self-appointed direction while an increasingly suspicious Datak remains in jail.
---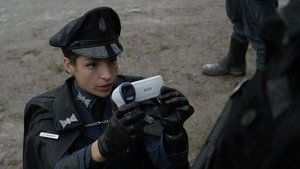 2x02 In My Secret Life (June 26, 2014)
---
Irisa returns to Defiance and is arrested; Mayor Pottinger offers Nolan her release in exchange for capturing those responsible for nearly killing him; Stahma plots to keep Datak behind bars.
---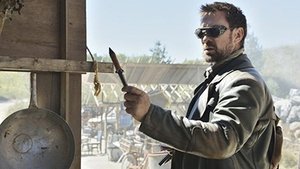 2x01 The Opposite of Hallelujah (June 19, 2014)
---
Nolan's desperate search for Irisa yields vital information which takes him south; back in Defiance, the Earth Republic has installed Mayor Pottinger, a charming, calculating and ambitious man who takes control.
---