Defiance
Season 1
Defiance
Season 1
First Air Date: April 15, 2013

| | | |
| --- | --- | --- |
| First Aired on | : | 2013 |
| Episodes | : | 12 episodes |
In the year 2046, it's a new Earth - with new rules. Over thirty years after various alien races arrived on Earth, the landscape is completely altered, terraformed nearly beyond recognition. To the town of Defiance, on what used to be St. Louis, comes the mysterious Nolan and his charge, Irisa.
Want to see ?
Trailer: Defiance | Feature-Length Trailer | Syfy
Episodes
1x12 Everything Is Broken (July 08, 2013)
---
The citizens of Defiance prepare to cast their votes for mayor; Nolan's past violently rears its head; Irisa must decide whether or not to embrace her destiny.
---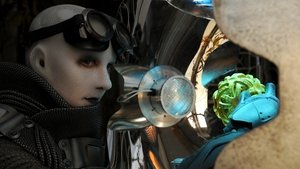 1x11 Past Is Prologue (July 01, 2013)
---
Amanda's mayoral campaign is threatened when Nolan is involved in an accident on the eve of the election, prompting the town to question Amanda's decision to appoint him as Lawkeeper.
---
1x10 The Bride Wore Black (June 24, 2013)
---
The town of Defiance is shocked when the remains of a leading businessman who went missing almost six years ago, are discovered hidden in the walls of the NeedWant.
---
1x09 If I Ever Leave This World Alive (June 17, 2013)
---
A deadly plague threatens the town; racial tensions rise when the Irathients, who are immune to the virus, are quarantined.
---
1x08 I Just Wasn't Made for These Times (June 10, 2013)
---
Following the big storm, Nolan and Tommy find an American astronaut who has been in an induced sleep for the past several decades.
---
1x07 Goodbye Blue Sky (June 03, 2013)
---
Interesting relationships develop when the residents of Defiance are forced to stay indoors as a threatening Razor Rain storm approaches. Meanwhile, visions lead Irisa to the Spirit Riders and Sukar, who has fallen under the influence of a strange and mysterious force.
---
1x06 Brothers in Arms (May 20, 2013)
---
An old war buddy catches up with Nolan at the same time a Castithan criminal with a history of violence enters the picture.
---
1x05 The Serpent's Egg (May 13, 2013)
---
Amanda and Nolan take a transport across the badlands to transport a prisoner and join forces with a band of outlaws. A visitor to Defiance must make Irisa confront her traumatic past.
---
1x04 A Well Respected Man (May 06, 2013)
---
Kenya is kidnapped. Rafe learns that Luke was involved in some mysterious goings-on at the mines and orders Quentin to get to the bottom of it.
---
1x03 The Devil in the Dark (April 29, 2013)
---
While investigating vicious Hellbug attacks, Nolan & Irisa realize they are tied to Irathient spirit raiders that have come into town. Meanwhile, Irisa starts experiencing strange visions.
---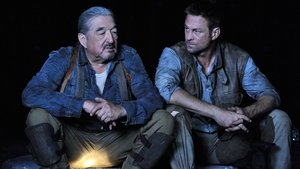 1x02 Down in the Ground Where the Dead Men Go (April 22, 2013)
---
Rafe & Nolan search underground St. Louis while looking for an escaped convict. Meanwhile, a violent Castithan tradition causes clashes amongst the residents of Defiance.
---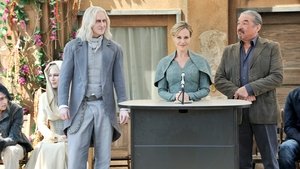 1x01 Pilot (April 15, 2013)
---
Nolan and Irisa arrive in Defiance, where the town is soon divided over the death of Luke McCawley. But a bigger threat forces everyone together: An attack by the Volge.
---