Defiance
Specials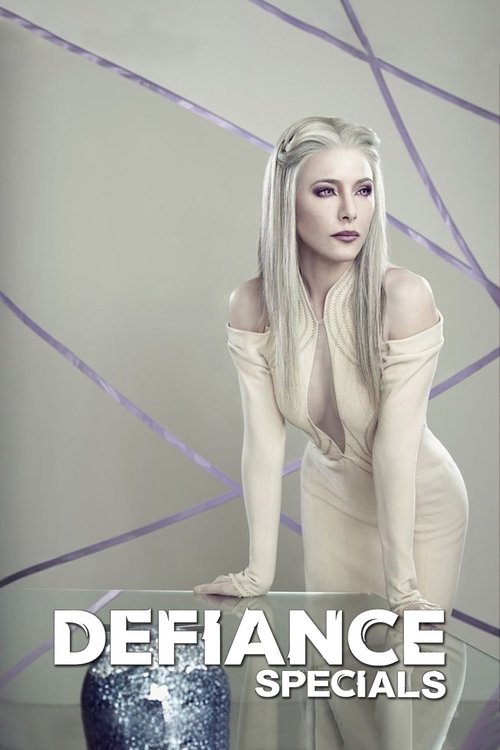 Defiance
Specials
First Air Date: February 19, 2013

| | | |
| --- | --- | --- |
| First Aired on | : | 2013 |
| Episodes | : | 15 episodes |
Want to see ?
Teaser: Ark Hunter Chronicles - Teaser
Episodes
0x15 Season 2 Sneak Peek (May 19, 2014)
---
Get a first look at the action, intrigue, and epicness coming in Season 2 of Syfy's Defiance, with this special Sneak Peek.
---
0x14 The Lost Ones (5) The Searcher (March 21, 2014)
---
It's do or die time when Nolan attempts to escape and turn the tables on Moruku but an unexpected revelation may change everything.
---
0x13 The Lost Ones (4) Black Eyes (March 21, 2014)
---
Moruku is violently losing patience and time seems to be running out for Nolan when he refuses to cooperate with his captor.
---
0x12 The Lost Ones (3) The Watchman (March 21, 2014)
---
Nolan awakes to find he's been betrayed and is forced to relive Irisa's nightmarish past.
---
0x11 The Lost Ones (2) Loose Ends Unravel (March 21, 2014)
---
Nolan thinks he's found an ally on his search for Irisa but he may have jumped out of the pan and into the fire.
---
0x10 The Lost Ones (1) No Man (March 21, 2014)
---
Picking up where we left Nolan after Season 1, his search for Irisa leads him to a dive bar inside the storm divide where the locals don't take too kindly to his questions.
---
0x09 Making Of Defiance (April 08, 2013)
---
Interviews with the cast and crew are featured in this behind-the-scenes look at Defiance.
---
0x08 Pilot Preview (March 31, 2013)
---
In the near future, during a war with a race of invading aliens called the Votan, alien terra-forming technology is accidentally unleashed on Earth, creating a new planet dangerous to both humans and the aliens. where they eventually realise that they must learn to live together to survive.
---
0x07 Ark Hunter Chronicles (7): It's Never Over (April 03, 2013)
---
The last episode follows the Ark Hunters onto the battlefield to show in clear and unforgiving detail how brutal the world is today.
---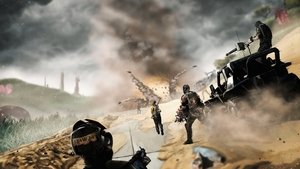 0x06 Ark Hunter Chronicles (6): Vanishing Commodities (March 26, 2013)
---
The trio of Ark Hunters set out to find new weapons for their activities.
---
0x05 Ark Hunter Chronicles (5): Risk Versus Reward (March 19, 2013)
---
Begbie and Drifter face a plethora of enemies, but their task isn't a simple one.
---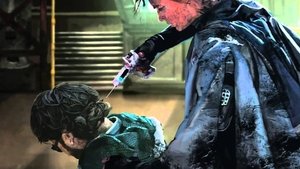 0x04 Ark Hunter Chronicles (4): All in your Head (March 12, 2013)
---
The mysterious female Ark Hunter takes in Begbie and Drifter and introduces them to the wonders (and trials) of the Environmental Guardian Online – aka EGO – that is so crucial to giving Ark Hunters the abilities and skills that will keep them alive in the world as they hunt for Arktech.
---
0x03 Ark Hunter Chronicles (3): Rain of Death (March 05, 2013)
---
A mysterious female Ark Hunter watches over Begbie and Drifter, ensuring their safety amidst mass destruction.
---
0x02 Ark Hunter Chronicles (2): Born to Hunt (February 26, 2013)
---
As the two Ark Hunters, Begbie and Drifter, race towards the Arkfall, they are joined by a number of other faces, all headed towards the same shared goal.
---
0x01 Ark Hunter Chronicles (1): New Freedom (February 19, 2013)
---
The first episode of the Ark Hunter Chronicles gives a background on two of the Ark Hunters.
---