Mom
Season 6
Mom
Season 6
First Air Date: September 27, 2018

| | | |
| --- | --- | --- |
| First Aired on | : | 2018 |
| Episodes | : | 22 episodes |
Episodes
6x22 Crazy Hair and a Teeny Tiny Part of Canada (May 09, 2019)
---
---
6x21 Fingers Guns and a Beef Bourguignon (May 02, 2019)
---
Christy discovers her new job at a law firm isn't quite what she expected; Bonnie's therapist pushes her to confront her problem with procrastination.
---
6x20 Triple Dip and an Overhand Grip (April 25, 2019)
---
Bonnie and Tammy revisit childhood memories on a trip to their old foster home. Also, Christy and Jill regret accepting a date with two guys from their AA meeting.
---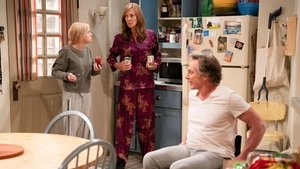 6x19 Lumbar Support and Old Pork (April 18, 2019)
---
Bonnie has an unexpected reaction when she learns that Adam's bar is doing well. Also, Christy and Tammy go on a double date.
---
6x18 Soup Town and a Little Blonde Mongoose (April 04, 2019)
---
When Christy gets sick, Bonnie is consumed with an overwhelming urge to mother her.
---
6x17 A Dark Closet and Therapy With Horses (March 07, 2019)
---
Bonnie reluctantly consults a therapist for help with her attention deficit disorder; Christy battles her urge to gamble on sports while helping out at the bar.
---
6x16 Skippy And The Knowledge Hole (February 21, 2019)
---
Christy finds it challenging to quit smoking, while Bonnie helps Tammy prepare for the GED test.
---
6x15 Sparkling Banter and a Failing Steel Town (February 14, 2019)
---
Christy is the only one without plans on Valentine's Day, so Bonnie takes her on a mother-daughter date. Also, Marjorie's attempt to have a quiet night in is ruined when everyone calls on her for help.
---
6x14 Kalamazoo And a Bad Wedge of Brie (January 31, 2019)
---
Christy's plan to win her sponsor's approval backfires, and the ladies rush in to help after Jill's house is broken into.
---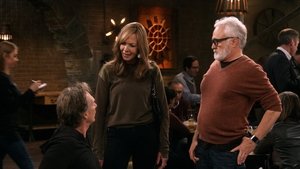 6x13 Big Floor Pillows and a Ball of Fire (January 17, 2019)
---
Christy and Bonnie are suspicious when Adam's best friend returns, insisting he's a changed man.
---
6x12 Hacky Sack and a Beautiful Experience (January 10, 2019)
---
Christy's smoking causes problems when the ladies take a road trip. Also, Bonnie offers Adam unsolicited business advice.
---
6x11 Foot Powder and the Barrelworks Pirates (December 13, 2018)
---
Christy's search for the perfect Secret Santa gift leads her to discover Adam has been hiding something from Bonnie. Also, Tammy looks for a job in order to avoid being sent back to prison.
---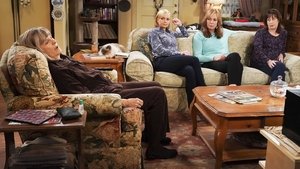 6x10 Flamingos and a Dance-Based Exercise Class (December 06, 2018)
---
Bonnie and the ladies help Tammy prepare for her first date since getting out of prison. Also, in order to take the edge off, Christy revisits one of her old vices.
---
6x09 Pork Loin and a Beat-up Monte Carlo (November 29, 2018)
---
Christy competes with her classmates for a prestigious internship, and Bonnie babysits Tammy following her oral surgery.
---
6x08 Jell-O Shots and the Truth About Santa (November 15, 2018)
---
Bonnie pushes Christy to mend her relationship with Violet; Adam prepares for the grand opening of his bar.
---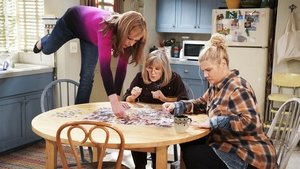 6x07 Puzzle Club and a Closet Party (November 08, 2018)
---
Christy and Wendy help Jill clean out her closet, which turns out to be a bigger job than expected; Bonnie, Marjorie and Tammy take up a new hobby.
---
6x06 Cottage Cheese and a Weird Buzz (November 01, 2018)
---
Christy and Jill clash over a gambling debt; Bonnie's new hobby troubles Adam.
---
6x05 Flying Monkeys and a Tank of Nitrous (October 25, 2018)
---
When Marjorie's husband passes away, the ladies accompany her on a trip to memorialize him.
---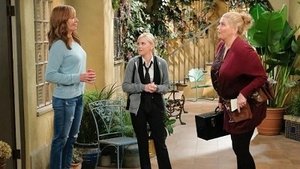 6x04 Big Sauce and Coconut Water (October 18, 2018)
---
Christy is certain that Bonnie is in over her head when she invites a freshly paroled Tammy to stay with them.
---
6x03 Ambulance Chasers and a Babbling Brook (October 11, 2018)
---
Christy's demanding law professor leans on her a little too hard for support, and Bonnie's plan to trick Adam into choosing a wedding venue backfires.
---
6x02 Go-Go Boots and a Butt Cushion (October 04, 2018)
---
When Christy decides she doesn't need Gambler's Anonymous anymore, Bonnie vehemently disagrees.
---
6x01 Pre-Washed Lettuce and a Mime (September 27, 2018)
---
Christy has second thoughts about law school after a tough first day, and Bonnie is plagued by an upsetting dream.
---