Mom
Season 5
Mom
Season 5
First Air Date: November 02, 2017

| | | |
| --- | --- | --- |
| First Aired on | : | 2017 |
| Episodes | : | 22 episodes |
Episodes
5x22 Diamond Earrings and a Pumpkin Head (May 10, 2018)
---
When Christy falls back into old habits, Bonnie worries about her well-being.
---
5x21 Phone Confetti and a Wee Dingle (May 10, 2018)
---
Christy and Bonnie's relaxing trip to a spa takes a turn when Bonnie lands in jail.
---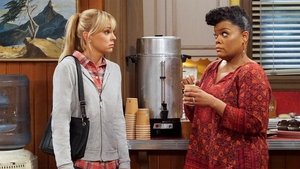 5x20 Ocular Fluid and Fighting Robots (May 03, 2018)
---
Christy's sponsor challenges her to be nice to Bonnie at all costs, and Bonnie is convinced that Adam has stopped making an effort.
---
5x19 A Taco Bowl and a Tubby Seamstress (April 26, 2018)
---
Christy is concerned that she and Bonnie might lose their apartment when Bonnie locks horns with the tough new building owner, Rita.
---
5x18 Spaghetti Sauce and a Dumpster Fire (April 19, 2018)
---
Christy considers getting a new sponsor, Nora, after witnessing Marjorie have a major meltdown in a grocery store, and Bonnie tries her hand at being a supportive friend.
---
5x17 Crazy Snakes and a Clog to the Head (April 12, 2018)
---
When the ladies bring a meeting to a women's prison, Bonnie is attacked by an old acquaintance, Tammy, and Christy helps Bonnie make amends.
---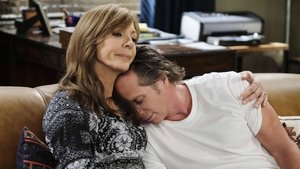 5x16 Eight Cats and the Hat Show (April 05, 2018)
---
Christy is blindsided by a surprising offer from her boyfriend, Patrick. Also, Bonnie struggles to be the stable one in her relationship after Adam experiences a devastating loss.
---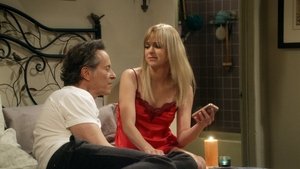 5x15 Esta Loca And a Little Klingon (March 29, 2018)
---
Christy and Bonnie help Jill get sober again, and Christy's boyfriend, Patrick, is less than understanding when it ruins his birthday weekend.
---
5x14 Charlotte Brontë and a Backhoe (March 08, 2018)
---
Bonnie locks horns with Jill's "inner strength" coach, Miranda. Also, Christy struggles to bounce back after being rejected from law school.
---
5x13 Pudding and a Screen Door (March 01, 2018)
---
Jill returns from her wellness retreat a changed woman, but Bonnie is offended when she refuses to pay for lunch. Also, Christy's plans for the future are thrown off track following disappointing news.
---
5x12 Push-Down Coffee And A Working Turn Signal (February 01, 2018)
---
When Christy's car dies, Bonnie refuses to let Adam loan her money for a new one.
---
5x11 Bert and Ernie and a Blessing of the People (January 18, 2018)
---
After Bonnie and Adam attend a traditional wedding, they discover they're not on the same page about their own wedding. Also, Christy and Patrick have trouble setting the mood for their "first time".
---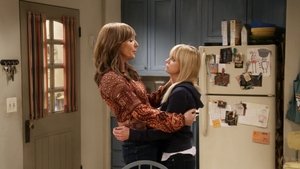 5x10 A Bear and a Bladder Infection (January 11, 2018)
---
When Christy's long-distance relationship begins to fizzle, she seeks the company of a former fling. Also, Bonnie tries to give up coffee.
---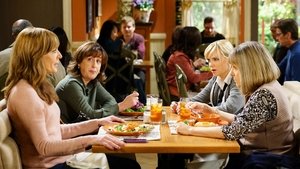 5x09 Teenage Vampires and a White Russian (January 04, 2018)
---
Bonnie is upset when her brother, Ray is arrested and calls Adam instead of her to bail him out. Also, Christy gets fired from her job at the restaurant.
---
5x08 An Epi-pen and a Security Cat (December 21, 2017)
---
After their home is robbed at Christmastime, Christy and Bonnie's hunt for the thief leads them to an unlikely door.
---
5x07 Too Many Hippies and Huevos Rancheros (December 14, 2017)
---
Christy and Bonnie rally around Marjorie when her husband has a stroke
---
5x06 Smooth Jazz and a Weird Floaty Eye (December 07, 2017)
---
Bonnie insists on meeting Adam's estranged brother, Patrick; things get weird when Patrick takes a romantic interest in Christy.
---
5x05 Poodle Fuzz and a Twinge of Jealousy (November 30, 2017)
---
An injury temporarily puts Bonnie in a wheelchair; Christy takes over as building manager and makes a surprising discovery.
---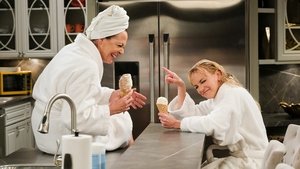 5x04 Fancy Crackers and Giant Women (November 23, 2017)
---
Bonnie suffers withdrawal after giving up cable TV to help Christy; the women rally around Jill after she has a breakdown in her favorite department store.
---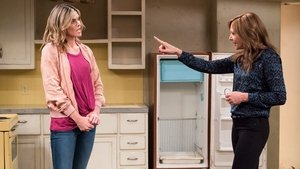 5x03 A Seafaring Ancestor and a Bloomin' Onion (November 16, 2017)
---
Christy discovers she and her younger classmate make a good team, both in and out of the classroom; Bonnie steps up when a newly sober Natasha fears she can't handle motherhood.
---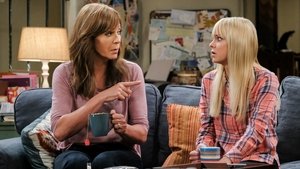 5x02 Fish Town and Too Many Thank You's (November 09, 2017)
---
Bonnie is suspicious when her brother returns from rehab and befriends Adam; Christy and Bonnie have a brush with the law when they take Ray's fancy car for a joy ride.
---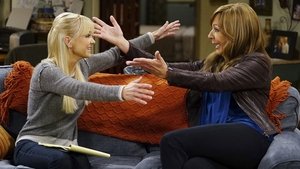 5x01 Twinkle Lights and Grandma Shoes (November 02, 2017)
---
Bonnie gets cold feet when considering her future with Adam; Christy risks failing a test to help a fellow alcoholic.
---