Murder, She Wrote
Season 7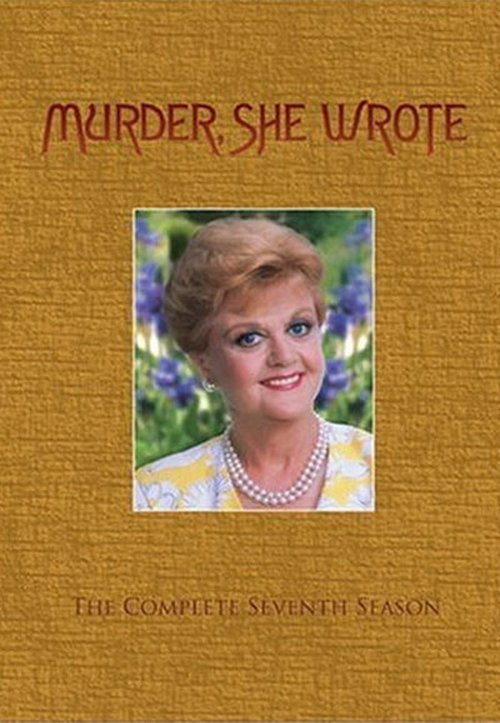 Murder, She Wrote
Season 7
First Air Date: September 16, 1990

| | | |
| --- | --- | --- |
| First Aired on | : | 1990 |
| Episodes | : | 22 episodes |
Episodes
7x22 The Skinny According to Nick Cullhane (May 12, 1991)
---
The brewery family is angry when they find out the writer acting as spokesperson for them has written an expose.
---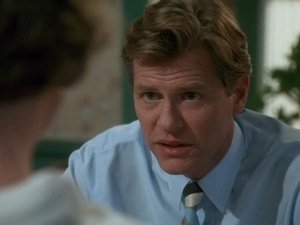 7x21 Tainted Lady (May 05, 1991)
---
The owner of a diner is accused of using too much 'spice' in the food, when someone finds arsenic.
---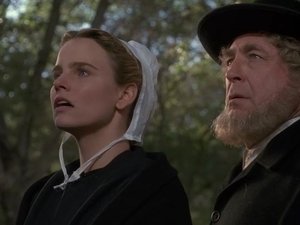 7x20 Murder, Plain & Simple (April 28, 1991)
---
When Jessica visits the Amish to buy a quilt, she finds they are not immune to murder.
---
7x19 Thursday's Child (April 07, 1991)
---
A woman turns up claiming that Jessica's late husband was the father of her child and he is in deep trouble involving fraud in his construction company and murder.
---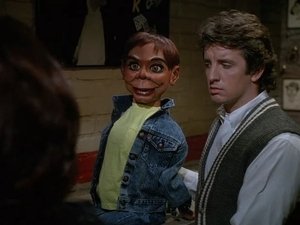 7x18 Where Have You Gone, Billy Boy? (March 17, 1991)
---
A locked room mystery with the missing ventriloquist's dummy found with the Club owner's corpse.
---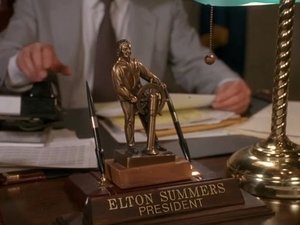 7x17 The Prodigal Father (March 10, 1991)
---
A bank robber, long thought dead, returns to see his daughter and face the wrath of the townspeople.
---
7x16 From the Horse's Mouth (February 24, 1991)
---
An argument over stud fees ends in murder.
---
7x15 The Taxman Cometh (February 17, 1991)
---
The owner of Edna's Pies near St. Louis, is accused of skimping on her IRS payments. She in turn blames her ex-husband who, consequently, is found murdered.
---
7x14 Who Killed J.B. Fletcher? (February 10, 1991)
---
A snoopy fan in Texas impersonates Jessica when she starts investigating a potential dog show scandal and Jessica is reported dead.
---
7x13 Moving Violation (February 03, 1991)
---
An influential father cuts no ice with Sheriff Metzger.
---
7x12 Suspicion of Murder (January 20, 1991)
---
Dennis is suspected in the murder of the husband of an old flame with whom he has been spending some time.
---
7x11 Family Doctor (January 06, 1991)
---
In Boston, Jessica and Seth are captured by the angry son of one of Seth's patients who didn't survive.
---
7x10 Murder in F Sharp (December 16, 1990)
---
Jessica plays a tape sent to her by Dennis. Bad luck follows a famous concert pianist as he burns his hands and then loses his wife.
---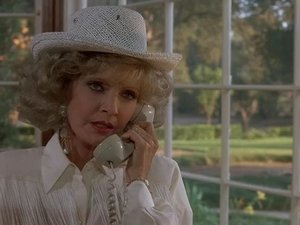 7x09 Ballad for a Blue Lady (December 02, 1990)
---
Jimmy Dean plays a country-music star who's the victim in this story.
---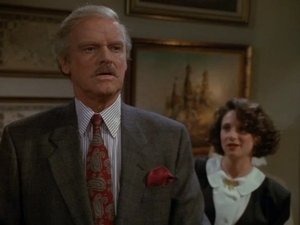 7x08 The Great Twain Robbery (November 25, 1990)
---
Proving a burnt Mark Twain manuscript is a fake is the reason for a book expert's murder.
---
7x07 The Return of Preston Giles (November 18, 1990)
---
This time it is the company controller that seems to have been the victim of the previously convicted publisher.
---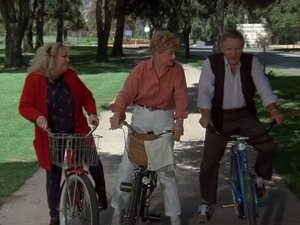 7x06 A Body to Die For (November 11, 1990)
---
Eve is appalled to find the body of a friend of the local gym owner in her bedroom, but at a loss to explain it.
---
7x05 The Family Jewels (November 04, 1990)
---
A wealthy woman's passion for jewellery, not always hers, and her involvement with the chauffeur might be connected
---
7x04 Hannigan's Wake (October 28, 1990)
---
A journalist died before finishing his book trying to show a man was unjustly convicted of murder 16 years ago. Jessica is asked to use his notes to finish his book.
---
7x03 See You in Court, Baby (September 30, 1990)
---
Jessica introduces this story of a lawyer with many enemies who is the victim and Dennis who must investigate.
---
7x02 Deadly Misunderstanding (September 23, 1990)
---
A young reporter is persuaded to help a typist alter the evidence and move her husband's body.
---
7x01 Trials & Tribulations (September 16, 1990)
---
Jessica is blamed for the death of an escapee who was wrongly convicted.
---