Murder, She Wrote
Season 5
Murder, She Wrote
Season 5
First Air Date: October 23, 1988

| | | |
| --- | --- | --- |
| First Aired on | : | 1988 |
| Episodes | : | 22 episodes |
Episodes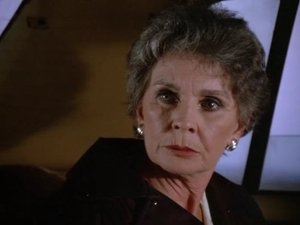 5x22 Mirror, Mirror, On the Wall (2) (May 21, 1989)
---
---
5x21 Mirror, Mirror, On the Wall (1) (May 14, 1989)
---
---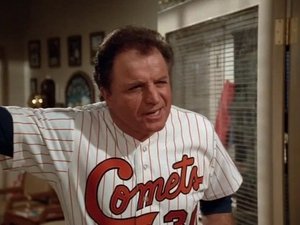 5x20 Three Strikes, You're Out (May 07, 1989)
---
A surprised burglar is blamed for the death of the team's pre-game TV Host.
---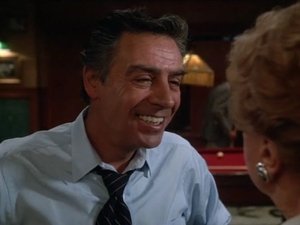 5x19 Double Exposure (April 30, 1989)
---
In a strange case, Jessica bumps into an old friend who is supposed to be dead. His widow insists he is dead and Jessica hires Harry McGraw to investigate.
---
5x18 Trevor Hudson's Legacy (April 16, 1989)
---
A small town editor in Montana threatens to claim in public that he is the real author of a dead man's manuscript.
---
5x17 The Sins of Castle Cove (April 09, 1989)
---
A red hot novel, written by a former Fletcher student, seems to expose the small town's secrets and inspires murder. Julie Adams, Gloria DeHaven, Kathryn Grayson and Ruth Roman appear again as the local gossips.
---
5x16 Truck Stop (April 02, 1989)
---
Walter tells his story by way of black and white flashbacks which makes an interesting change from the usual. He has made a tape of the events that ended with his murder and we see the events unfold.
---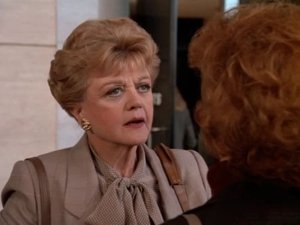 5x15 Alma Murder (March 12, 1989)
---
An old English professor is caught red-handed over a young girl's body and insists he did it, but a young man later confesses. Whodunit?
---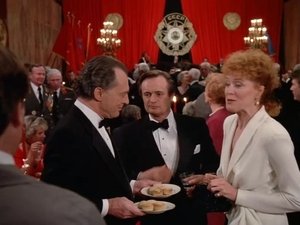 5x14 From Russia ... With Blood (February 26, 1989)
---
A purse snatcher gets Jessica in big trouble in Moscow. What they found in her purse shouldn't have been there.
---
5x13 Fire Burn, Cauldron Bubble (February 19, 1989)
---
A very attractive young witch appears in Cabot Cove making some residents wonder if she really died a century or so ago.
---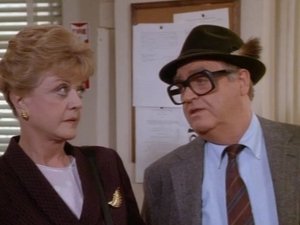 5x12 Smooth Operators (February 12, 1989)
---
When a drunk is found dead in the alley, it raises a lot of questions. He was well dressed (but only one shoe) and had no id or money--a robbery or something else?
---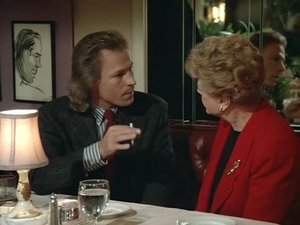 5x11 The Search for Peter Kerry (February 05, 1989)
---
A long missing heir turns up and trouble ensues.
---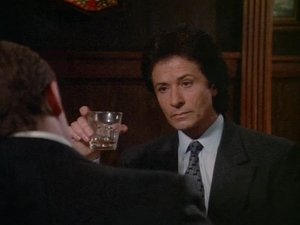 5x10 Weave a Tangled Web (January 15, 1989)
---
Things look bad when a married woman's keys are found by the body in a motel room and she can't explain why.
---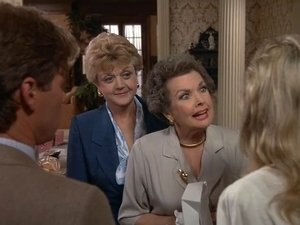 5x09 Something Borrowed, Someone Blue (January 08, 1989)
---
Grady's wedding seems doomed when someone does in the persnickety housekeeper.
---
5x08 Prediction: Murder (January 01, 1989)
---
A psychic's predictions have come true, convincing a rancher's daughter that the next one, a fatal fire, will happen.
---
5x07 The Last Flight of the Dixie Damsel (December 18, 1988)
---
The airplane her late husband bailed out of in 1952 has finally been found -- with a body inside.
---
5x06 Wearing of the Green (November 27, 1988)
---
A Fletcher novel is the entree to a legendary actress who is a hermit refusing to meet anyone. The occasion is the theft of a famous tiara.
---
5x05 Coal Miner's Slaughter (November 20, 1988)
---
The coal miner's daughter thinks the mine owner is responsible for her father's death and someone takes action.
---
5x04 Snow White, Blood Red (November 13, 1988)
---
A blizzard interrupts a skiing vacation and traps everyone, including a killer.
---
5x03 Mr. Penroy's Vacation (November 06, 1988)
---
The sisters used a new type of fertilizer to make their chrysanthemums best of show.
---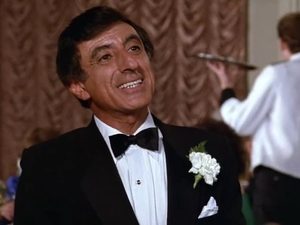 5x02 A Little Night Work (October 30, 1988)
---
A senatorial hopeful is murdered and his wife's necklace stolen.
---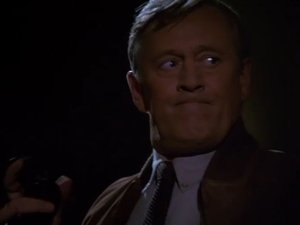 5x01 J.B. As in Jailbird (October 23, 1988)
---
A colossal mix-up puts Jessica in jail as a suspect in a murder only she witnessed. British agent Hagarty returns.
---