Murder, She Wrote
Season 12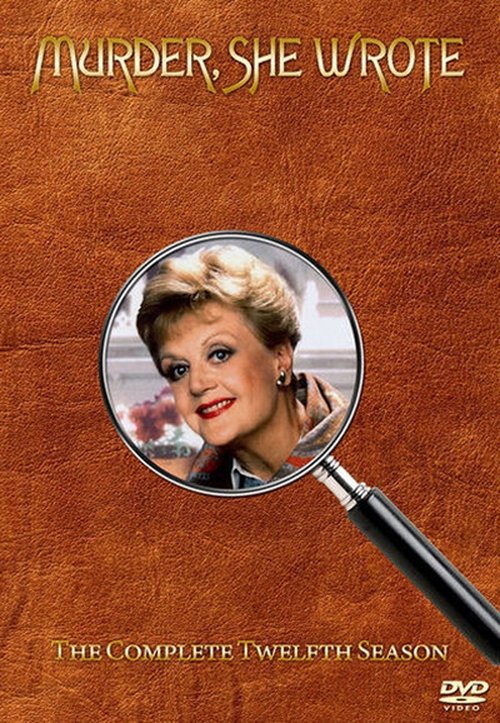 Murder, She Wrote
Season 12
First Air Date: September 21, 1995

| | | |
| --- | --- | --- |
| First Aired on | : | 1995 |
| Episodes | : | 24 episodes |
Episodes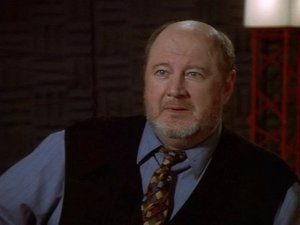 12x24 Death by Demographics (May 19, 1996)
---
In San Francisco, a radio station's new manager is trying to change their image by firing every staff member who is past a certain age and playing music for teen-agers only.
---
12x23 Mrs. Parker's Revenge (May 12, 1996)
---
Jessica somehow gets tangled in a situation involving a deadly virus and an arms deal.
---
12x22 What You Don't Know Can Kill You (May 05, 1996)
---
Seth's niece returns to Cabot Cove for her wedding only to have her groom die ""accidentally"" before the event.
---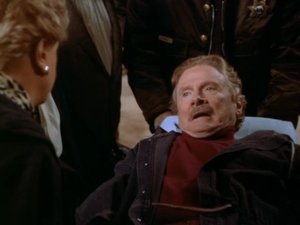 12x21 Race To Death (April 28, 1996)
---
Jessica is the honorary commodore of the World's Cup Race, featuring Kyle Kimball's Buccaneer and Ned Larkin's Free Spirit. There is much ill-will and Ned is injured, too much to skipper his craft. His daughter replaces him and then Kyle is killed. This is no way to run a regatta!
---
12x20 Southern Double-Cross (April 04, 1996)
---
Jessica is booked for a seminar in Australia when she gets word that she may have claim to an inheritance in the area--land used for sheep grazing. The natives are not all happy with this.
---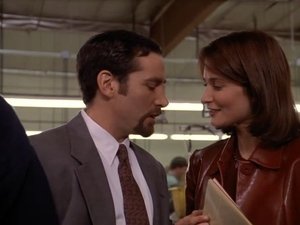 12x19 Evidence of Malice (March 28, 1996)
---
Deputy Andy bought a house with numerous defects from the victim and emerges as the chief suspect.
---
12x18 Track of a Soldier (February 25, 1996)
---
The scene is a guest lodge in the Grand Tetons. Two of the guests are hiding secrets. Who has the diamond?
---
12x17 Something Foul in Flappieville (February 15, 1996)
---
The puppets are dancing to a different tune, much to the dismay of the young designer.
---
12x16 Murder Among Friends (February 08, 1996)
---
A TV sitcom, Buds, turns out to be less friendly than the producer hoped.
---
12x15 The Dark Side of the Door (February 01, 1996)
---
The victim of a childhood kidnapping sees more in the manuscript she is editing than coincidence would suggest.
---
12x14 Murder in Tempo (January 11, 1996)
---
A much disliked singer gets a jolt from an electric guitar during a rehearsal for a rock concert benefit in Cabot Cove.
---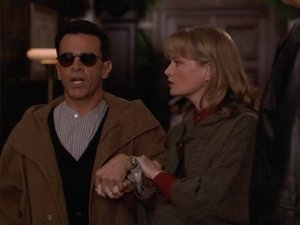 12x13 Death Goes Double Platinum (January 07, 1996)
---
The members of an up-and-coming Latin instrumental band get an offer they can't refuse just when they are getting noticed by a more reputable company.
---
12x12 Kendo Killing (January 04, 1996)
---
Motorcycle racing in Osaka, Japan, puts a man's life in danger when he tries to wed a girl from a traditional Japanese family.
---
12x11 Unwilling Witness (December 14, 1995)
---
Jessica is called to testify before a grand jury after a victim's last phone call was traced to her number.
---
12x10 Frozen Stiff (November 30, 1995)
---
What is the secret ingredient in the ice cream? Jessica means to find out and see that the donation for the literary foundation is paid as promised.
---
12x09 Deadly Bidding (November 23, 1995)
---
Jessica agrees to go to New York to bid on a manuscript purportedly by Sir Arthur Conan Doyle, and while there, she gets mixed up in the murder of a local forger who had been involved in the theft of a priceless Degas painting two years earlier when she tries to help Charlie Garrett out of a jam.
---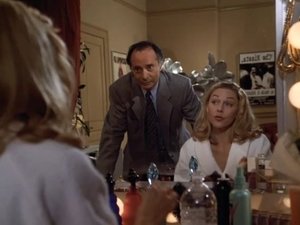 12x08 Shooting in Rome (November 16, 1995)
---
A movie set in Rome is the setting for a more than they planned while filming a J.B. Fletcher novel.
---
12x07 Nan's Ghost (2) (November 09, 1995)
---
Jessica is trapped in the rat-infested dungeon of an ancient Irish castle, but uses her ingenuity to get rescued and find the treasure and a murderer.
---
12x06 Nan's Ghost (1) (November 02, 1995)
---
A spooky story set in an old Irish castle where legend has it that there is a ghost and a hidden treasure.
---
12x05 Home Care (October 19, 1995)
---
A nurse under a cloud comes to Cabot Cove. One of her patients is Jessica's best friend Maggie.
---
12x04 Big Easy Murder (October 12, 1995)
---
Jessica travels to New Orleans to research a new novel, but gets caught up in a series of voodoo killings.
---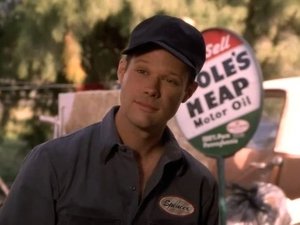 12x03 The Secret of Gila Junction (October 05, 1995)
---
People in a sleepy Arizona town, are threatened by a truck- stop bandit and suspicious treasure hunters.
---
12x02 A Quaking in Aspen (September 28, 1995)
---
In Aspen, Colo, Jessica's friend, Laney, seems to be the best suspect in the murder of her husband, Grant Boswell.
---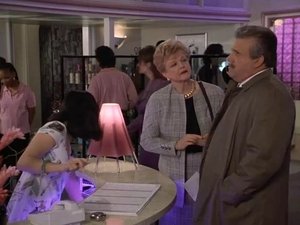 12x01 Nailed (September 21, 1995)
---
Gossip is rampant in a stylish Fifth Avenue beauty salon where an expert hair-dresser is involved in several intrigues.
---