Murder, She Wrote
Season 10
Murder, She Wrote
Season 10
First Air Date: September 12, 1993

| | | |
| --- | --- | --- |
| First Aired on | : | 1993 |
| Episodes | : | 21 episodes |
Episodes
10x21 Wheel of Death (May 22, 1994)
---
It is no sleight of hand when the crooked carnival magician is murdered.
---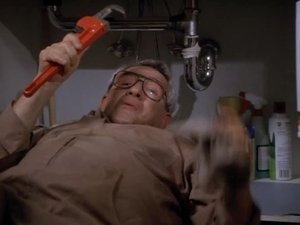 10x20 A Murderous Muse (May 15, 1994)
---
The strict mentor of a piano prodigy is found dead.
---
10x19 Roadkill (May 01, 1994)
---
A truck hijacker comes to the end of the road.
---
10x18 The Trouble with Seth (March 27, 1994)
---
Seth vanishes and every one is sure there was foul play.
---
10x17 The Dying Game (March 13, 1994)
---
An old established store has closed for the last time and its accountant won't have to find another job.
---
10x16 Time to Die (March 06, 1994)
---
A step-father may have been eliminated by his step-son, a graffiti artist.
---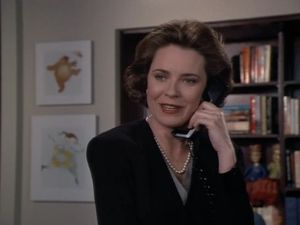 10x15 Murder on the Thirtieth Floor (February 06, 1994)
---
Jessica is shocked to learn that her editor has taken a flying leap from his high-rise office.
---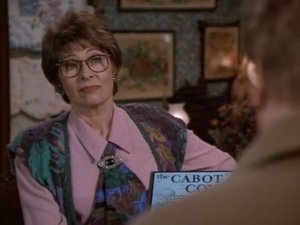 10x14 Deadly Assets (January 23, 1994)
---
A mobster is upset when he learns that a petty thief has found an unexpected $900,000.
---
10x13 Portrait of Death (January 16, 1994)
---
A piece of sculpture does double duty as a murder weapon.
---
10x12 Proof In The Pudding (January 09, 1994)
---
When the chef of a restaurant who recently had over half his stock bought up by a well-known mobster dies, suspicion turns to Jessica's young friend Lorna Thompson, but when the mobster himself dies, Jessica realises there is more than meets the eye to this case.
---
10x11 Northern Explosion (January 02, 1994)
---
In Canada, a land war breaks out between Native Americans and a mining company.
---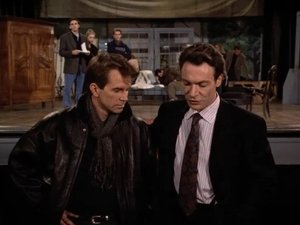 10x10 Murder in White (December 19, 1993)
---
A producer staging an adaptation of one of Jessica's novels finds no joy in London.
---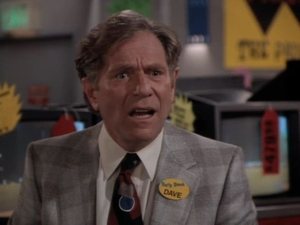 10x09 Murder at a Discount (December 05, 1993)
---
A man thinks he should get royalties from a book based on his case, written by Jessica.
---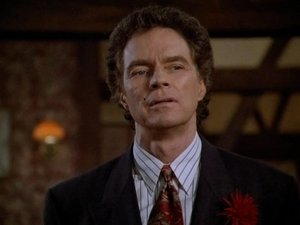 10x08 Love and Hate in Cabot Cove (November 28, 1993)
---
There are three suspects in the murder of a crooked deputy: a CPA, an illegal casino owner and his daughter's jilted lover.
---
10x07 A Killing in Cork (November 21, 1993)
---
An American nephew, out to get the family business, gets a different kind and the Irish widow's son is suspected.
---
10x06 Bloodlines (November 07, 1993)
---
A racehorse trainer is murdered as he is on his way to expose a racing fraud and there is some friction concerning his daughter's permission to ride in the race.
---
10x05 A Virtual Murder (October 31, 1993)
---
Jessica is fascinated by a demo of a VR game based on her book, but, while playing it, she thinks she sees a real murder.
---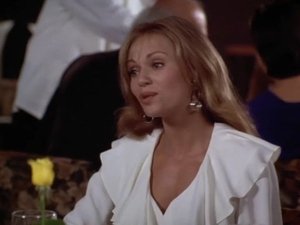 10x04 The Phantom Killer (October 24, 1993)
---
A media tycoon may have been killed by a literary agent who seems as substantial as smoke.
---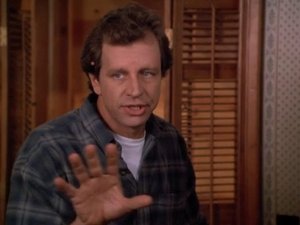 10x03 The Legacy of Borbey House (October 03, 1993)
---
A new Victorian house owner is killed in the manner befitting a vampire -- a wooden stake in his chest.
---
10x02 For Whom the Ball Tolls (September 26, 1993)
---
One of the partners trying to raze a Brownstone where Hemmingway once wrote is erased--permanently.
---
10x01 A Death in Hong Kong (September 12, 1993)
---
A trader working on a merger dies at a Chinese banquet in Hong Kong.
---