True Detective
Season 3
True Detective
Season 3
First Air Date: January 13, 2019

| | | |
| --- | --- | --- |
| First Aired on | : | 2019 |
| Episodes | : | 8 episodes |
Season 3 tells the story of a macabre crime involving two missing children in the heart of the Ozarks, a mystery that deepens over decades and plays out in three separate time periods.
Want to see ?
Teaser: True Detective Season 3 (2019) Teaser Trailer | HBO
Trailer: TRUE DETECTIVE Season 3 Trailer (2019) Mahershala Ali, HBO TV Show HD
Opening Credits: True Detective | Season 3 Opening Credits | HBO
Episodes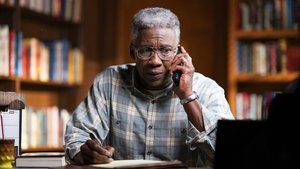 3x08 Now Am Found (February 24, 2019)
---
Wayne struggles to hold on to his memories, and his grip on reality, as the truth behind the Purcell case is finally revealed.
---
3x07 The Final Country (February 17, 2019)
---
Following up on new leads, Wayne and Roland track down a man who left the police force in the midst of the Purcell investigation. Meanwhile, Amelia visits Lucy Purcell's best friend in hopes of gaining insights into the whereabouts of the mysterious one-eyed man.
---
3x06 Hunters in the Dark (February 10, 2019)
---
Wayne and Roland revisit discrepancies in the Purcell case that were hidden or forgotten over the years. Among those being reevaluated is Tom Purcell, as well as Lucy Purcell's cousin, Dan O'Brien. The glitter of Amelia's book release is tarnished by a voice from the past.
---
3x05 If You Have Ghosts (February 03, 2019)
---
Wayne finds himself in a no-win situation as new clues emerge in the Purcell case. Roland wrestles with how to keep evidence secure as lawyers demand a new investigation. Amelia finds her relationship with Wayne imperiled by her writing aspirations and his jealousy.
---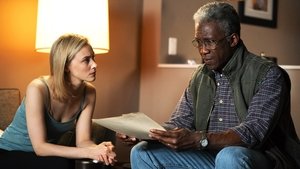 3x04 The Hour and the Day (January 27, 2019)
---
Hays and West see a possible connection between the local church and the Purcell crimes. As the detectives search for one suspect and round up another for interrogation, Woodard is targeted by a vigilante group.
---
3x03 The Big Never (January 20, 2019)
---
Hays recalls his early romance with Amelia, as well as cracks in their relationship that surfaced after they married and had children. Ten years after the Purcell crimes, new evidence emerges, giving him a second chance to vindicate himself and the investigation.
---
3x02 Kiss Tomorrow Goodbye (January 13, 2019)
---
Hays looks back at the aftermath of the 1980 Purcell case in West Finger, Arkansas, including possible evidence left behind at the Devil's Den. As attention focuses on two conspicuous suspects--Brett Woodard, a solitary vet and trash collector, and Ted LaGrange, an ex-con with a penchant for children--the parents of the missing kids, Tom and Lucy Purcell, receive a cryptic note.
---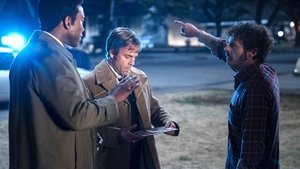 3x01 The Great War and Modern Memory (January 13, 2019)
---
The disappearance of a young Arkansas boy and his sister in 1980 triggers vivid memories and enduring questions for retired detective Wayne Hays, who worked the case 35 years before with partner Roland West. What started as a routine case becomes a long journey to dissect and make sense of the crime.
---