True Detective
Season 2
True Detective
Season 2
First Air Date: June 21, 2015

| | | |
| --- | --- | --- |
| First Aired on | : | 2015 |
| Episodes | : | 8 episodes |
A bizarre murder brings together three law-enforcement officers and a career criminal, each of whom must navigate a web of conspiracy and betrayal in the scorched landscapes of California.
Want to see ?
Trailer: True Detective Season 2: Trailer (HBO)
Teaser: First Look at the Second Season of True Detective (HBO)
Opening Credits: True Detective Season 2 Opening Credits | HBO
Episodes
2x08 Omega Station (August 09, 2015)
---
Frank, Ray and Ani weigh their options as Caspere's killer and the scope of corruption is revealed.
---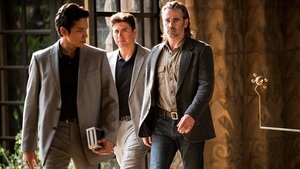 2x07 Black Maps and Motel Rooms (August 02, 2015)
---
Ray, Ani and Paul take precautionary measures to elude detection and untangle a dark mystery; Frank deals with the fallout of his betrayal.
---
2x06 Church in Ruins (July 26, 2015)
---
Desperate to locate a missing woman with intel about Caspere, Frank meets with Mexican drug dealers; Ani infiltrates an exclusive inner circle, with Ray and Paul keeping close tabs.
---
2x05 Other Lives (July 19, 2015)
---
Ray and Frank contemplate new life choices. Ani and Paul follow a lead up the coast.
---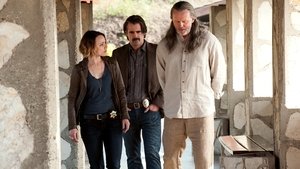 2x04 Down Will Come (July 12, 2015)
---
The detail works a pawn-shop lead to close in on a suspect in the Caspere case. Frank revisits his past to pay for his present. Velcoro, Bezzerides and Woodrugh struggle to keep the case straight in the face of corruption.
---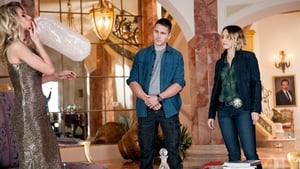 2x03 Maybe Tomorrow (July 05, 2015)
---
The repercussions from Caspar's murder are felt by Frank and the Vinci Mayor's office. Ray and Ani are involved in a close call with the killer.
---
2x02 Night Finds You (June 28, 2015)
---
Ben Caspar's autopsy reveals the gruesome details of his demise, and Ray and Ani wonder if it has anything to do with his fondness for prostitutes. Meanwhile, Frank looks into what might have happened to his missing fortune.
---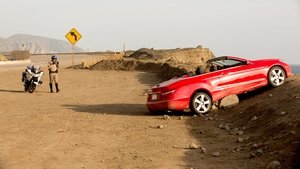 2x01 The Western Book of the Dead (June 21, 2015)
---
The disappearance of a city manager disrupts a lucrative land scheme and ignites an investigation involving three police officers and a career criminal who is moving into legitimate business.
---