Stargate SG-1
Season 8
Stargate SG-1
Season 8
First Air Date: July 09, 2004

| | | |
| --- | --- | --- |
| First Aired on | : | 2004 |
| Episodes | : | 20 episodes |
Season eight of Stargate SG-1, an American-Canadian military science fiction television series, began airing on July 9, 2004 on the Sci Fi channel. The eighth season concluded on February 22, 2005, after 20 episodes on British Sky One, which overtook the Sci Fi Channel in mid-season. This was the first season of the show to have 20 episodes instead of 22, as well as the first to air concurrently with Stargate SG-1 spinoff series Stargate Atlantis. The series was originally developed by Brad Wright and Jonathan Glassner, while Brad Wright and Robert C. Cooper served as executive producers. Season eight regular cast members include Richard Dean Anderson, Amanda Tapping, Christopher Judge, and Michael Shanks. The eighth season begins with the SG-1 team trying to revive Colonel Jack O'Neill after the events of the seventh season. At the end of the two-episode season opener, Colonel O'Neill is promoted to General and assumes command of Stargate Command, while Major Samantha Carter is promoted to Lieutenant Colonel and assumes command of SG-1. The season arc centers around the growing threat and seemingly final defeat of the Goa'uld and the Replicators, races who were introduced in the first and third season of the show, respectively.
Episodes
8x20 Moebius (2) (March 25, 2005)
---
With the timeline changed by SG-1's actions in the distant past, an alternate version of SG-1 must use the newly-discovered time ship to set things right.
---
8x19 Moebius (1) (March 18, 2005)
---
SG-1 travels back in time in a daring plan to steal a piece of Ancient technology from Ra, the powerful Goa'uld who ruled in ancient Egypt.
---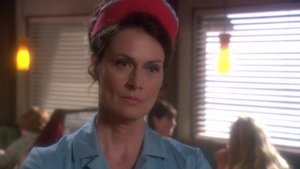 8x18 Threads (March 11, 2005)
---
While Daniel finds himself in a mysterious diner suspended between death and ascension, Jacob's fate takes an unexpected turn, Jack and Sam consider their romantic lives, and Anubis unleashes his plan for galactic destruction.
---
8x17 Reckoning (2) (March 04, 2005)
---
The fate of the galaxy hangs in the balance as Sam and Jacob search for the only weapon capable of stopping the Replicator onslaught. O'Neill leads a defense of the S.G.C., while Daniel squares off against Replicator Carter.
---
8x16 Reckoning (1) (February 25, 2005)
---
The Replicators begin a systematic attack of the Goa'uld, forcing Baal to come to Earth for help. The Jaffa Resistance risk their entire movement in an attempt to retake a holy city in Baal's domain.
---
8x15 Citizen Joe (February 18, 2005)
---
Jack is confronted in his home by an irate barber...who claims to know everything about the Stargate project and SG-1.
---
8x14 Full Alert (February 11, 2005)
---
Relations between the U.S. and Russia are strained when Russian military leaders claim that the U.S. government has been compromised by the Goa'uld.
---
8x13 It's Good to Be King (February 04, 2005)
---
SG-1 comes to the aid of a world about to be invaded by the Goa'uld, only to discover that the local king is Earth's Harry Maybourne.
---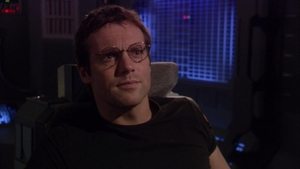 8x12 Prometheus Unbound (January 28, 2005)
---
After the Prometheus responds to a distress call from a Goa'uld ship, Daniel Jackson finds himself a captive when Earth's ship is stolen.
---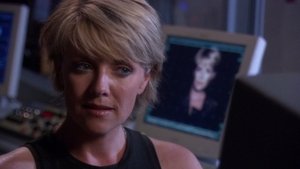 8x11 Gemini (January 21, 2005)
---
A duplicate of Colonel Carter seeks help from Stargate Command in defeating the Replicator Fifth, who she claims has found a way to counter the Asgard's new weapon.
---
8x10 Endgame (September 17, 2004)
---
The Stargate is stolen, leading SG-1 to discover that the Trust has taken control of an advanced ship in orbit. Teal'c investigates a series of wide-spread Jaffa deaths.
---
8x09 Sacrifices (September 10, 2004)
---
The impending wedding of his son is the least of Teal'c's worries when the Hak'tyl plan an uprising against the Goa'uld Moloc, driving a wedge between Teal'c and Ishta.
---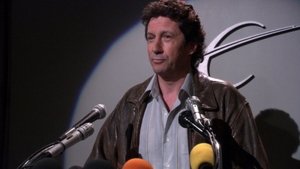 8x08 Covenant (August 27, 2004)
---
A businessman threatens to expose the secrets of alien life to the world, forcing Stargate Command to bring him into the loop.
---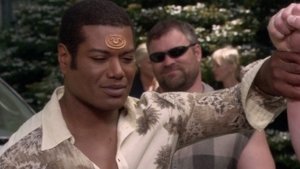 8x07 Affinity (August 20, 2004)
---
Teal'c becomes the chief suspect in a murder investigation after he moves into an apartment off-base. Carter considers her future with Pete.
---
8x06 Avatar (August 13, 2004)
---
Teal'c is trapped in a virtual reality simulation, in which he must defend the base from a Goa'uld super-soldier incursion.
---
8x05 Icon (August 06, 2004)
---
Daniel is stranded on another planet after the team's arrival on an alien world sparks a violent civil war.
---
8x04 Zero Hour (July 30, 2004)
---
General O'Neill tries to settle into his new job, but faces never-ending crises - including the capture of SG-1 by the Goa'uld.
---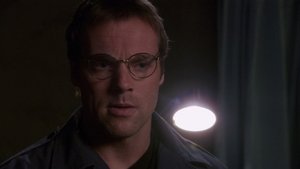 8x03 Lockdown (July 23, 2004)
---
The S.G.C. is put under quarantine after a mysterious infection leaves a Russian officer in the infirmary -- but the disease may not be a disease at all.
---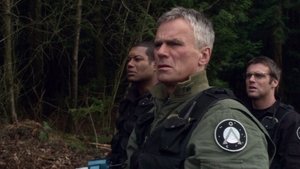 8x02 New Order (2) (July 09, 2004)
---
While the Goa'uld threaten to attack Earth, SG-1 and the Asgard make a last, desperate stand against the Replicators, which have captured Major Carter and invaded the last outpost of the Asgard civilization.
---
8x01 New Order (1) (July 09, 2004)
---
Carter and Teal'c go in search of the Asgard to try and save Colonel O'Neill, but discover that the Asgard's enemy has returned with a vengeance. The System Lords seek an alliance with Earth against a common enemy.
---