Stargate SG-1
Season 5
Stargate SG-1
Season 5
First Air Date: June 29, 2001

| | | |
| --- | --- | --- |
| First Aired on | : | 2001 |
| Episodes | : | 22 episodes |
The fifth season of the military science fiction television series Stargate SG-1 commenced airing on Showtime in the United States on June 29, 2001, concluded on Sky1 in the United Kingdom on February 6, 2002, and contained 22 episodes. The fifth season introduces future main character from Jonas Quinn portrayed by Corin Nemec from 2002–2004. The fifth season is about the ongoing war with the Goa'uld Empire after the death of Apophis at the start of the season and the rise of a new System Lord named Anubis. SG-1, a military-science team, are set to explore the Milky Way Galaxy. The one-hour premiere "Enemies", which debuted on June 29, 2001 on Showtime had the lowest syndication of the seasons episode, but overall got a high viewership level. This would be the last season to feature Apophis alive, but he would return in dreams and alternate realities and timelines. The series was developed by Brad Wright and Jonathan Glassner. Season five regular cast members include Richard Dean Anderson, Michael Shanks, Amanda Tapping, Christopher Judge, and Don S. Davis.
Episodes
5x22 Revelations (May 17, 2002)
---
SG-1 must come to the rescue of their once-powerful allies when the Goa'uld attack a secret Asgard laboratory.
---
5x21 Meridian (May 10, 2002)
---
Daniel Jackson is exposed to a lethal dose of radiation while visiting an alien civilization that is building a weapon of mass destruction.
---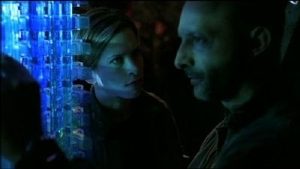 5x20 The Sentinel (May 03, 2002)
---
SG-1 must turn to a pair of convicted criminals to save a world from annihilation by the Goa'uld.
---
5x19 Menace (April 26, 2002)
---
SG-1 encounters a young woman with the ability to control Replicators, and who may hold the key to the salvation of the Asgard.
---
5x18 The Warrior (April 12, 2002)
---
A charismatic Jaffa leader seeks to forge an alliance between Earth and his rebel followers, winning the allegiance of Teal'c and Bra'tac.
---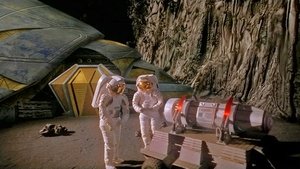 5x17 Fail Safe (April 05, 2002)
---
Earth finds itself threatened by something even larger than the Goa'uld when the team learns that an asteroid is on a collision course with the planet.
---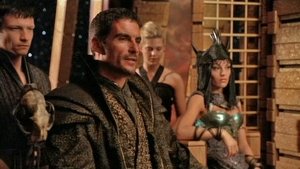 5x16 Last Stand (2) (March 29, 2002)
---
Dr. Jackson's undercover mission to a Goa'uld summit is complicated by the arrival of a surprise guest. The rest of the team face a full-scale invasion of the Tok'ra homeworld.
---
5x15 Summit (1) (March 22, 2002)
---
The Tok'ra war with the Goa'uld escalates, and the rebel faction sends Daniel Jackson to a secret meeting between the System Lords.
---
5x14 48 Hours (March 15, 2002)
---
Disaster strikes the Stargate, trapping Teal'c in transit. SG-1 must turn to Russia -- and to their enemies -- for help.
---
5x13 Proving Ground (March 08, 2002)
---
SG-1 trains a team of raw cadets, and Colonel O'Neill is forced to take them into a real-life battle situation when he learns of a possible alien incursion at the SGC.
---
5x12 Wormhole X-Treme! (September 08, 2001)
---
An alien ship approaches Earth, sending SG-1 to an old friend for some answers -- where they discover that Martin Lloyd has created a TV show about the Stargate program.
---
5x11 Desperate Measures (September 07, 2001)
---
When Carter goes missing, O'Neill teams up with Col. Maybourne again to free her.
---
5x10 2001 (August 31, 2001)
---
SG-1 encounters a potential new, technologically advanced ally in the war against the Goa'uld -- though they do not know the Aschen's dark secret.
---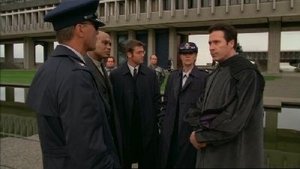 5x09 Between Two Fires (August 24, 2001)
---
The Tollan offer Earth advanced weapons technology, prompting a secret investigation on Tollana -- one that leads to a startling discovery.
---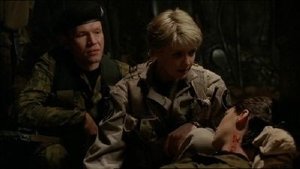 5x08 The Tomb (August 17, 2001)
---
SG-1 teams with a Russian unit when one of their Stargate teams goes missing in a mysterious alien ziggurat.
---
5x07 Beast of Burden (August 10, 2001)
---
SG-1 discovers a civilization that uses Unas as slave labor, and attempt to liberate Daniel's friend, Chaka.
---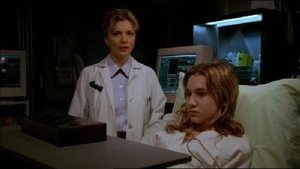 5x06 Rite of Passage (August 03, 2001)
---
Cassandra mysteriously falls ill, sending SG-1 back to her home planet -- where they uncover a dark Goa'uld secret.
---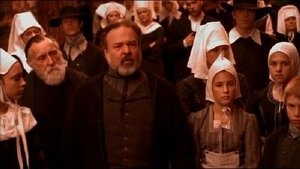 5x05 Red Sky (July 27, 2001)
---
SG-1 discovers that their recent trip through the Stargate may have inadvertently doomed an entire civilization.
---
5x04 The Fifth Man (July 20, 2001)
---
O'Neill and Lieutenant Tyler are ambushed by Goa'uld forces and trapped behind enemy lines -- while the rest of their team discover they don't know who Tyler is.
---
5x03 Ascension (July 13, 2001)
---
An alien being is smitten with Carter and follows her back to Earth. It assumes a human form and pursues a relationship with her.
---
5x02 Threshold (3) (July 06, 2001)
---
His mind altered by Apophis, Teal'c must undergo a ritual that takes him to the edge of death itself, in order for him to rediscover who he is.
---
5x01 Enemies (2) (June 29, 2001)
---
SG-1 finds themselves stranded in a crippled ship in a distant galaxy -- with Apophis threatening to destroy them. Teal'c is brainwashed and made loyal to Apophis once again.
---