Xena: Warrior Princess
Season 2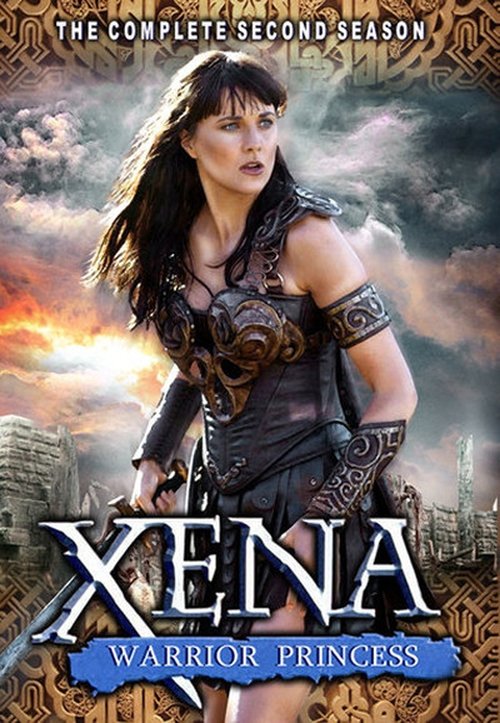 Xena: Warrior Princess
Season 2
First Air Date: September 30, 1996

| | | |
| --- | --- | --- |
| First Aired on | : | 1996 |
| Episodes | : | 22 episodes |
Episodes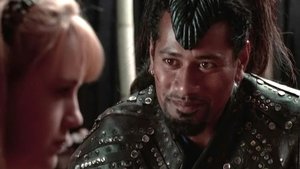 2x22 A Comedy of Eros (May 19, 1997)
---
When Cupid's infant son, Bliss, runs amok putting love spells on unsuspecting people, Xena falls in love with the warlord, Draco, Draco falls for Gabrielle and Gabrielle gets the hots for Joxer.
---
2x21 Lost Mariner (May 12, 1997)
---
After a shipwreck, Xena must rescue Gabrielle from the cursed ship of Cecrops, the lost mariner, where anyone who steps aboard is there until they die.
---
2x20 The Price (May 05, 1997)
---
After becoming the hunted prey of the vicious Horde, Xena must lead the local army against them, while Gabrielle tends to the wounded and worries that Xena is returning to her dark and dangerous ways by stooping to the Horde's level.
---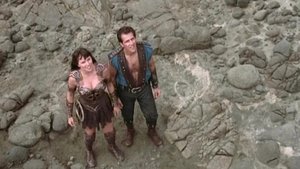 2x19 Ulysses (April 28, 1997)
---
Xena and Gabrielle must help Ulysses, King of Ithica, who is trying to return to his island homeland after ten years away, but the god of the sea, Poseidon, doesn't make it easy.
---
2x18 Blind Faith (April 14, 1997)
---
After getting oil in her eys during a fight, Xena goes blind and must deal with a man determined to kill her and rescue Gabrielle before she is forced to marry a king, who has died, or Gabrielle will soon join him.
---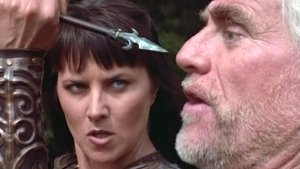 2x17 The Execution (April 07, 1997)
---
Xena and Gabrielle have only one day to determine what really happened when Gabrielle's friend, Meleagor, is sentenced to death for a murder he didn't commit.
---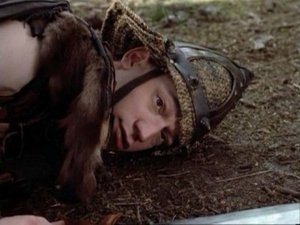 2x16 For Him the Bell Tolls (February 24, 1997)
---
With Xena away on a mission, Gabrielle must contend with Aphrodite, who's interfering in one of Cupid's lovespells that will unite two kingdoms and who's put a spell on Joxer, who behaves like a real hero whenver a bell rings.
---
2x15 A Day in the Life (February 17, 1997)
---
Xena and Gabrielle spend a day trying to save two villages, one from a band of thugs, the other from a giant, while getting on each other's nerves and trying to not kill on another.
---
2x14 A Necessary Evil (February 10, 1997)
---
Xena, Gabrielle and the Amazons must battle an evil Amazon, who ate ambrosia and is now a god. She wants Gabrielle dead and in order to stop her, Xena and Gabrielle resort to asking for the help of the now immortal Callisto.
---
2x13 The Quest (February 03, 1997)
---
After Xena's death, Gabrielle becomes Queen of the Amazons, while Autolycus finds himself possessed by the warrior princess, Xena who needs ambrosia to bring herself back to life. But Xena's rebirth and Gabrielle's life are both threatened by an Amazon bent on obtaining the Amazon crown and the ambrosia.
---
2x12 Destiny (January 27, 1997)
---
After being gravely injured, Xena's life flashes before her, including the time when she learned the art of pressure points from a slavegirl and when she met Julius Caesar for the very first time.
---
2x11 Here She Comes... Miss Amphipolis (January 20, 1997)
---
Xena masquerades as a beauty pageant contestant, to stop a sabateur, bent on destroying a peace treaty between two warlords.
---
2x10 The Xena Scrolls (January 13, 1997)
---
In the year 1940, two female archaeologists searching for the Xena scrolls end up in an ancient tomb confronting legendary figures from the past.
---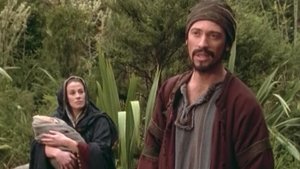 2x09 A Solstice Carol (December 09, 1996)
---
During Winter Solstice, Xena and Gabrielle visit a town where it's Scrooge-like King has deemed that celebrating the holiday is a crime.
---
2x08 Ten Little Warlords (November 25, 1996)
---
Trapped in the body of Callisto, Xena must help a mortal Ares recover his sword and restore him as the god of war. If she doesn't mortals will not be able to control their anger and she'll never recover her own body.
---
2x07 Intimate Stranger (November 18, 1996)
---
Callisto makes a bargain with Ares, from Tarturus, to switch bodies with Xena, sending Xena into Tarturus and freeing Callisto. Xena, in Callisto's form, makes her own bargain with Hades, to make things right but the only problem is...she has one day to fix it.
---
2x06 Warrior... Princess... Tramp (November 11, 1996)
---
When Diana's father takes ill, Xena is summoned and runs into yet another lookalike, a barmaid named Meg, who seems quite taken with Joxer.
---
2x05 Return of Callisto (November 04, 1996)
---
Gabrielle plans to marry Perdicus, her hometown sweetheart, and must leave Xena and their travels, at the same time that Callisto has escaped from prison and is headed straight for them with vengeance in mind.
---
2x04 Girls Just Wanna Have Fun (October 28, 1996)
---
When Orpheus loses the power to subdue the god Bacchus with his music, Xena and Gabrielle risk their lives to end Bacchus's reign of terror.
---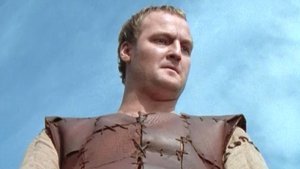 2x03 The Giant Killer (October 14, 1996)
---
When Gabrielle defends a young Isrealite named David, her life is threatended until Xena proposes to fight her old friend, the giant Goliath in return for freedom for the Philistines.
---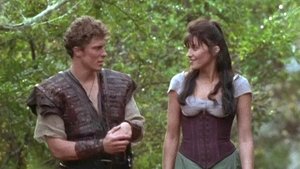 2x02 Remember Nothing (October 07, 1996)
---
When Xena defends the Fates's temple, they give her the gift of changing the past: her brother Lyceus never died and she never became the warrior princess...but that also means she never met Gabrielle.
---
2x01 Orphan of War (September 30, 1996)
---
When Xena tries to help the centaurs protect a sacred stone that contains their evil, she encounters someone from her past...her son.
---