Xena: Warrior Princess
Season 1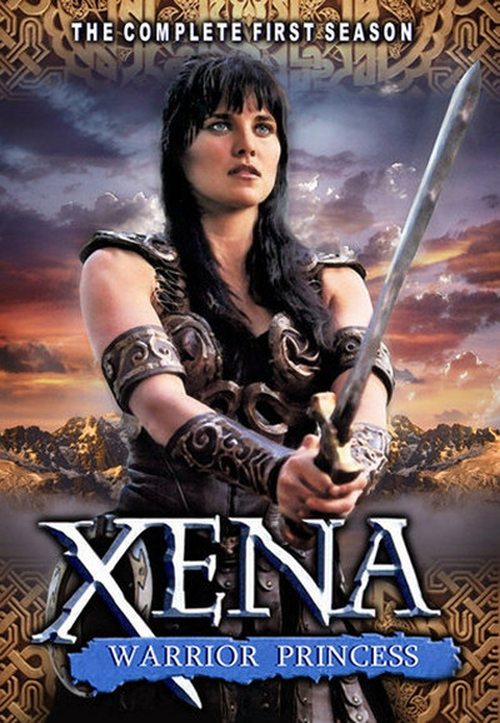 Xena: Warrior Princess
Season 1
First Air Date: September 04, 1995

| | | |
| --- | --- | --- |
| First Aired on | : | 1995 |
| Episodes | : | 24 episodes |
Episodes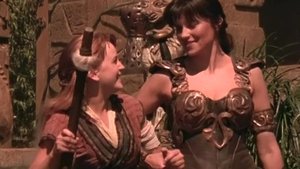 1x24 Is There a Doctor in the House? (July 29, 1996)
---
Xena attempts to stop a war between two brothers, while Gabrielle tends to a pregnant Amazon sister, who is carrying the child of a centaur.
---
1x23 Death Mask (June 03, 1996)
---
After learning a raiding party's leader was responsible for the destruction in their village, Xena and her brother set out to destroy him.
---
1x22 Callisto (May 13, 1996)
---
The female warrior Callisto, tries to turn the world against Xena by committing acts of terrorism in her name, while Xena struggles to reclaim her true identity and discover why this angry young woman is doing this.
---
1x21 The Greater Good (May 06, 1996)
---
Xena helps Salmoneus, aka Lord Seltzer, when a warlord wants him dead, due to a bad transaction. Meanwhile, a mysterious blond woman is stalking Xena.
---
1x20 Ties That Bind (April 29, 1996)
---
As the god of war, Ares, schemes to make Xena lead his army, the warrior princess meets a man claiming to be her long-lost father.
---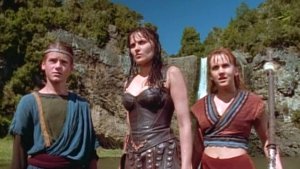 1x19 Altared States (April 22, 1996)
---
A young boy is hunted by his father and brother. They want to sacrifice him to their god, because their "faith" demands it. It's up to Xena and a drugged Gabrielle to save him.
---
1x18 The Prodigal (March 04, 1996)
---
After freezing in the face of danger, a confused Gabrielle returns home to Potidaea, where she receives a not-so-warm welcome from the people, who have hired a so-called warrior to save them from a warlord.
---
1x17 The Royal Couple of Thieves (February 19, 1996)
---
Xena enlists the help of Autolycus, the King of Thieves, in order to steal a treasure chest from a warlord and return it to its rightful owners - unless Autolycus has something to say about that.
---
1x16 Mortal Beloved (February 12, 1996)
---
When her dead love Marcus, asks Xena to help save good souls, she travels to the underworld to set things right.
---
1x15 Warrior... Princess (February 05, 1996)
---
The daughter of King Lias, Diana, is the target of assassins. Fortunately, Xena looks almost exactly like her. So, Xena goes undercover to force the assassins out of hiding and capture them.
---
1x14 A Fistful of Dinars (January 29, 1996)
---
Xena searches for Ambrosia, a substance capable of turning someone into a god. She hopes to find it before someone who is unworthy to be a god does.
---
1x13 Athens City Academy of the Performing Bards (January 22, 1996)
---
Gabrielle wants to enter the Athens City Academy of the Performing Bards, but finds that it is not quite what she thought it would be. She helps another aspiring bard discover his true storytelling talent.
---
1x12 Beware Greeks Bearing Gifts (January 15, 1996)
---
Helen of Troy summons Xena and asks her to help end the war between the Greeks and the Trojans, that began over her.
---
1x11 The Black Wolf (January 08, 1996)
---
Xena infiltrates a band of rebels led by the Black Wolf and helps them defend themselves against Xerxes the warlord.
---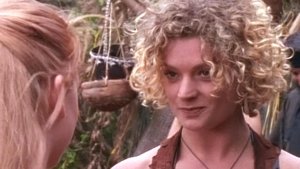 1x10 Hooves & Harlots (November 20, 1995)
---
When Xena and Gabrielle encounter the Amazons, Gabrielle tries to save an Amazon and unwittingly finds herself an Amazon princess.
---
1x09 Death in Chains (November 13, 1995)
---
Xena must free Hade's sister, Celesta, Death Herself, from King Sisyphus who wants to cheat death by holding her hostage, thus prolonging his life.
---
1x08 Prometheus (November 06, 1995)
---
When the gods capture Prometheus, mankind begins to lose the gifts he gave them: fire and the ability to heal themselves. It's up to Xena, Gabrielle, Hercules and Iolaus to try to free Prometheus from his chains but whoever is the one who frees him, may end up dead.
---
1x07 The Titans (October 30, 1995)
---
Gabrielle fools around with an ancient scroll and releases three Titans from centuries of captivity. Once again, Xena must save a village from destruction. Gabrielle also finds time for love.
---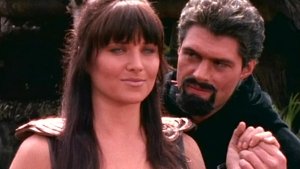 1x06 The Reckoning (October 16, 1995)
---
Xena is mistaken for the killer who attacked and murdered a group of townspeople and is put on trial, causing Ares, the god of war, to be delighted at the success of his plan.
---
1x05 The Path Not Taken (October 02, 1995)
---
In order to stop a war Xena must save a princess that has been taken from her home. The kidnapping could lead to a war. Xena realizes that a weapons dealer is the one that has caused everything. When she tracks the dealer, she meets her old love Marcus, but she is not sure how she feels about him.
---
1x04 Cradle of Hope (September 25, 1995)
---
Xena employs stealthy maneuvers to protect an infant who an oracle claims will one day usurp the King's throne. Meanwhile, Xena must also make sure that Pandora, the granddaughter of the legendary original, is able to reset the lock on her precious box.
---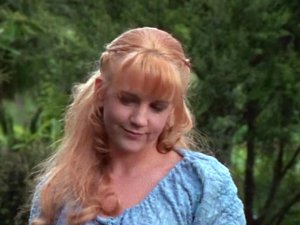 1x03 Dreamworker (September 18, 1995)
---
When Gabrielle is kidnapped by a mystic, Xena enters an altered state of consciousness and must face ghosts from her past in order to rescue her friend.
---
1x02 Chariots of War (September 11, 1995)
---
Xena defends a town against a band of thugs led by a father and son duo, and when she is wounded, Gabrielle is left worrying for the warrior princess.
---
1x01 Sins of the Past (September 04, 1995)
---
Xena battles an evil warlord, a vengeful Cyclops and harsh weather during her journey home to Amphipolis, where she's joined by a young woman named Gabrielle, who's a resourceful young protege.
---