The Simpsons
Season 32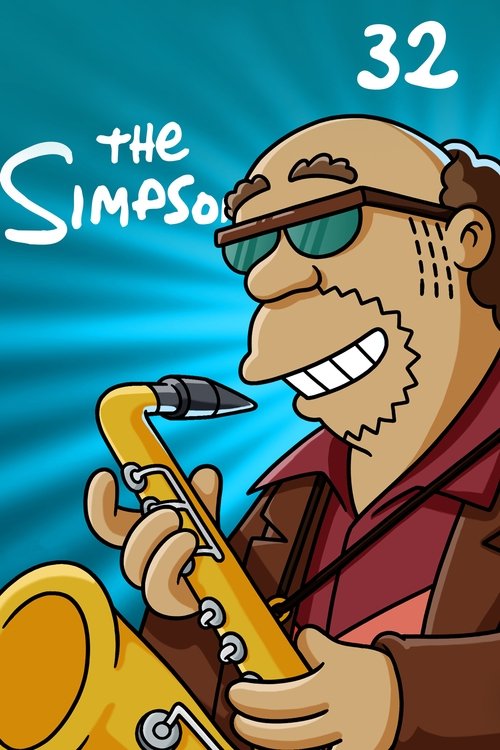 The Simpsons
Season 32
First Air Date: September 27, 2020

| | | |
| --- | --- | --- |
| First Aired on | : | 2020 |
| Episodes | : | 16 episodes |
Episodes
32x16 Manger Things (March 21, 2021)
---
---
32x15 Do PizzaBots Dream of Electric Guitars? (March 07, 2021)
---
---
32x14 Yokel Hero (February 28, 2021)
---
---
32x13 Wad Goals (February 21, 2021)
---
---
32x12 Diary Queen (February 14, 2021)
---
---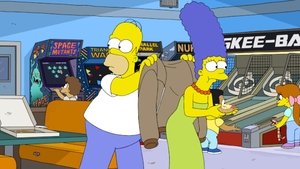 32x11 The Dad Feelings-Limited (January 03, 2021)
---
Comic Book Guy and his wife Kumiko debate about having a baby and we learn about his awesome origin story.
---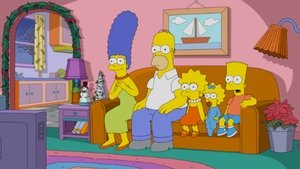 32x10 A Springfield Summer Christmas for Christmas (December 13, 2020)
---
A cable channel films a Christmas movie in Springfield and Skinner falls in love.
---
32x09 Sorry Not Sorry (December 06, 2020)
---
Lisa calls her teacher, Ms. Hoover, a hack and refuses to apologize. Then, she learns Ms. Hoover's private pain.
---
32x08 The Road to Cincinnati (November 29, 2020)
---
Odd couple Skinner and Chalmers embark on an 800-mile car ride to Cincinnati to attend an administrator's convention - but can they reach their destination without killing each other first?
---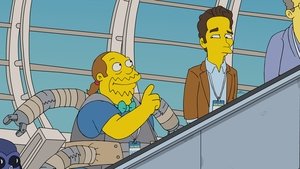 32x07 Three Dreams Denied (November 22, 2020)
---
Bart becomes a voice-over actor; Comic Book Guy is humiliated at Comic-Con; Lisa is set up for a fall.
---
32x06 Podcast News (November 15, 2020)
---
Grampa Simpson is accused of a crime; Kent Brockman questions his career.
---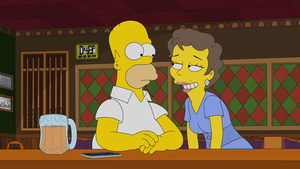 32x05 The 7 Beer Itch (November 08, 2020)
---
Homer is tempted by a British femme fatale while Marge and the kids are on a seaside vacation.
---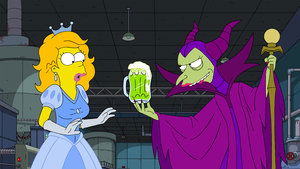 32x04 Treehouse of Horror XXXI (November 01, 2020)
---
The 31st annual Simpsons Halloween special includes a frightening look at the 2020 election, parodies of Toy Story and Spider-Man: Into the Spider-Verse and a 9th birthday Lisa just can't get over.
---
32x03 Now Museum, Now You Don't (October 11, 2020)
---
Lisa stays home from school to explore the wonders of Western art. She appears as Lisanardo, while Bart takes the shape of a French impressionist, Homer and Marge as Diego Rivera and Frida Kahlo, and Maggie as a warrior Cupid.
---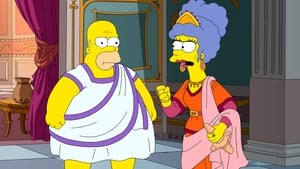 32x02 I, Carumbus (October 04, 2020)
---
At a museum exhibit of Ancient Rome, Marge and Homer get into an argument about Homer's lack of ambition. They then imagine a Roman version of what would happen if Homer was more career-driven.
---
32x01 Undercover Burns (September 27, 2020)
---
Mr. Burns goes undercover as "Fred" at the nuclear power plant and becomes friends with Homer and the gang. Burns implements all sorts of amenities to improve his employees' lives, but a jealous Smithers plots to bring the old, bitter Burns back and destroy Fred.
---