The Simpsons
Season 1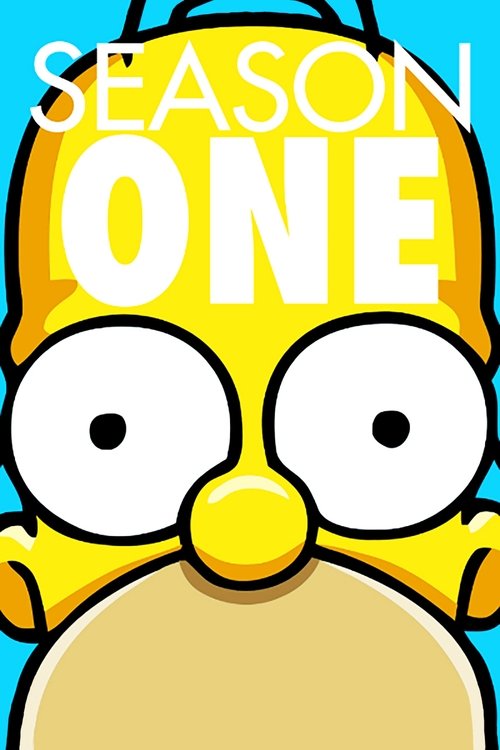 The Simpsons
Season 1
First Air Date: December 16, 1989

| | | |
| --- | --- | --- |
| First Aired on | : | 1989 |
| Episodes | : | 13 episodes |
Episodes
1x13 Some Enchanted Evening (May 12, 1990)
---
While Homer takes Marge out for a night on the town, the kids spot their babysitter on America's Most Armed and Dangerous.
---
1x12 Krusty Gets Busted (April 28, 1990)
---
Krusty the Clown gets busted for robbing the Kwik-E-Mart, with Homer as an eyewitness. Convinced that their idol was wrongly accused, Bart and Lisa investigate the crime.
---
1x11 The Crepes of Wrath (April 14, 1990)
---
Bart is sent as a foreign exchange student to France, where he is enslaved by corrupt winemakers. Meanwhile, the Simpson family hosts an Albanian student who takes a surprising interest in the workings of the nuclear power plant.
---
1x10 Homer's Night Out (March 24, 1990)
---
Bart puts his new spy camera to use when Homer gets rowdy at a bachelor party, and the incriminating photo gets distributed all over town.
---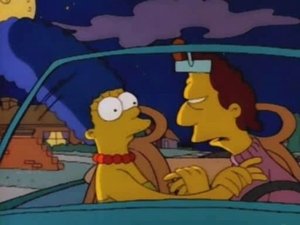 1x09 Life on the Fast Lane (March 17, 1990)
---
Homer gives Marge a bowling ball for her birthday, and his self-serving gift backfires: she starts taking lessons from a suave French bowling instructor. When the lessons take a romantic turn, Marge faces temptation.
---
1x08 The Telltale Head (February 24, 1990)
---
Bart tries to impress the school bullies by stealing the head of the Jebediah Springfield statue in the town square, but everyone is outraged by his act of vandalism.
---
1x07 The Call of the Simpsons (February 17, 1990)
---
Homer buys an RV and the family takes off on an ill-fated camping trip.
---
1x06 Moaning Lisa (February 10, 1990)
---
When Lisa get a bad case of the blues, jazz musician Bleeding Gums Murphy teaches her how to express her feelings through music.
---
1x05 Bart the General (February 04, 1990)
---
Fed up with Nelson's bullying, the kids from Springfield Elementary decide to teach him a lesson. With advice from Grandpa, Bart leads them into battle.
---
1x04 There's No Disgrace Like Home (January 27, 1990)
---
After an embarrassing experience at the company picnic, Homer pawns the TV and uses the proceeds to take the family to therapy sessions.
---
1x03 Homer's Odyssey (January 20, 1990)
---
Homer is fired for nearly causing a meltdown at the nuclear plant. When he finds a new calling as a public safety advocate, he finds himself facing off against Mr. Burns.
---
1x02 Bart the Genius (January 13, 1990)
---
After switching IQ tests with Martin, Bart is mistaken for a child genius. When he's enrolled in a school for gifted students, a series of embarrassments and mishaps makes him long for his old life.
---
1x01 Simpsons Roasting on an Open Fire (December 16, 1989)
---
When his Christmas bonus is cancelled, Homer becomes a department-store Santa--and then bets his meager earnings at the track. When all seems lost, Homer and Bart save Christmas by adopting the losing greyhound, Santa's Little Helper.
---