Top Gear
Series 22
Top Gear
Series 22
First Air Date: January 25, 2015

| | | |
| --- | --- | --- |
| First Aired on | : | 2015 |
| Episodes | : | 8 episodes |
Want to see ?
Trailer: LEGO Top Gear | BBC
Episodes
22x08 Episode 8 (June 28, 2015)
---
A special 75-minute episode featuring the last two recorded segments from Series 22. In the first, Jeremy, Richard and James immerse themselves in the lifestyle of the traditional classic car enthusiast. In the second segment, Clarkson, Hammond and May try to become lifestyle leisure enthusiasts with the help of some incredibly cheap lifestyle leisure vehicles.
---
22x07 Episode 7 (March 08, 2015)
---
James May straps into a highly tuned hatchback as he competes in a world rallycross race, with Top Gear USA host and professional driver Tanner Foust teaming up with him. Jeremy Clarkson puts the latest Jaguar F-type and Eagle's modernised E-type the Low Drag GT through their paces, while Richard Hammond is in Spain to test the new version of the Mazda MX-5. Plus, X-Men: First Class star Nicholas Hoult takes to the track in the Reasonable Priced Car.
---
22x06 Episode 6 (March 01, 2015)
---
Richard Hammond goes to a mountain in Canada to test a watch. Jeremy Clarkson and James May will try to save him in two American cars. Jeremy Clarkson tests the new car from Lexus.
---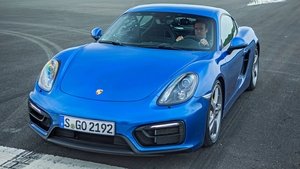 22x05 Episode 5 (February 22, 2015)
---
James and Jeremy dive in the history of Peugeot, Richard compares the new Porsche cayman GTS vs new Corvette. And the new 950-horsepower LaFerrari hyper-car hybrid, Singer Olly Murs is the star in the reasonably priced car.
---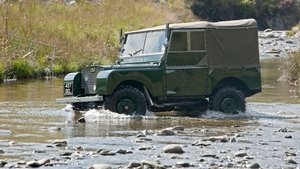 22x04 Episode 4 (February 15, 2015)
---
Jeremy drives the BMW I8, the Rural Simpleton is in a land-rover tribute and May is, well, just May.
---
22x03 Episode 3 (February 08, 2015)
---
The boys attempt to improve emergency response times by creating their own ambulances. Daniel Ricciardo is a star in a reasonably priced car.
---
22x02 Episode 2 (February 01, 2015)
---
The boys embark on a trip across Australia's Northern Territory in a BMW M6 Gran Coupe, a Bentley Continental GT v8 and a Nissan GT-R. Kiefer Sutherland is the star in the Reasonably Priced Car.
---
22x01 Episode 1 (January 25, 2015)
---
Jeremy drives a hover van, James a car, Richard goes by bike and The Stig uses public transport in a race through St Petersburg. Ed Sheeran is the guest and Richard tests the new Lamborghini Huracan.
---