Top Gear
Series 14
Top Gear
Series 14
First Air Date: November 16, 2009

| | | |
| --- | --- | --- |
| First Aired on | : | 2009 |
| Episodes | : | 7 episodes |
Top Gear returned for a 14th series, aired on BBC Two and BBC HD, on 15 November 2009, with the usual presenting team of Jeremy Clarkson, Richard Hammond, James May and The Stig. The series contained 7 episodes. Episode 1 featured the team being sent to find the Transfăgărăşan road in Romania with Jeremy in an Aston Martin DBS Volante, Richard in a Ferrari California and James in a Lamborghini Gallardo LP560-4 Spyder. Episode 2 featured Jeremy, Richard and James attempting to build an electric car better than a G-Wiz. Episode 3 featured a road trip between James May in a caravan airship and Richard Hammond in a Lamborghini Balboni. Episode 4 featured a road test of Renault Twingo RS 133, before being driven off the docks in Belfast. Episode 5 featured Jeremy, James and Richard taking over an art gallery in Middlesbrough and filling it with motoring-related works, in attempt to prove "cars can be art too". In the style of their trips to Vietnam, Botswana, the North Pole and the United States, Episode 6 was a 75-minute special from Bolivia. Episode 7 featured Jeremy's worldwide review of the BMW X6, including visits to Hong Kong, Spain, Barbados and Australia. The series was followed by four "Best Of Top Gear" specials, charting the best moments from Series 13 and 14.
Episodes
14x07 Most Expensive Road Tests (January 04, 2010)
---
Jeremy Clarkson makes a film about the BMW X6 and ends up conducting one of the most expensive road tests in Top Gear history. James May drives the new Vauxhall Insignia VXR, accompanied by Margaret Calvert, the designer of Britain's road signs and Richard Hammond tests the 340,000 pound Lexus supercar on the Top Gear track. The star in a Reasonably Priced Car is blues musician Seasick Steve.
---
14x06 Bolivia Special (December 28, 2009)
---
Jeremy, Richard and James are dropped deep in the Bolivian rainforest armed only with three shabby 4x4s which they bought untested over the internet from local small ads for a maximum of 3500 pounds each. They attempt to drive them from the heart of Bolivia to the coast of Chile, encountering local drug lords, the debilitating effects of high altitude and the terrifying sheer drops of the infamous Death Road along the way.
---
14x05 More Popular Than Traditional Art (December 21, 2009)
---
Jeremy Clarkson, Richard Hammond and James May attempt to prove that cars can be art by taking over an entire modern art gallery in Middlesbrough and filling it with motoring-related works, including some remarkable creations of their own. In their quest to prove that cars can be more popular than traditional art, the presenters set themselves the challenge of attracting more visitors to their exhibition than will visit a more traditional gallery over the same period, a task that forces them to engage in some unusual promotional activities. Also on the show, Jeremy is on the test track in a new British supercar, the sensationally fast and sensationally expensive Noble M600.
---
14x04 High-Performance Off-Roaders (December 07, 2009)
---
Jeremy puts the Renault Sport Twingo 133 through a stringent examination in Belfast with a helping hand from actor Ross Kemp. Richard samples the delights of airport vehicle racing, Guy Ritchie is the Star in a Reasonably Priced Car, and there is also a group test of the latest high-performance off-roaders from BMW, Audi and Range Rover.
---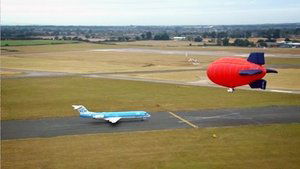 14x03 The Greatest Number of Great Cars (November 30, 2009)
---
This week, the boys try to identify which car manufacturer has made the greatest number of great cars. A decision which will surely be reached, with much arguing and shouting. James takes a caravan to a camp site, but chooses not to clog up the roads for proper motorists whilst doing so and Jeremy drives a replica of a classic rally car on the track. Chris Evans is the Star in a Reasonably Priced Car.
---
14x02 Electric Ambitious (November 23, 2009)
---
The boys' propensity to be ambitious but rubbish, means the possibility of electrocution looms large this week, as Jeremy, James and Richard attempt to build their own electric car. On the track, the American Corvette ZR1 tries its best to compete with the German Audi R8 V10. Michael Sheen is this week's Star in a Reasonably Priced Car.
---
14x01 Grand Tour of Romania (November 16, 2009)
---
Jeremy, Richard and James take an Aston DBS Volante, a Ferrari California, and a Lamborghini Gallardo Spyder to Romania in search of an obscure stretch of tarmac that some hardcore drivers claim is nothing less than the greatest road in the world. James compares two powerful limos, the BMW 760i and Mercedes S63 AMG. The star in a reasonably priced car is Eric Bana.
---