Brotherly Love
Season 1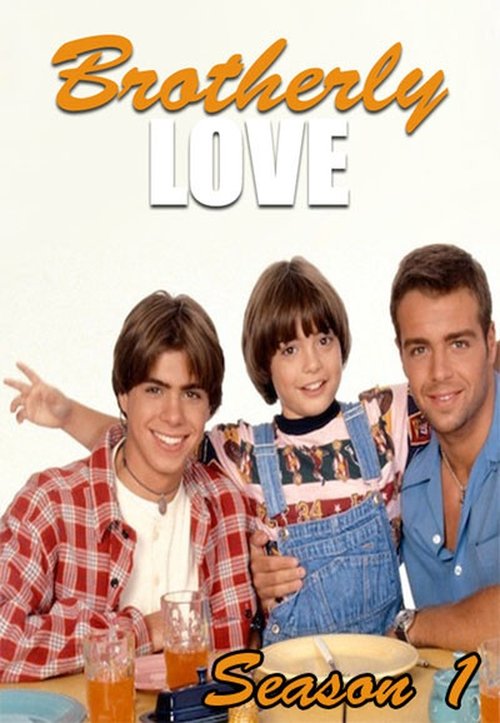 Brotherly Love
Season 1
First Air Date: September 16, 1995

| | | |
| --- | --- | --- |
| First Aired on | : | 1995 |
| Episodes | : | 16 episodes |
Episodes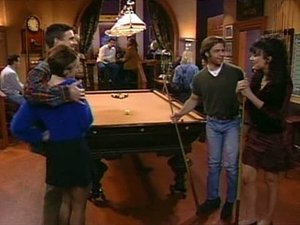 1x16 Double Date (April 01, 1996)
---
Dissatisfied with their respective dates, Joe and Lou introduce the two on a double date -- and wait for nature to take its course.
---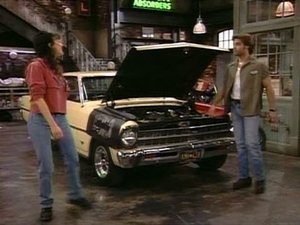 1x15 Bride and Prejudice (March 25, 1996)
---
Lou weighs a heavy decision after accepting an engagement ring from her boyfriend; Matt's sarcastic new friends rib Lloyd.
---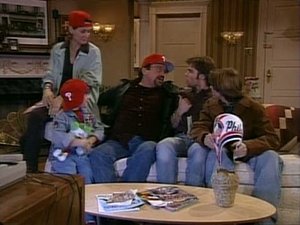 1x14 Big Brotherly Love (March 18, 1996)
---
The younger Roman brothers consider their Designated Dad Jack a delightful companion, but to Joe he's an interloper in the family.
---
1x13 Remember (March 11, 1996)
---
Matt wants to play Philadelphia's Lucky Burger clown -- for the money; Joey wants to join the motorcycle-racing circuit and follow in his father's footsteps, which worries Claire.
---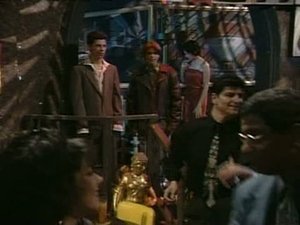 1x12 Once Around the Block (March 04, 1996)
---
Matt hopes to shed his boring image by catching the action at a salsa dance club, where his mom and Lou suddenly show up; and so do Joe and Andy, who swing by in a Batmobile-style cruiser.
---
1x11 A Roman Holiday (December 18, 1995)
---
Christmas morning promises to be a big disappointment for Andy, who entrusted Lloyd to relay his gift wish to Santa -- but now wonders if his brother really delivered it.
---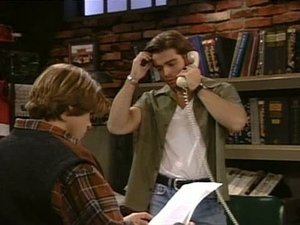 1x10 Outbreak! (November 19, 1995)
---
Joe makes an executive decision to expand Roman Customizing by signing a new account -- one that Claire had turned down before she and others in the house came down with chicken pox.
---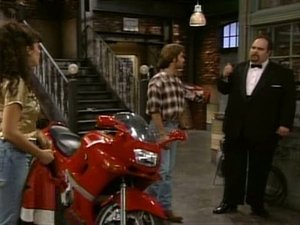 1x09 Bait and Switch (November 12, 1995)
---
A conspiratorial Lloyd locks up Joe and Lou in the storeroom on a day that Lou has arranged a blind date and Joe has promised to aid Matt in a date with destiny -- a fight with a school bully.
---
1x08 Witchcraft (October 30, 1995)
---
A fortuneteller gives Joe a Halloween scare, as does Andy's ""disappearance""; Claire goes solo to a party; and Matt endures the taunts of college-age trick-or-treaters. All this goes on while Lloyd watches the ""scariest movie ever made"": The Sound of Music.
---
1x07 The Sleepover Show (October 29, 1995)
---
An old girlfriend from high school visits Joe and he invites to spend the night. Matt accidentally sees the girl get out of the shower, causing Claire to tell Joe he is setting a bad example for the younger boys. Andy, meanwhile, can't face telling Claire that he isn't ready to go to a sleepover birthday party at a neighbor's house and winds up sneaking downstairs to Joe's room to avoid his mother, ending up spending the evening with Joe's girlfriend instead.
---
1x06 The Comic Con (October 25, 1995)
---
Lies and deceptions multiply ""like tribbles"" when Lloyd meets a potential sweetheart on the Internet, and Matt tries to hid a blemish in anticipation of a first date.
---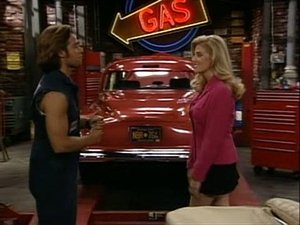 1x05 Uptown Girl (October 08, 1995)
---
Taking Joe's advice nets Andy a new friend, but leaves Matt uncool at school; and Joe is anything but cool when he shirks his responsibilities for a free-spirited woman of independent means.
---
1x04 A Midsummer's Nightmare (October 01, 1995)
---
Joe's merciless teasing destroys Matt's confidence for his role in "A Midsummer Night's Dream" -- as a sprite. Joe could use a confidence-builder himself after agreeing to a nude-modeling gig for Lou's art class.
---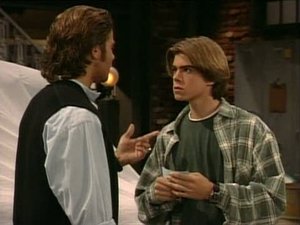 1x03 The Liberty Bell Show (September 24, 1995)
---
Matt and Joe get into a heated debate over which of them should date Matt's forensics teacher after a field trip, Andy blames himself for the crack in the Liberty Bell.
---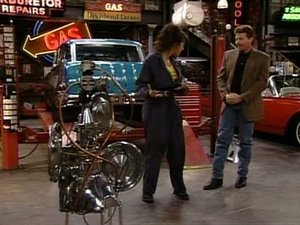 1x02 Such A Bargain (September 17, 1995)
---
Matt goes overboard trying to impress a girl; Joe warns Lou about an art dealer with connections who has convinced her he's interested in her junk sculpture.
---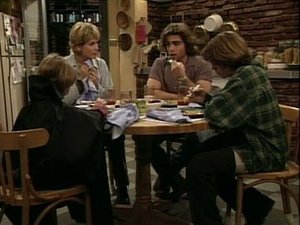 1x01 Pilot (September 16, 1995)
---
Matt and Andy mix like oil and water with Joe, who means to collect his share of their late father's garage.
---