Mr. Bean
Specials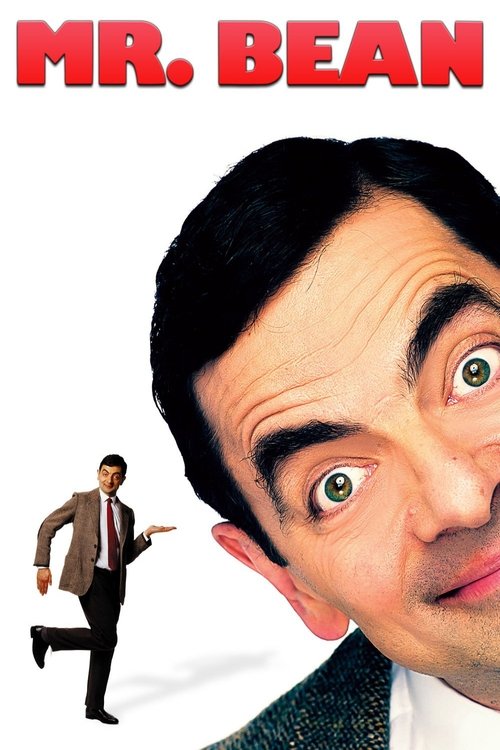 Mr. Bean
Specials
First Air Date: November 05, 1990

| | | |
| --- | --- | --- |
| First Aired on | : | 1990 |
| Episodes | : | 14 episodes |
Episodes
0x14 Happy Birthday Mr Bean (January 10, 2021)
---
How the sitcom character - who featured in just 14 original episodes - has gone on to become a global superstar with an animated series and two top-grossing feature films. Rowan Atkinson's alter-ego has become an online phenomenon, with more than 110 million online fans and growing. This documentary features classic clips and interviews with Richard Curtis, Tony Robinson and Angus Deayton.
---
0x13 Mr. Bean at the Olympic (July 27, 2012)
---
Atkinson reprised his character for a live performance as part of the London 2012 Summer Olympics opening ceremony. In the scene, Mr. Bean works within the London Symphony Orchestra in its performance of "Chariots of Fire", conducted by Simon Rattle.
---
0x12 Mr. Bean Drives His Car Again (September 05, 2015)
---
To celebrate Mr. Beans 25th anniversary Rowan Atkinson, drives around through the parks and landmarks of London in Mr Bean's Iconic Car.
---
0x11 Picture of You (March 19, 2015)
---
Boyzone ft. Mr. Bean
---
0x10 Funeral (March 13, 2015)
---
Mr. Bean returned in a sketch for Comic Relief to celebrate his 25th anniversary. In the sketch, older Bean attends a funeral where he causes mayhem when he starts imitating what everyone is doing, only doing it at a greater and weirder level; including trying to grief, smothering a woman with too much comfort, and even taking a selfie next to the coffin. When he imitates a girl hugging the coffin, he accidentally knocks it down but manages to fix it a little (with some help). When the funeral starts, he then learns that he's at the wrong one and leaves quickly to attend the one he is meant to go to, but when arriving there he discovers that he left his packet of sweets on the coffin of the other funeral and returns to collect them. This sketch guest starred Ben Miller and Rebecca Front.
---
0x09 Mr. Bean's Wedding (March 16, 2007)
---
Mr. Bean causes havoc at a wedding by repeating the vows after the priest instead of the groom, resulting in a fight, the bride being struck, and by his alarm clock sounding during the ceremony. This was specially made in 2007 for the The Big One Comic Relief telethon.
---
0x08 The Story of Mr. Bean (July 31, 1997)
---
A little documentary which simply chronicles the story behind the television series "Mr. Bean" (1989) and the film Bean (1997), released that year. It tells the story of Rowan Atkinson and shows clips of him as a child, as well as shows skits from "Not the Nine O'Clock News" (1979) and "Black Adder, The" (1983) and, of course, sketches from the Mr. Bean series and clips from the film.
---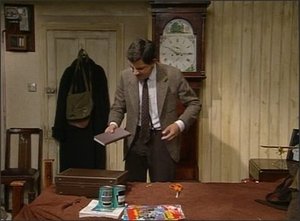 0x07 The Best Bits of Mr. Bean (December 15, 1995)
---
Mr. Bean and Teddy venture into the attic to look for an umbrella and uncover items from past experiences, like the time Mr. Bean had to dress himself on the way to the dentist, or the time he fell asleep in church or when the Christmas turkey wound up on his head and even the time a tank crushed his Mini.
---
0x06 Torvill and Bean (March 17, 1995)
---
In the comedy sketch "Torvill and Bean" -- a play on Torvill and Dean, a famous figure-skating team -- the luckless Mr. Bean wreaks his usual havoc when he attends a performance of "Show on Ice."
---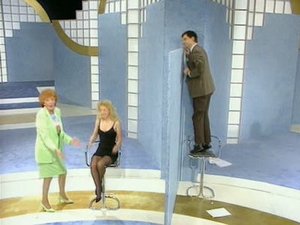 0x05 Blind Date (March 12, 1993)
---
In this episode Mr. Bean. Atkinson's contribution was an 18-minute spoof of the popular series Blind Date, the British equivalent of The Love Connection. Posing as an eligible bachelor, Mr. Bean answered the questions posed by potential dates with utter -- and ridiculous -- honesty, then made a shambles of a romantic night on the town.
---
0x04 I Want To Be Elected (April 17, 1992)
---
Mr. Bean stands for parliament in general elections as the single member of "The Bean Party". The sketch makes fun of the ruthless campaigning used by some activists, as Bean forces his way into peoples' homes or buys their votes by offering them money and a television, sticks his poster on a coffin that is being taken to a waiting hearse and after being spotted by a press photographer gives a lollipop to a random child then forcibly takes it back after the photographer departs, and finally replaces the ballot box with the one brought by himself, full of votes for him only. In the background a band called 'Smear Campaign' (with Bruce Dickinson on vocals) plays an Alice Cooper cover "(I want to be) Elected".
---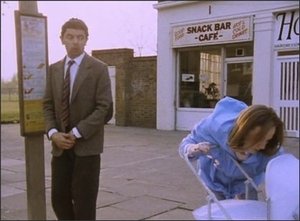 0x03 The Bus Stop (November 15, 1991)
---
Having already missed one bus, Mr. Bean is bound and determined to catch the next one, no matter who suffers in the process
---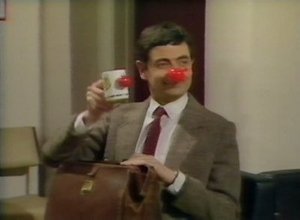 0x02 Mr. Bean's Red Nose Day (March 15, 1991)
---
Nicknamed "Red Nose Day," this yearly special has drawn upon the comic talents of Britain's best farceurs, all donating their talents for the cause. The March 15, 1991, edition of Comic Relief featured, among many others, Rowan Atkinson, repeating his familiar characterization of the clueless, disastrously clumsy Mr. Bean. Atkinson's contribution, the six-minute skit "Mr. Bean's Red Nose Day," has unfortunately not yet been reissued to home video.
---
0x01 The Library (November 05, 1990)
---
Mr. Bean visits a rare book library (possibly the British Library), where he reads a rare tome that must be handled with gloves. Soon after he uses a pencil and a crayon to copy a page of the book by shading on a piece of tracing paper, he sneezes, and the tracing paper slips away. He doesn't notice this, and continues to use a crayon for shading, but on the book instead of the tracing paper. When he notices this, he attempts to remove the crayon marks — first by erasing, and then by using correction fluid, but eventually ends up tearing out the pages he has defiled. To neaten up the stubs of the pages he has torn out, he uses a boxcutter knife, but doesn't notice that while doing so, he cuts other pages. His final solution is to swap his book with that of someone else at his table; this plan is working - Bean leaves, and the librarian discovers that the book the other visitor has is damaged - but then Bean returns to retrieve his Dennis the Menace and Gnasher bookmark from his original book and is subsequently caught red-handed.
---