Finding Your Roots
Season 6
Finding Your Roots
Season 6
First Air Date: October 08, 2019

| | | |
| --- | --- | --- |
| First Aired on | : | 2019 |
| Episodes | : | 16 episodes |
Episodes
6x16 Coming to America (January 12, 2021)
---
Guests: Nancy Pelosi, Norah O'Donnell, Zac Posen. Henry Louis Gates, Jr. helps Congresswoman Nancy Pelosi, news anchor Norah O'Donnell and fashion designer Zac Posen explore their immigrant roots, retracing the journeys of their ancestors who arrived in the United States with little more than a dream--and revealing why that dream is still so inspiring today.
---
6x15 Breaking Silences (January 05, 2021)
---
Guests: Gayle King, Jordan Peele, Issa Rae. Henry Louis Gates, Jr. explores the family secrets of journalist Gayle King, film director Jordan Peele, and comedian Issa Rae, introducing them to ancestors who raise profound questions about the shape and meaning of their family trees.
---
6x14 Flight (November 17, 2020)
---
Guests: Lupita Nyong'o, Lidia Bastianich, Scarlett Johansson. Henry Louis Gates, Jr. meets actors Scarlett Johansson and Lupita Nyong'o, and chef Lidia Bastianich — three women whose families crisscrossed the globe to escape oppression and find opportunity, leaving them with questions about their relatives who stayed behind. (Lupita Nyong'o originally appeared in S04E07. Lidia Bastianich originally appeared is S03E09. Scarlett Johansson originally appeared in S04E05.)
---
6x13 War Stories (November 10, 2020)
---
Guests: Kehinde Wiley, Julianne Moore, Bill Hader. Henry Louis Gates, Jr. explores the roots of actor Julianne Moore, comedian Bill Hader, and painter Kehinde Wiley, revealing how their ancestors' military service left an indelible mark both on their families and on their country. (S03E06 was also titled "War Stories." Kehinde Wiley originally appeared in S05E09. Julianne Moore originally appeared in S03E06. Bill Hader originally appeared in S03E04.)
---
6x12 DNA Mysteries (October 20, 2020)
---
Guests: Téa Leoni, Joe Madison. Henry Louis Gates, Jr. uses DNA detective work to solve mysteries in the family trees of actor Téa Leoni, and radio host Joe Madison, introducing each of them to parents and grandparents whose names they've never heard before. (Téa Leoni originally appeared in S04E08. Joe Madison originally appeared in S05E10.)
---
6x11 Fashion's Roots (October 13, 2020)
---
Guests: Diane von Furstenberg, Narciso Rodriguez, RuPaul. Henry Louis Gates, Jr. steps into the world of fashion and meets three icons of style — Diane Von Furstenberg, Narciso Rodriguez, and RuPaul Charles — introducing ancestors who were just as audacious as they are.
---
6x10 Criminal Kind (February 25, 2020)
---
The family histories of Laura Linney, Lisa Ling and Soledad O'Brien reveal tricksters, scoundrels and criminals.
---
6x09 Italian Roots (February 18, 2020)
---
Marisa Tomei, Jimmy Kimmel and John Turturro learn about the sacrifices their ancestors made to bring their families from Italy to America.
---
6x08 Slave Trade (February 11, 2020)
---
Questlove, S. Epatha Merkerson and Ava DuVernay explore the unexpected places where their ancestors were scattered by slavery.
---
6x07 Science Pioneers (February 04, 2020)
---
Tracing the family histories of scientists Harold Varmus, Francis Collins and Shirley Ann Jackson.
---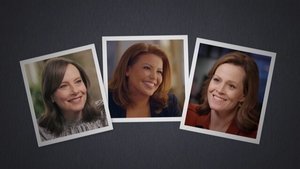 6x06 Secrets & Lies (January 28, 2020)
---
Sigourney Weaver, Justina Machado and Amy Ryan explore their ancestry.
---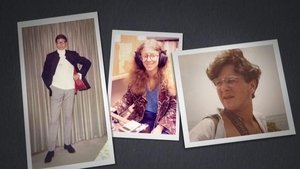 6x05 Beyond the Pale (January 21, 2020)
---
Exploring the Jewish heritages of actor Jeff Goldblum, radio host Terry Gross and comic Marc Maron.
---
6x04 This Land is My Land (January 14, 2020)
---
The unexpected family trees of Queen Latifah and Jeffrey Wright challenge preconceptions about America's past.
---
6x03 Homecomings (January 07, 2020)
---
Sterling K. Brown, Jon Batiste and Sasheer Zamata learn about the unexpected places their ancestors called home.
---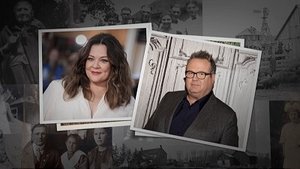 6x02 Off the Farm (October 15, 2019)
---
Actors Melissa McCarthy and Eric Stonestreet retrace their ancestral journeys.
---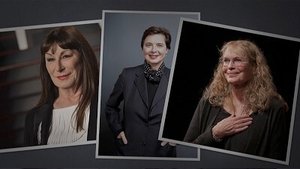 6x01 Hollywood Royalty (October 08, 2019)
---
Actresses Isabella Rossellini, Anjelica Huston and Mia Farrow explore their family histories, generations beyond their cinematic forebears.
---