Last of the Summer Wine
Season 30
Last of the Summer Wine
Season 30
First Air Date: April 19, 2009

| | | |
| --- | --- | --- |
| First Aired on | : | 2009 |
| Episodes | : | 10 episodes |
Last of the Summer Wine's thirtieth series originally aired 19 April 2009. All eleven episodes in series thirty were thirty minutes in length. A New Years Special aired on 31 December 2008. All of the episodes were written by Roy Clarke and directed by Alan J. W. Bell. This series is notable for forming a new trio composed of Alvin, Entwistle and Hobbo, who was introduced in the New Years Special. Peter Sallis and Frank Thornton are now demoted to secondary characters, filmed only in studio scenes due to the cost of insurance for the actors at their age on location.
Episodes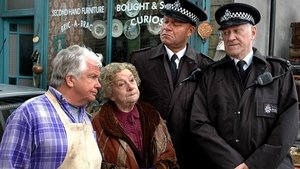 30x10 Goodnight Sweet Ferret (June 21, 2009)
---
When word goes around town that Old Heptonstall is looking for volunteers, Hobbo and his army of volunteers, namely Alvin and Entwistle, go and visit him without a second thought.
---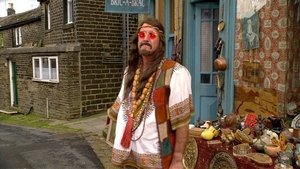 30x09 Variations on a Theme of Father's Day (June 14, 2009)
---
In order that Hobbo can find out more about Nelly, his supposed mother, he has Howard eavesdrop on her when she is visiting Pearl.
---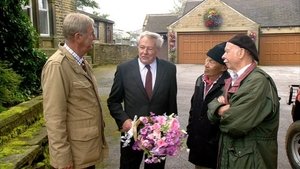 30x08 In Which Romance Springs a Leak (June 07, 2009)
---
Toby is beginning to realise that the benefits of going back to his ex-wife far outweigh the advantages of living alone in a sparsely furnished house with no-one to cook or clean for him.
---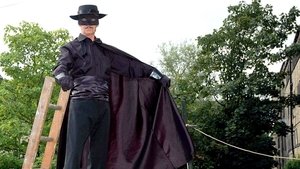 30x07 Will Randolph Make a Good Impression? (May 31, 2009)
---
Hobbo turns up at the river wall with Randolph, who he hopes will bring romance into Stella's life. Randolph seems to lack any of the requirements of a potential suitor, and is limp and unattractive, especially after Hobbo drops him in the river.
---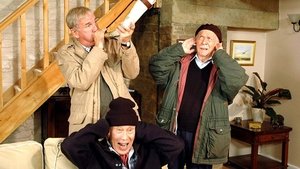 30x06 Will Stella Find True Love with Norris Fairburn? (May 24, 2009)
---
When Clegg and Truly tell Hobbo that local serial groom Norris Fairburn is free again, he decides that Norris would be an ideal husband for Stella.
---
30x05 Nobody Messes with Tony the Throat (May 17, 2009)
---
Howard is deeply concerned when Pearl starts going out every day with Nelly, and she will not say where. Hobbo comes to his aid, and heads a surveillance party to follow Pearl and Nelly. When the women go into a Hell's Angels club, they decide not to be hasty, and confront them later.
---
30x04 Who's That Looking Sideways at Nelly? (May 10, 2009)
---
Hobbo is ready for any dangerous situation - and going round telling everyone that Nelly is his mother is one. Another danger arises when he demonstrates his gift of diguise, and finds himself the new recipient of Marina's affections.
---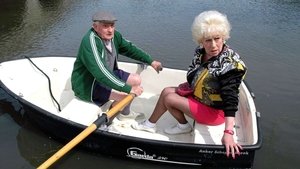 30x03 Will Howard Cross the Atlantic Single-Handed? (May 03, 2009)
---
Hobbo is still having trouble getting Nelly to admit that she is his natural birth mother. To get the proof he needs, he fits Howard up with an eavesdropping wire to pick up Nelly talking to Pearl.
---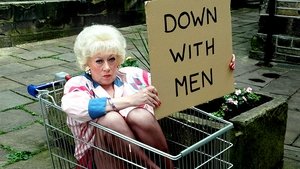 30x02 The Mother of All Mistakes - Or Is It? (April 26, 2009)
---
Adopted as a baby, former milkman and undercover secret agent Hobbo is determined to trace his natural mother.
---
30x01 Some Adventures of the Inventor of the Mother Stitch (April 19, 2009)
---
Hobbo tries to find a friend for Morton and Barry is depressed when Toby moves next door.
---