Last of the Summer Wine
Season 29
Last of the Summer Wine
Season 29
First Air Date: June 22, 2008

| | | |
| --- | --- | --- |
| First Aired on | : | 2008 |
| Episodes | : | 11 episodes |
The Last of the Summer Wine's twenty-ninth series aired on BBC One from 22 June to 31 August 2008. All of the episodes were written by Roy Clarke and produced and directed by Alan J. W. Bell.
Episodes
29x11 Get Out Of That Then (August 31, 2008)
---
Lenny, heavily-chained, is determined that he has a showbusiness future as an escapologist. Sidekick Cliff is not as enthusiastic.
---
29x10 It's Never Ten Years (August 24, 2008)
---
Clegg and Truly reminisce fondly about their old friend Compo, who suffered at the hands of Nora Batty - and them.
---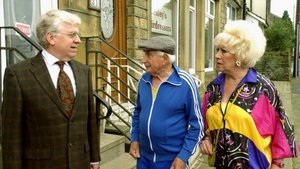 29x09 Of Passion and Pizza (August 17, 2008)
---
Mervyn is deeply in love with 'Her' at the pizza take-away, but lacking the courage to tell her himself, he unfortunately makes the terrible mistake of letting Entwistle and Alvin try to bring them together.
---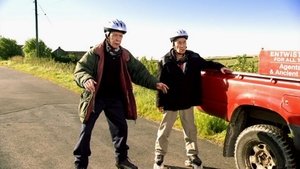 29x08 The Mischievous Tinkle in Howard's Eyes (August 10, 2008)
---
Howard attempts to contact other nature lovers but finds out there are better ways than the mobile phone to do so.
---
29x07 In Which Romance Isn't Dead - Just Incompetent (August 03, 2008)
---
Barry decides to help his lonely neighbour find a girlfriend.
---
29x06 Eva's Back in Town (July 27, 2008)
---
Eva, who happens to be a woman from Alvin's past, finds a way to make Howard's life even more complicated.
---
29x05 All That Glitters is Not Elvis (July 20, 2008)
---
After witnessing Lance trying to convince his wife that Elvis does truly indeed still live, Alvin and Entwistle conceive a plan to make The King appear.
---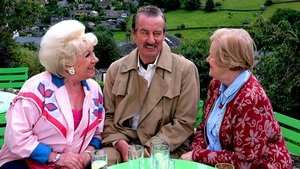 29x04 Is Jeremy Quite Safe? (July 13, 2008)
---
Howard becomes jealous when Marina and Miss Davenport become enamored with Jeremy, a man who claims to be an international jewel thief. When Tom discovers a safe in Aunty Wainwright's store which she can't remember the combination to, Howard puts Jeremy to the test by enlisting him to crack the safe.
---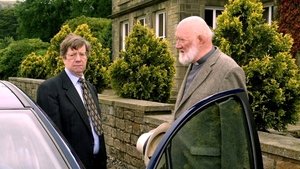 29x03 A Short Introduction to Cooper's Rules (July 06, 2008)
---
Policemen Cooper and Walsh are looking to have a quiet day out, but while trying to avoid everyones problems they end up kidnapping a vicar, believing its the best think for him.
---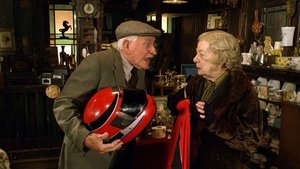 29x02 Will the Genuine Racer Please Stand Up? (June 29, 2008)
---
Howard disguises himself like a racer to escape Pearl's watchful eye but discovers disguises have effects he didn't bargain for when Aunty Wainwright mistakes him for Tom.
---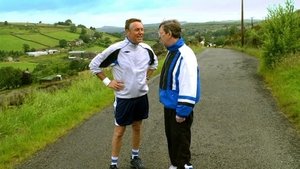 29x01 Enter the Finger (June 22, 2008)
---
Barry is tired of being outperformed in fitness by his physically fit neighbour, so his friends decide to help him out.
---