Dexter's Laboratory
Specials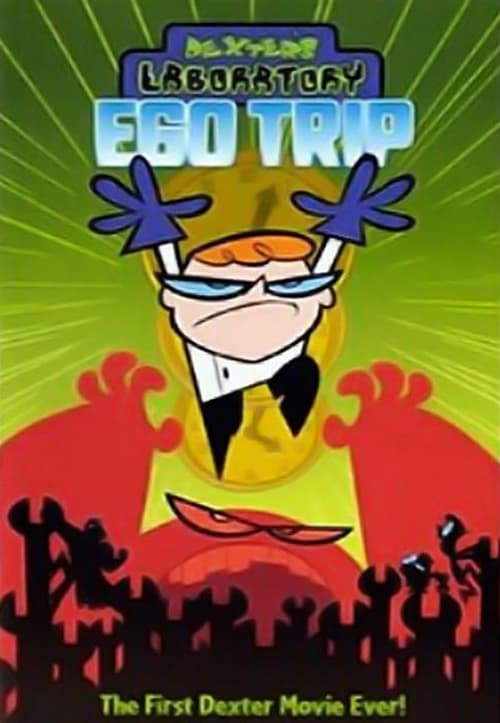 Dexter's Laboratory
Specials
First Air Date: February 26, 1995

| | | |
| --- | --- | --- |
| First Aired on | : | 1995 |
| Episodes | : | 9 episodes |
Episodes
0x09 Back To The Lab (Music video) (August 16, 2002)
---
Basically a Rap song on how Dexter always goes back to his lab to do everythin'.
---
0x08 Secret Formula (Music Video) (August 23, 2002)
---
Just another Rap song...
---
0x07 What's His Name? (Music Video) (June 30, 2000)
---
---
0x06 Ego Trip (December 10, 1999)
---
When Dexter is attacked by Robots hunting "The one who saved the future", he becomes fascinated by the possibility of what he will be in several years time, taking the Time Machine. Dexter arrives in the future where he finds many things have changed...and that his greatest invention holds the key to total tranquility around the world, but in the hands of evil, also holds the key to total domination of the world
---
0x05 Rude Removal (July 12, 1998)
---
"Rude Removal" is an episode segment of the animated television series Dexter's Laboratory. The episode was produced during the original run of Dexter's Lab, but Cartoon Network refused to let it air due to the characters swearing, even though the swear words were censored. Adult Swim acquired the episode and uploaded it on YouTube and Adult Swim Video on January 22, 2013, but it was removed shortly afterwards. After being uploaded on YouTube, it gained over 500,000 views within 24 hours. Before its official premiere, the episode was screened during certain animation festivals. The title card for "Rude Removal" shows Dee Dee gesturing with her middle finger as well as Dexter mooning towards the audience. In the short, Dexter and Dee Dee are accidentally split into rude and polite clones of themselves. Thirteen words are censored, twelve spoken by rude Dee Dee and rude Dexter, and one uttered by normal Dexter at the end of the episode.
---
0x04 Dimwit Dexter (March 25, 1996)
---
After working himself to hard, Dexter's brain snaps and he turns into, well, a dimwit. Dee Dee seizes the chance and has the now mind dead Dexter do some crazy things for the neighborhood to see. (Note: This episode was originally called "Dumb Like Dee Dee")
---
0x03 Old Man Dexter (March 24, 1996)
---
Dexter wants to use his Hydro-Cosmetic Accelerator to age himself enough so he could watch late night television without his parents objecting and he keeps getting rejected because he is too young.
---
0x02 The Big Sister (March 10, 1996)
---
When Dee Dee eats an experimental cookie of Dexter's design, she grows extremely tall and makes the city her dollhouse, leaving it up to Dexter to don his giant Robo-Dexo suit and bring her back.
---
0x01 Changes (February 26, 1995)
---
Dexter and Dee Dee test his latest invention: a device that turns people into animals, which yields crazy results. (Note: This episode was originally called "Dexter's Laboratory")
---