Spooks
Series 3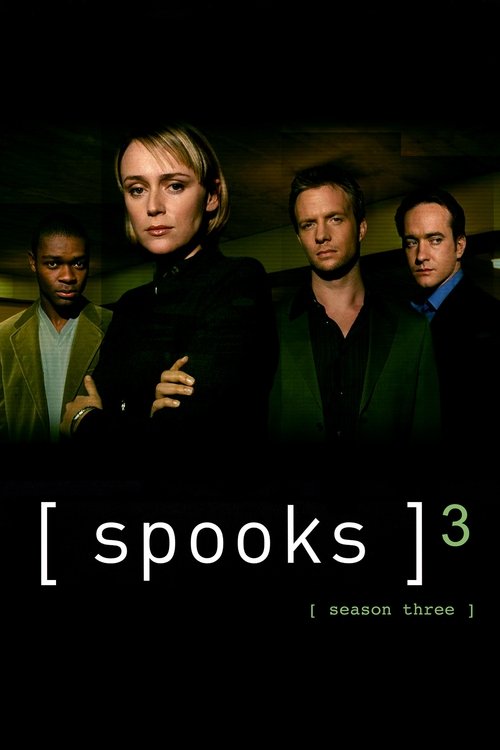 Spooks
Series 3
First Air Date: October 11, 2004

| | | |
| --- | --- | --- |
| First Aired on | : | 2004 |
| Episodes | : | 10 episodes |
It is all change in the clandestine world of MI5 when new agent, Adam Carter, joins the team. Tom has been branded a traitor and has disappeared, while Harry is in hospital, seriously wounded, and there is dissension in the ranks. Danny and Zoe seek to clear Tom's name despite the fact he appears guilty and may even be dead. Will Tom, missing since shooting Harry, re-emerge to prove himself an innocent victim of a set-up? And will former MI6 agent Adam Carter, the new edition to the team, provide the drive and enthusiasm so apparently missing? If his track record and the reputation that precedes him are anything to go by, there are going to be plenty of fireworks.
Episodes
3x10 The Suffering Of Strangers (December 13, 2004)
---
It's Fiona's birthday, and she's not going to forget it!While inspecting a possible Islamic terrorist safe house, they are kidnapped. With the threat of his son's , his wife's and Danny's life Adam must choose who won't live to see another day, Fiona or Danny? The prime minister's life is in danger, will mi5 give into the kidnappers demands - but then to everybody's surprise....Danny makes the ultimate sacrifice.
---
3x09 Frequently Asked Questions (December 06, 2004)
---
When known mercenary Robert Morgan is spotted at a top-secret disused Soviet arms dump, he obviously has to be brought in for questioning. Is it all right to blackmail innocent people to get the information you want? Is it acceptable to threaten the lives of a suspect's family?
---
3x08 Celebrity (November 29, 2004)
---
The baby of a celebrity couple is kidnapped and they call in MI-5. Fiona goes in undercover to gather more information about the couple against Adam's wishes.
---
3x07 Outsiders (November 22, 2004)
---
While a deadly hacker turns Britain upside down, Danny decides weather to reveal all to Will, MI5 hunts the source down to an Islamic mosque with the help of Mi5's best computer programmers. But things get suspicious when Ruth, close onto the tail of the hacker, goes missing and so does a member of the special team...
---
3x06 Persephone (November 15, 2004)
---
Zoe is tried for manslaughter when an MI-5 operation results in the murder of an undercover police officer.
---
3x05 Love and Death (November 08, 2004)
---
Saturday morning. Danny and Colin practice their firing technique on MI-5s gun range. Zoe and fiance Will are still madly in love. Ruth watches old movies at home whilst longing for real-life romance. A North Sea mission places additional stain on all relationships...
---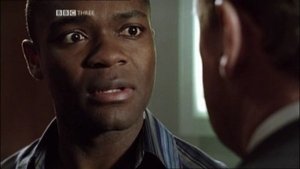 3x04 A Prayer for My Daughter (November 01, 2004)
---
The latest round of Middle East peace talks are abruptly halted when a key delegate is killed. With the peace process derailed MI5 start to investigate a newspaper mogul and renowned Israeli extremist, and a group he's associated with called the November Committee. Can MI5 prevent an assassination attempt on a pro-Palestinian British MP?
---
3x03 Who Guards the Guards? (October 25, 2004)
---
Danny and the team must uncover the truth behind an assassination attempt on a famous novelist.
---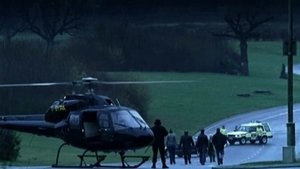 3x02 The Sleeper (October 18, 2004)
---
Harry reawakens sleeper agent Fred Roberts, a renowned chemist and family man. As Fred becomes more deeply involved with deadly terrorists, Tom has a crisis of conscience which could jeopardise his career.
---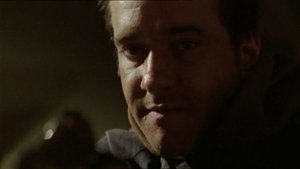 3x01 Project Friendly Fire (October 11, 2004)
---
Tom Quinn has disappeared after shooting his boss Harry Pearce. He also stands accused of assassinating the Chief of Defence Staff. Chairman of the Joint Intelligence Committee Oliver Mace uses this a pretext to launch a punitive investigation of MI5. Zoe, Danny and the team must prove Tom innocent and save the service from government takeover.
---