Spooks
Series 2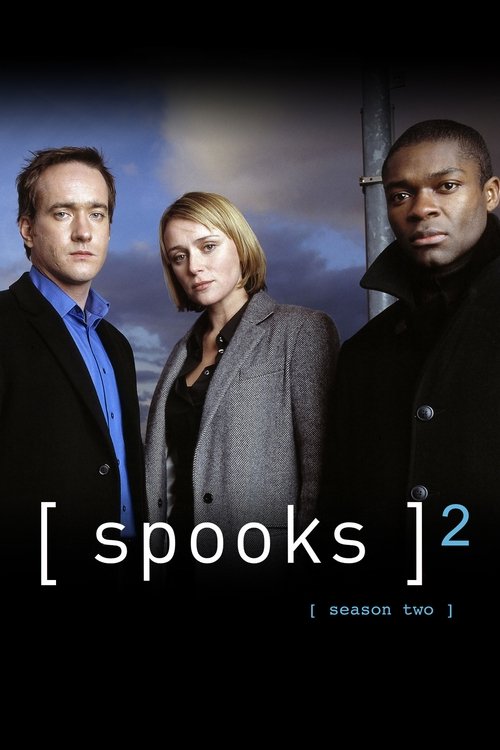 Spooks
Series 2
First Air Date: June 02, 2003

| | | |
| --- | --- | --- |
| First Aired on | : | 2003 |
| Episodes | : | 10 episodes |
The second series gets off to an explosive start, picking up at the exact moment the first one finished. MI5 agent Tom's girlfriend Ellie and her young daughter are trapped inside a securely sealed house in which a bomb is about to explode, and there's no way out. There's also organised crime, terrorist activities, embassy sieges, weapons proliferation, subversives, anarchists and drug traffickers, not to mention the conflicts and power struggles the elite team has to deal with back in the office.
Episodes
2x10 Smoke and Mirrors (August 11, 2003)
---
Tom ignores Harry's demands to end his relationship with CIA officer Christine Dale. Christine hands Tom a secure communication which she has accidentally received from high up in the CIA. It says that an American assassin has come to the UK for a hit and that the CIA are going to take him out, without informing Five or any of the security services. Tom can't tell Harry what he knows so enlists Danny and Zoe to help him. However things start to go wrong and tonight's episode is all 'Smoke and Mirrors' will the truth be uncovered before something goes terribly wrong? Has Tom gone bad?
---
2x09 The Seventh Division (August 04, 2003)
---
Tom is undercover with Customs but when he goes off to phone in the rest of the crew are murdered. A Colombian drugs cartel are suspected. Zoe and Tom are sent undercover to 'turn' the girlfriend of the head of the cartel. Tonight also sees the re-appearance of Tessa and she wants revenge on Harry and MI5. Will she endanger Tom and Zoe's life? Will the Mole be found before it's to late? Or will Tessa get her revenge and allow someone to die?
---
2x08 Strike Force (July 28, 2003)
---
A new series of strikes prompted by the unions has the team worried. And when news of a 'strike' by the army, Tom is sent undercover to investigate. Meanwhile Zoe takes charge back at the Grid and is tasked with moving spent uranium cells across the country after rail strikes prevent it taking it's usual route. Will it get to Dover on time? Or will it fall into the wrong hands?
---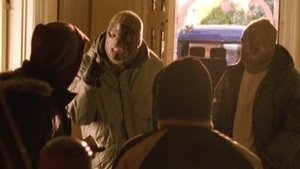 2x07 Cleanskin (July 21, 2003)
---
A French scientist has gone renegade and taken a top secret weapon called Firestorm with him, which he is threatening to sell to the highest bidder. Now he has ended up in the UK, and MI5 are forced to work with French Intelligence. But the British want the technology they have to steal the technology without the french finding out and using an agent that if caught has no affiliation to 5. But there is a burglary at Harry's flat which puts the operation in jeopardy, or does it?
---
2x06 Without Incident (July 14, 2003)
---
The President of the USA makes an unexpected stop in London. Tom and his team are forced to work with the CIA. A power struggle between the 2 secret organizations begins but will they stop fighting before a terrible mistake is made? And will Tom ex-girlfriend leave well alone or will she have to be taught a lesson?
---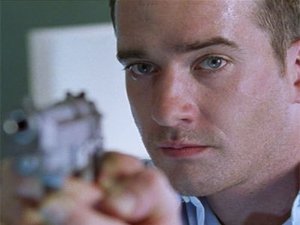 2x05 I Spy Apocalypse (July 07, 2003)
---
Tom's skills as leader are tested to their extremes when they take part in an Extreme Emergency Response Initiative Exercise (EERIE) to test their response to nuclear, chemical or biological act in central London, but when the power in the grid is cut and Harry starts to feel ill, they soon begin to suspect it's for real.
---
2x04 Blood and Money (June 23, 2003)
---
After stealing a large amount of money from a bank a man is found Crucified on the moors. The treasury call in the team to investigate but when Harry decides to take the mission further Danny's life is put in danger
---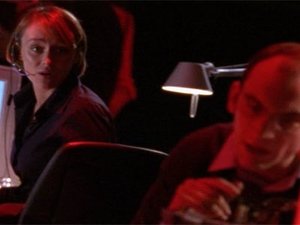 2x03 Spiders (June 16, 2003)
---
MI5's mainframe has been hacked into. But Tom and his team think they have found a lead in the form of an I.T. teacher, so Zoe is sent undercover to get close to him and find out his secrets. Will they be able to stop the culprit before the inner sanctum is breached and every agents identity revealed?
---
2x02 The Nest of Angels (June 09, 2003)
---
A fellow agent informs Tom that young boys & men from a Mosque in Birminham are being trained as suicide bombers. They need an undercover spook, but who should or can go?
---
2x01 Legitimate Targets (June 02, 2003)
---
The series picks up exactly where we left it. With Tom's family trapped in his house with a bomb and nothing Tom or the other Spooks can do but watch on. There is a huge explosion and the credits begin. However there is no time to focus on these events as a Serbian Warlord has been seen entering the U.K. vowing revenge for the death of his sons in a N.A.T.O. bombing raid. Zoe is sent undercover to track him down, and stop anymore deaths.
---