Hart of Dixie
Season 3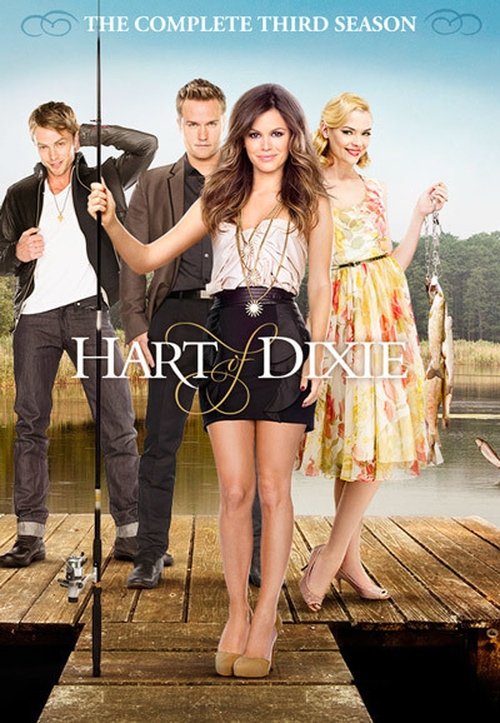 Hart of Dixie
Season 3
First Air Date: October 07, 2013

| | | |
| --- | --- | --- |
| First Aired on | : | 2013 |
| Episodes | : | 22 episodes |
Zoe returns to Bluebell with her boyfriend. Everyone hates her because she sent them an email saying she was leaving forever. Zoe has to get Brick to sign a reference for her to a doctor in New York. Zoe also misses everyone. AnnaBeth is still with Levon. Levon's cousin, Lilly, is in town and is getting on everyone's nerves. Meanwhile, no one has talked to George since he left for his tour. Brick and his fiancée broke up and Lemon is sleeping with an unknown man. Tansy moved on with the attorney of Filmore and George is upset. Will Zoe stay in bluebell forever?
Episodes
3x22 Second Chance (May 16, 2014)
---
Zoe tries to be a supportive friend to Wade, but when she makes a grand gesture, Wade is forced to make a tough decision about his future with the Rammer Jammer and BlueBell. Lavon and George meet their hero Don Todd, who helps them see things in their life more clearly. Grandma Bettie tries to convince Lemon that she has to take her search for a suitable husband more seriously. Meanwhile, AnnaBeth is trying to picture her future with Davis.
---
3x21 Stuck (May 09, 2014)
---
When Wade's dad asks Zoe for help with his love life, she is happy to get involved, until Wade advises her that no good can come from it. Lavon recruits George to help persuade the city comptroller to change BlueBell's billing on an exit sign, but finds himself in competition against his rival, Mayor Gainey. Meanwhile, Lemon continues to try to raise Fancie's profile, but all her plans seem to go up in flames.
---
3x20 Together Again (May 02, 2014)
---
While Wade is upset with Zoe over his relationship issues, she decides to lay low and help George out with his problems with Lemon. Meanwhile Lemon and Wade decide to play hooky from their respective problems. AnnaBeth is excited to introduce her new boyfriend to her parents, until they decide they would rather spend time with Lavon. Brick tries to help Wanda and Tom cope with infertility issues.
---
3x19 A Better Man (April 25, 2014)
---
Zoe finds herself in the middle of Wade and Vivian's relationship, putting her in an awkward position. Things between Lavon and AnnaBeth are getting worse and starting to affect the town. Lemon is upset when she receives a less-than-perfect health inspection grade and devises a plan to get it changed. Meanwhile, George needs a distraction and begrudgingly agrees to go on a date with a Bible School teacher.
---
3x18 Back in the Saddle Again (April 18, 2014)
---
Zoe and Lemon seem to find some common ground and turn to each other for some much needed girlfriend advice. Wade is excited to take Vivian out for a nice night out, but when her ex-husband begins texting her, Wade becomes suspicious of her exes' true intentions. Lavon has the opportunity to bid to have the County Fair in BlueBell, but he loses focus when learns that AnnaBeth is now dating. Meanwhile, Magnolia concocts a plan to get Brick away from his house to throw a party.
---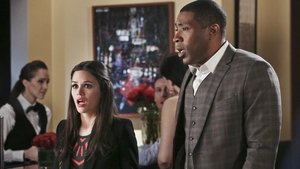 3x17 A Good Run of Bad Luck (April 11, 2014)
---
Zoe is convinced that she and Lavon are cursed and the only way to make things right is to fix the past. When Vivian's son asks Wade for some advice, he is happy to help, but not everyone is excited about his methods. After an unplanned encounter, George and Lemon try to avoid each other, but it is more difficult now that they are business partners. Meanwhile, AnnaBeth is getting fed up with one of Brick's patients, Davis, until she learns the real reason behind his ailments.
---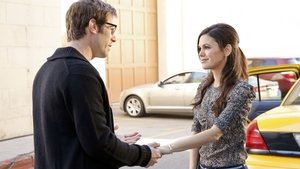 3x16 Carrying Your Love With Me (April 04, 2014)
---
Zoe and Joel are frustrated by all the snags they keep running into while trying to remodel their new home. Rose persuades Lavon to agree that BlueBell will be sister cities with a town in France. Lemon convinces George to help her out with a business venture, but in order for things to go smoothly, Wade has to play peacemaker. Meanwhile, Brick sees an opportunity to become BlueBell's Man of the Year, but he soon discovers he has some tough competition.
---
3x15 Ring of Fire (March 28, 2014)
---
Joel hires unreliable workers to assist with the renovations; Lavon tries to keep busy by organizing a renaissance fair; Wade is excited about an upcoming anniversary.
---
3x14 Here You Come Again (March 21, 2014)
---
When Zoe's mom takes her on as a client, Zoe is secretly thrilled that she will finally get her mother's undivided attention. Brick is surprised to hear that Lemon is returning to town soon, so he enlists Lavon's help to throw a welcome home party for her. However, her return hits an unexpected snag and she is forced to turn to Wade for help. Meanwhile, George is roped into helping Magnolia.
---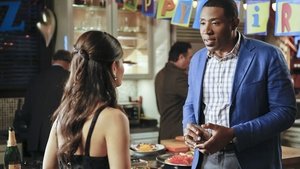 3x13 Act Naturally (February 10, 2014)
---
Zoe reluctantly agrees to allow Joel to throw her a birthday party at Lavon's to help cheer him up, but things go awry when her mom surprises her with a visit. Vivian wants to meet Wade's dad, but Wade is leery of how she might react. AnnaBeth gets an interesting request from the Belles that she was not expecting but, in light of recent developments might be the perfect distraction for her. Meanwhile, George is determined to prove to Tansy that his nemesis Scooter McGreevy has not changed and is fooling everyone.
---
3x12 Should've Been a Cowboy (February 03, 2014)
---
Zoe and Joel finally buy a house, but soon realize neither of them make enough money to fix up the place. Brick agrees to help Zoe out but only if she can get the townspeople to lose 500 pounds collectively for Health and Wellness Month. Joel is struggling with his novel and decides to follow Wade around for research, but when Wade leaves Joel to alone to run the bar, Joel finds himself in some trouble. Meanwhile, AnnaBeth struggles to mask her feelings by throwing a last-minute bachelorette party for a friend.
---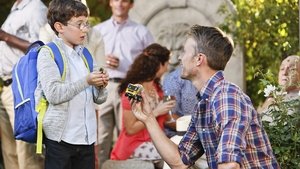 3x11 One More Last Chance (January 27, 2014)
---
In a last ditch effort to stop the merger, enlists the entire town's help to try and convince the Lt. Governor that BlueBell should be named a historic town. Zoe and Joel continue to debate where to live, but the best option lies with Zoe's relative, who does not like New Yorkers. Wade takes a big step in his relationship by meeting Vivian's son, but he soon realizes he has a long way to go to win him over. Meanwhile, Lynly is having some trust issues with George, which starts to create tension between them.
---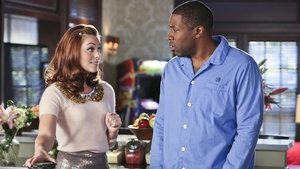 3x10 Star of the Show (January 20, 2014)
---
When Brick is asked to help with the local cabaret, he nominates Zoe to save the day. Lavon feels defeated about the possible merger with Fillmore, so it is left up to AnnaBeth and Lemon to motivate him to put up one last fight. Lynly continues to become more jealous of George's close friendship with Tansy, and keeps a close on eye him. Meanwhile, Wade is excited about his new romance, but grows concerned when he notices that she is pulling away.
---
3x09 Something to Talk About (January 13, 2014)
---
When Zoe learns that Wade is interested in dating someone close to her, she tries everything she can do to put a stop to it. Lavon enlists George to help save BlueBell from merging with another town. To help keep the town in the dark about the planned merger, Zoe uses Joel and AnnaBeth to create a scandalous distraction to throw people off the trail. Meanwhile, Brick starts dating again, but finds himself in a tough predicament when someone from his past resurfaces.
---
3x08 Miracles (November 25, 2013)
---
When Zoe finds herself treating her uncle, she takes a chance and invites him to the Hanukkah celebration that she is hosting. However, this lands her in trouble once again with Vivian Wilkes. Lemon enlists George and Lynly to help uncover crucial information about one of Brick's exes before he does anything rash. Meanwhile, Wade has a horrible toothache but refuses to go to the dentist, until Tansy intervenes and helps him to open his eyes to his future.
---
3x07 I Run to You (November 18, 2013)
---
Zoe beings to grow leery of how much time Joel and Wade hang out, especially when it begins to interfere with Joel's writing. Ready to blame it all on Wade, Zoe does her best to entice Joel back into writing. Lavon is using the excuse of coaching his track team to avoid talking to AnnaBeth. Meanwhile, Lemon encourages Brick to start dating again. George and Lynly discuss whether they want to talk to Lavon about their feelings for each other.
---
3x06 Family Tradition (November 11, 2013)
---
When Zoe and Joel look for a more permanent residence, they find a place owned by one of Zoe's relatives; Lemon receives a tempting offer; George and Lynly's connection grows.
---
3x05 How Do You Like Me Now? (November 04, 2013)
---
Zoe tries to improve the town's perception of Joel; George is pleasantly surprised with Lynly; Lavon is desperate to be part of the Gazebos of Alabama calendar.
---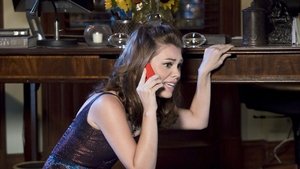 3x04 Help Me Make It Through the Night (October 28, 2013)
---
Lemon is blacklisted from a Halloween masquerade party; a health scare disrupts AnnaBeth and Lavon's anniversary; Wade keeps getting himself in trouble with ineligible ladies.
---
3x03 Take This Job and Shove It (October 21, 2013)
---
Zoe secretly starts to see patients again in BlueBell; Lavon tries to bring a minor league baseball team to town; George needs Zoe's help with a medical situation.
---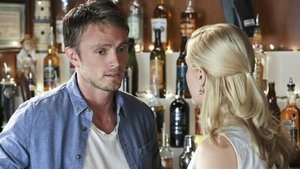 3x02 Friends in Low Places (October 14, 2013)
---
Lavon and AnnaBeth invite Zoe and Joel (Josh Cooke) to dinner; Lemon meets Alabama's most eligible bachelor (Ryan McPartlin); George makes a bad decision that could impact his friendship with Lavon.
---
3x01 Who Says You Can't Go Home (October 07, 2013)
---
After spending the summer in New York City, Zoe is ready to make her move more permanent, but first she must return to BlueBell for one last thing. Upon her return Zoe, discovers that no one in town is very happy to see her, except for Lavon. Desperate for Brick to give her a good reference, she agrees to help him track down George and get him to resurrect the Founders Day parade that has been canceled. Needing to find George quickly, Zoe enlists Lemon's help but accidentally discovers Lemon is hiding a dirty little secret. Meanwhile, Lemon also devises a plan to help Wade save face in front of Zoe.
---