Hart of Dixie
Season 2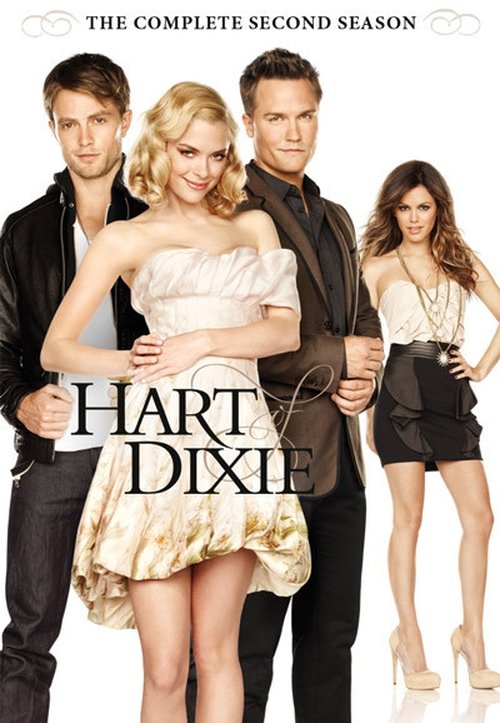 Hart of Dixie
Season 2
First Air Date: October 02, 2012

| | | |
| --- | --- | --- |
| First Aired on | : | 2012 |
| Episodes | : | 22 episodes |
Now that Zoe knows the true feelings of both George and Wade, she must choose between the two men. Zoe seeks the advice of former Bluebell resident Ruby Jeffries. The two become fast friends, but no one in Bluebell is excited to see Ruby return, especially Lavon who has history with her. Meanwhile, Lemon decides to move on from George and start over fresh by finding a job and her own apartment.
Episodes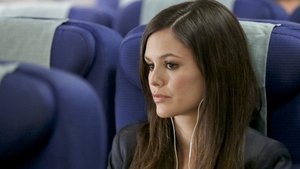 2x22 On the Road Again (May 07, 2013)
---
After having a rough time in BlueBell, Zoe decides a little time in New York City might be the perfect opportunity to give her some much needed perspective. But a medical emergency on the plane forces her to complete the trip with an unexpected companion. George struggles with his constant relationship misfortunes, until he runs in to Lily Anne, who helps him with his heartache. When Lemon promises that the Rammer Jammer will be having a special concert with the band Gloriana, she must scramble to make it happen, with the less-than-enthusiastic help of Wade. Meanwhile, Lavon discovers that the opposing town's Mayor has stolen something dear to him and enlists the help of the townspeople to get it back.
---
2x21 I'm Moving On (April 30, 2013)
---
Zoe's attempts at online dating hit a few snags until Rose and Max take matters into their own hands and play matchmaker. Faced with yet another set back with the Rammer Jammer, Lemon and Wade are close to throwing in the towel. George tries everything he can think of to prove to Tansy that they belong together, but she still has her doubts. Brick and Shelby decide that they might have acted too rashly, which forces them to make a difficult decision about their future together. Meanwhile, Lavon refuses AnnaBeth's help in stopping the feud with the competing town's Mayor, leaving her to take a different tact.
---
2x20 If Tomorrow Never Comes (April 23, 2013)
---
After Zoe tricks Jonah into spilling a secret about Brick, she unintentionally makes things worse for Brick in his love life. Following Brick's advice, Zoe decides she must finally express her feelings, but timing never seems to be her strong suit. Wade and Lemon must learn to work together, but things go awry when they each try to prove that they know what is best for the new Rammer Jammer. Knowing what Wade and Lemon are up to, Lavon and AnnaBeth agree to not get involved, but that might be easier said than done. Meanwhile, Tansy's brothers surprise her with an unexpected visit, leaving George to look after them and put up with their wild antics.
---
2x19 This Kiss (April 16, 2013)
---
When the town decides to put on a performance of Shakespeare's most iconic scenes, George and Zoe refuse to play Romeo and Juliet, but eventually agree just to prove to everyone that they are over each other. Lemon and Wade are excited about taking over the reigns at the Rammer Jammer, but things come to a halt when they lose all the staff two days before opening. Meanwhile, Brick decides to offer a week of free counseling to everyone in BlueBell and winds up helping the two most unlikely people, but in his effort to help others he learns a secret he has been keeping from himself.
---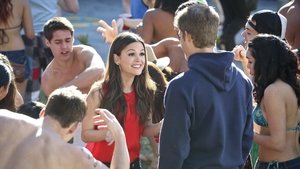 2x18 Why Don't We Get Drunk? (April 09, 2013)
---
Lavon's big plans of making BlueBell a Spring Break destination hits a roadblock when the competing town tries to lure the partiers away. With the help of Ruby Jeffries, Lavon creates a competition that is bound to attract some attention. Eager to join in some much-deserved fun, Zoe agrees to give partying a try with Jonah, but seeing them together makes George jealous. Wade and Lemon decide to compete in Lavon's contest in order to win the grand prize to buy the Rammer Jammer, which they have learned is for sale. Meanwhile, Brick has been acting odd and when everyone begins to notice they force him to seek treatment.
---
2x17 We Are Never Ever Getting Back Together (March 05, 2013)
---
Zoe tries to keep her feelings about Wade under control, causing her to become overly protective when it comes to Rose and her boyfriend. Lavon and Wade are forced to work together at the church's casino fundraiser, but when money goes missing suspicion immediately falls on Wade. Meanwhile, Brick and Shelby's big decision about their relationship pushes a concerned Lemon to try and sabotage things with the help of George.
---
2x16 Where I Lead Me (February 26, 2013)
---
With the sudden nuptials of Wanda and Tom in BlueBell, Zoe agrees to be maid of honor, which entails the difficult job of watching Wanda's crafty mother. Zoe uses her wedding duties to try to avoid the awkwardness between her and Wade, but has a feeling something is wrong. Lemon faces the memory of being left at the altar and decides to take matters into her own hands. Meanwhile, Lavon hears about the neighboring town trying to build a shopping mall next to their local beach and he enlists George's help to fight it, but an unexpected side of George rears its ugly head.
---
2x15 The Gambler (February 19, 2013)
---
Wade is excited to compete in the Battle of The Bands competition so he can use the prize money to open up his own bar, but Zoe's suggestion that George play in the band ultimately backfires. Lemon finds herself alone for the weekend until she talks Magnolia (Claudia Lee) into some sisterly bonding. Meanwhile, Lavon, who has seemingly given up on love, agrees to help Tom (Ross Philips) with his relationship, which in turn opens his eyes to his own future.
---
2x14 Take Me Home, Country Roads (February 05, 2013)
---
George is given the responsibility of watching Tansy's most prized possession, her dog, but panics when the dog goes missing. Wade starts to feel frustrated by the lack of alone time with Zoe, especially when she is focused more on not losing her good status in the town to a new doctor, Jonah, who also happens to be Brick's nephew. Brick is ready to let the town know about his relationship with Shelby, but Lemon and Magnolia are doing everything they can to get rid of her. Meanwhile, Lavon wants to take a chance on a new relationship, but first has to clear the air with one person.
---
2x13 Lovesick Blues (January 29, 2013)
---
When Zoe is alerted by the Health Department about a flu epidemic heading towards BlueBell, she is forced to put the town on lockdown. Because of the quarantine, Wade is forced to stay at his ex-girlfriends house causing Zoe to become jealous. Lemon's plan for the perfect night with Walt goes awry when she begins to feel under the weather. Meanwhile, George finds himself roped into directing Lavon's tourism commercial about BlueBell's small-town charm, but it seems Lavon, is more preoccupied with his co-star than his commercial.
---
2x12 Islands In The Stream (January 22, 2013)
---
When George's parents come to visit, they are thrown when they meet his new girlfriend, Tansy, and George's mother devises a plan that forces George and Zoe to address their feelings for one another. Lemon discovers that Brick has a secret girlfriend and is shocked when she finds out who it is. Meanwhile, Annabeth is smitten with a charming British visitor to the town, but Lavon grows suspicious of him and is determined to uncover his real identity.
---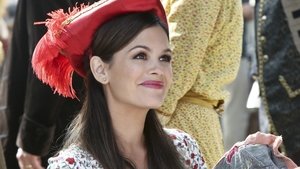 2x11 Old Alabama (January 15, 2013)
---
With Lavon preoccupied with his personal life, he lets his Mayoral duties slip at the worst time, as BlueBell's Pioneer Day is fast approaching and a reporter from Southern Living magazine is in town. Seeing that he needs help, Zoe and Wade volunteer to help him out by playing BlueBell's "Founding Couple." Zoe is also trying a new tact when it comes to her relationship with Wade, which has her taking on many new projects. Lemon and AnnaBeth devise a plan to get Lavon to let them cater the First Feast, in order to get some publicity for their new business. Meanwhile, George gives advice to Brick on how to handle his new relationship.
---
2x10 Blue Christmas (December 11, 2012)
---
Zoe (Rachel Bilson) finds herself anxious that her ever-critical mother will be visiting BlueBell soon for the holidays. In order to avoid spending quality time with her mother, she busies herself with a patient, but potentially ruins Christmas Eve for the whole town.
---
2x09 Sparks Fly (December 04, 2012)
---
Wade struggles with feeling like he's a placeholder in Zoe's life, so he decides that they should go on a date. Despite Zoe's apprehensions, she decides to bid on Wade's basket at the upcoming charity picnic auction, but is surprised that she is not the only one interested. Lemon mistakenly wins Lavon's basket and decides to keep her true feelings for him to herself and instead offers some advice about his relationship with Ruby. Meanwhile, George is interested in dating Tansy and creates a basket that he hopes she will bid on.
---
2x08 Achy Breaky Hearts (November 27, 2012)
---
Both Zoe and Lemon are having a difficult time accepting Lavon and Ruby's new relationship, so they decide to find out Ruby's true intentions. Wade agrees to supervise a Little Ranger's camping trip to avoid a potentially awkward conversation with George. However, when George unexpectedly shows up on the trip, Wade has nowhere to hide, and their talk makes him see his relationship in a different light. Meanwhile, Brick wants to take the next step in his relationship with Emily, but is shocked about who is not on board with the plan.
---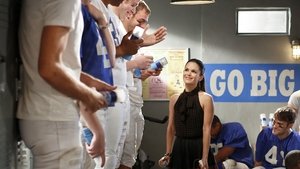 2x07 Baby Don't Get Hooked On Me (November 20, 2012)
---
After Zoe treats the high school football team, she learns that Max, who happens to be Rose's new crush, has become infatuated with Zoe instead.
---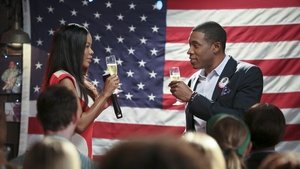 2x06 I Walk the Line (November 13, 2012)
---
Kelen Coleman guest stars as George's potential new romance. With the upcoming Mayoral election looming, Lavon and Ruby continue to be tied in the polls, leading Lemon to use some creative methods to win.
---
2x05 Walkin' After Midnight (October 30, 2012)
---
With Halloween right around the corner, Zoe begins to notice some odd occurrences happening in her home. She is shocked to discover that the culprit is George, but she soon realizes that he may have a sleepwalking issue. Concerned for his safety, they decide to conduct a sleep study, forcing her to cancel her big plans with Wade. Meanwhile, the Mayoral race between Lavon and Ruby is close, and AnnaBeth comes up with an unusual plan that may help him clinch the election leaving Lemon feeling uneasy.
---
2x04 Suspicious Minds (October 23, 2012)
---
While Zoe tries to keep things casual with Wade, she becomes jealous after she sees him with another woman. Zoe decides to two can play at that game, and sets up a date with Ruby's cousin. Reluctantly, Lavon agrees to let Lemon be his campaign manager, but he unexpectedly becomes part of a town scandal when he takes the fall for her, a move which could end up costing him the Mayoral race. Meanwhile, with Lemon out of the house, Brick and Magnolia struggle with the household chores and devise a plan to get Lemon to come back.
---
2x03 If It Makes You Happy (October 16, 2012)
---
When Zoe reads about her fellow classmates' accomplishments in her Alumni magazine, she is upset that they list her as "retired" and invites the reporter to BlueBell for an interview. However, Zoe has a hard time convincing the reporter that she actually has a thriving medical practice in BlueBell – that is, until she comes across a rare and potentially serious disease. Trying to be considerate of Lemon's feelings, George informs her that he is going out on a date, making her feel that she too needs to find a date. Meanwhile, Lemon and Lavon both find themselves in competition with their nemesis Ruby.
---
2x02 Always on My Mind (October 09, 2012)
---
Zoe is trying hard to stay away from Wade, but when Rose enlists her help in throwing the first BlueBellapalooza, she is forced to ask Wade to convince his old band mate to be the musical act on short notice. Wade convinces George to start playing the field and agrees to be his wingman, but when Wade stands him up, he decides to follow the seemingly questionable advice solo. Meanwhile, Brick tries to trick Lemon into working for him, but she is determined to keep her waitressing job, that is until one of her customers ends up needing medical attention.
---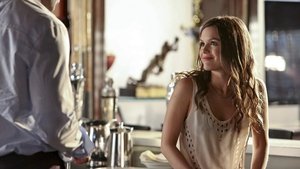 2x01 I Fall to Pieces (October 02, 2012)
---
After George confesses his feelings to Zoe, she finds herself having to make a tough decision between George and Wade, leaving the two guys at odds on how to handle the situation. In search of some much needed girl advice, Zoe makes a new fast friend in former BlueBell resident Ruby Jeffries, who no one is excited to see. Lemon decides it's time to get her own apartment and a job, but it's tougher than she thought. Continuing to forge ahead with her new life, Lemon proceeds to return the wedding presents, but a sudden detour to Zoe's while holding a cake knife creates a stir with the townspeople.
---