Baretta
Season 1
Baretta
Season 1
First Air Date: January 17, 1975

| | | |
| --- | --- | --- |
| First Aired on | : | 1975 |
| Episodes | : | 12 episodes |
Episodes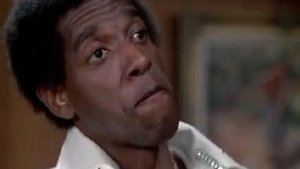 1x12 This Ain't My Bag (April 30, 1975)
---
Baretta feels out of his element as he investigates the affluent friends of a heiress who has gone missing.
---
1x11 The Secret of Terry Lake (April 16, 1975)
---
Baretta comes to believe that a mobster is being framed for the murder of his boss when the man's girlfriend is too scared to confirm his alibi.
---
1x10 Keep Your Eye on the Sparrow (April 09, 1975)
---
Baretta begins to suspect that a rash of petty burglaries is actually the result of his retarded friend's efforts to emulate Robin Hood.
---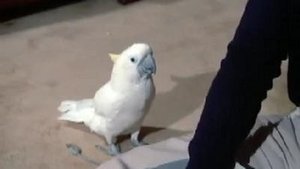 1x09 The Mansion (April 02, 1975)
---
After an undercover policewoman is killed, Baretta poses as a fugitive gangster in order to infiltrate a mansion that the syndicate runs as a house of illicit pleasures.
---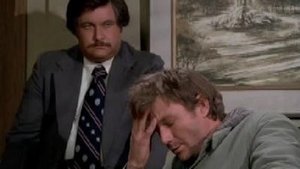 1x08 Walk Like You Talk (March 14, 1975)
---
A committee on police corruption investigates Baretta after his partner takes a bribe in order to support his girlfriend's expensive tastes.
---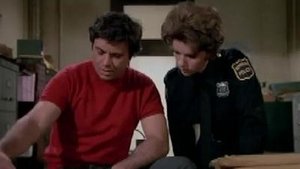 1x07 The Coppelli Oath (March 07, 1975)
---
After Baretta kills a drug pusher in a shootout, the man's teenage brother vows revenge.
---
1x06 Ragtime Billy Peaches (February 28, 1975)
---
When the dead body of a prominent attorney's wife is found, Baretta becomes interested when he finds that there is no record of her existence before age 20.
---
1x05 Half a Million Dollar Baby (February 14, 1975)
---
Baretta's career and reputation are almost ruined by a beautiful photographer who tricks him into helping her steal a half million dollars of mob money.
---
1x04 If You Can't Pay the Price (February 07, 1975)
---
Baretta tries to nail a seemingly untouchable crime czar by placing the aging man under painfully overt 24-hour-a-day surveillance.
---
1x03 Woman in the Harbor (January 31, 1975)
---
A parole officer is murdered after telling Baretta that a model who supposedy killed herself months earlier is alive in Mexico.
---
1x02 The Five and a Half Pound Junkie (January 24, 1975)
---
When his childhood friend is murdered, Baretta tries to protect the pregnant widow and her unborn child from the killers, and from her own drug habit.
---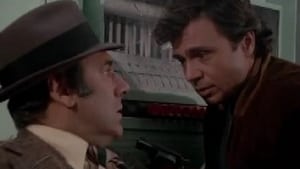 1x01 He'll Never See Daylight Again (January 17, 1975)
---
Baretta vows revenge on the hoodlum whose thugs murdered his girlfriend.
---