Hart to Hart
Season 5
Hart to Hart
Season 5
First Air Date: September 27, 1983

| | | |
| --- | --- | --- |
| First Aired on | : | 1983 |
| Episodes | : | 22 episodes |
Episodes
5x22 Meanwhile, Back at the Ranch (May 22, 1984)
---
Max is taken hostage. The Harts scramble to save him by participating in a scheme aimed at robbing an international jewel salesman of $20 million in gems.
---
5x21 Always, Elizabeth (May 15, 1984)
---
The Harts and Max fear for their lives when the debt-ridden brother of Max's penpal believes Max is rich and comes to steal some of his fortune.
---
5x20 Larsen's Last Jump (March 13, 1984)
---
The Harts and Max are held at gunpoint when a murderer realizes that Jonathan has incriminating evidence linking him to the death of a champion skier.
---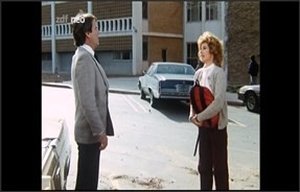 5x19 Slam Dunk (March 06, 1984)
---
Jonathan and Jennifer pose as a professor and a student in a dangerous scheme to expose the person responsible for the drug framing of Max's nephew, a college basketball star.
---
5x18 The Shooting (February 28, 1984)
---
Jennifer takes on a glamorous modeling assignment, not knowing that the camera is rigged with an explosive device, as Jonathan races to stop the deadly scheme concocted by a vengeful man from her past.
---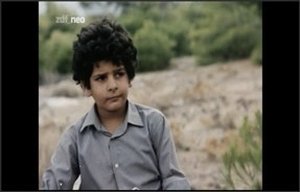 5x17 Death Dig (February 21, 1984)
---
While vacationing on the exotic island of Rhodes, Jennifer and Jonathan become ensnared in a scheme for the smuggling of ancient Greek artifacts and are nearly entombed in the process.
---
5x16 Silent Dance (January 31, 1984)
---
A young figure skater's dreams of Olympic gold will be shattered unless Hart Industries can mix modern technology with the astounding talent of skater Tai Babilonia.
---
5x15 The Dog Who Knew Too Much (January 24, 1984)
---
Jennifer and Jennifer are stalked by dangerous industrial spies after they are entrusted with a dog that happens to be carrying a valuable biogenetic formula.
---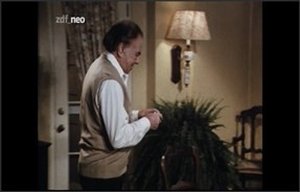 5x14 Max's Waltz (January 17, 1984)
---
Jennifer and Jonathan help Max seach for his lady love, who has fallen victim to a pair of money-hungry crooks.
---
5x13 Whispers in the Wings (January 10, 1984)
---
Jennifer is stalked by a psychotic stage manager who lurks in the wings as the Harts don top hats and tails to perform in a charity benefit in the Big Apple.
---
5x12 Harts On the Run (January 03, 1984)
---
Jennifer takes refuge in a convent after witnessing a gangland slaying. Jonathan must race to save her when the killer discovers her hiding place.
---
5x11 Trust Your Hart (December 20, 1983)
---
In keeping with the season's spirit, Jonathan and Jennifer take in a girl who learns that her parents died in a car crash that left her comatose for 7 years.
---
5x10 Year of the Dog (December 13, 1983)
---
The Harts lives are at stake when a valuable ancient jade carving leads them into the heart of mysterious Macao, where they encounter a Chinese arms dealer who has become a threat to U.S. national security.
---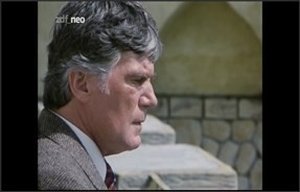 5x09 Highland Fling (November 29, 1983)
---
Jonathan and Jennifer's delightful excursion to the Scottish Highland games is laced with danger when Jennifer becomes the target of a man who is her rival for leadership of a world-famous clan.
---
5x08 Long Lost Love (November 22, 1983)
---
A woman claims to be Jennifer's half-sister and her father believes she could be the daughter of his nurse during the war. Jonathan, however, is suspicious and sets out to find the truth.
---
5x07 Passing Chance (November 15, 1983)
---
While in Greece, Jonathan and Jennifer race to save their lives and the future of Hart Industries when a European business magnate seeks to destroy them during a cross-country car rally.
---
5x06 Love Game (November 08, 1983)
---
Jonathan teams with tennis great Martina Navratilove in a game of doubles aimed at exposing a deceitful tennis pro and the stockbroker who is blackmailing him.
---
5x05 Harts and Hounds (November 01, 1983)
---
A traditional fox hunt is marred by murder during the Harts visit to England -- and sends them off on the trail of a killer.
---
5x04 Pandora Has Wings (October 25, 1983)
---
Jennifer races to save Jonathan, who is serving as radar operator aboard a fighter jet rigged by a saboteur to explode during its top secret test mission.
---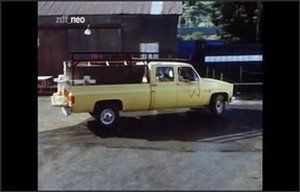 5x03 Hostage Hearts (October 18, 1983)
---
Jennifer fears for Jonathan's life when ruthless jewel thieves take him hostage during a robbery while he's on a business trip in Paris.
---
5x02 Straight Through the Hart (October 04, 1983)
---
Jonathan thunders into the glamour and excitement of polo, unaware that he and Jennifer have become targets for murder in a smuggling scheme using a prized polo mallet to transport a $1-million gem.
---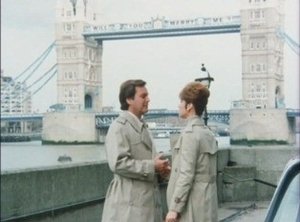 5x01 Two Harts Are Better Than One (September 27, 1983)
---
Jonathan and Jennifer remember how they first met and fell in love in the midst of murder and international intrigue in the picturesque locale of London.
---