Lupin the Third
Part I
Lupin the Third
Part I
First Air Date: October 24, 1971

| | | |
| --- | --- | --- |
| First Aired on | : | 1971 |
| Episodes | : | 23 episodes |
Arsene Lupin III, grandson of the gentleman thief Arsene Lupin, is an internationally wanted thief. His right hand man is Daisuke Jigen, an expert marksmen who can shoot a target within 0.3 seconds. They are joined by Fujiko Mine, Lupin's love interest who often manipulates situations to her advantage. After several encounters with the samurai and expert swordsmen Goemon Ishikawa XIII, he becomes part of the group. They are constantly chased by Inspector Zenigata, an expert on Lupin from Interpol, whose goal is to arrest Lupin and his collaborators.
Episodes
1x23 The Great Gold Showdown! (March 26, 1972)
---
A disputed horde of recently discovered ancient gold coins draws the attention of Lupin and company. As the ownership of the coins is disputed, Lupin decides to settle the matter on his own by stealing them from the Dai Nippon Bank. This time, Zenigata decides not to wait for Lupin to carry out the hit but to counterattack by locating and raiding his hideout. After a dispute with his chief, he also offers him a letter of resignation in case of a further failure, and vows to stop Lupin on his own in one final showdown.
---
1x22 The First Move Wins Computer Operation! (March 19, 1972)
---
Gordon, an FBI computer specialist, is in Japan to operate a computer capable of predicting crimes and determining how to stop them. The Metropolitan Police Department hopes that this will finally help them capture Lupin. Zenigata is unimpressed and warns that the machine will not be able to stop Lupin. For once, Zenigata and Lupin see eye to eye. Lupin sets out to prove that the computer is no match for his intellect.
---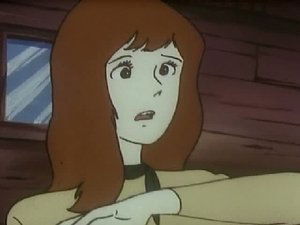 1x21 Rescue the Tomboy! (March 12, 1972)
---
Rie is being held captive though she does not realize it. She believes the man holding her is a friend of her father, Ken Makita. Lupin shows up to rescue her. Rie does not want to be rescued by Lupin and does not understand why he is trying to. Lupin's father was a friend of Rie's father. The "friend" is Jooji Takigawa; he is holding Rie hostage in an attempt to get her father out of retirement to do his bidding.
---
1x20 Catch the Phony Lupin! (March 05, 1972)
---
Someone is committing thefts under Lupin's name. Lupin follows the imposters back to their island hideout. He has apparently stumbled into a whole island of thieves.
---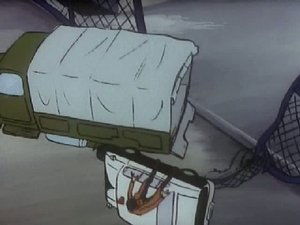 1x19 Which of the Third Generation Will Win! (February 27, 1972)
---
Inspector Ganimard III is the grandson of Lupin I's archnemesis. He has come to Japan has the head of security for the 1972 France Fair but also intends to restore his family's honor by arresting Lupin III. Ganimard publicly baits Lupin into trying to steal the Fair's exhibits by insulting Lupin's family pride. Ganimard is convinced that reason and science will capture Lupin.
---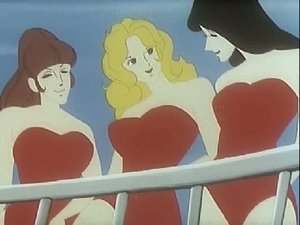 1x18 Keep an Eye on the Beauty Contest (February 20, 1972)
---
Smith is an art thief that is selling stolen paintings under the guise of a beauty contest.
---
1x17 Lupin Caught in a Trap (February 13, 1972)
---
Fujiko invites Lupin and the gang to a famous night club owned by the sexy Hoshikage Rinko. Only Goemon refuses. This was a wise move as Rinko places timebombs on Fujiko, Jigen, and Lupin. They must cough up 3,000,000,000 JPY within twenty-four hours if they want the bombs removed.
---
1x16 Operation Jewel Snatch (February 06, 1972)
---
Fujiko goads Lupin into stealing a large shipment of diamonds. Lupin takes the task despite Jigen's protest that Fujiko is playing them for fools. Of course, Jigen is right.
---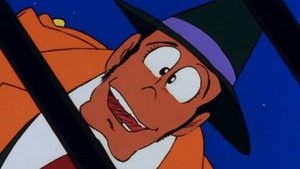 1x15 Let's Catch Lupin and Go to Europe (January 30, 1972)
---
Zenigata has been invited to an international police convention in Europe; his chief wants him to go, but Zenigata does not want to since Lupin has declared that he will steal a gold bust within the next three days. Zenigata vows to catch Lupin before going to the convention. Lupin learns of this and begins to hatch a scheme that involves him being captured by Zenigata intentionally.
---
1x14 The Emerald's Secret (January 23, 1972)
---
Lupin and Fujiko are both after the legendary Eye of the Nile emerald. It is going to be a wedding gift presented at a wedding being held on a yacht. Lupin and Fujiko learn that Catherine Burgess, Queen of Hollywood, has lured them there to liven up her otherwise dull wedding party.
---
1x13 Beware the Time Machine! (January 16, 1972)
---
Mamo Kyosuke claims that Lupin will disappear from the world in four days. He claims that he is a time traveller from 2874 seeking revenge. Apparently, Lupin XIII destroyed the Mamo clan on March, 2874. Kyosuke has travelled back in time to destroy Lupin III and prevent his clan's future destruction. Kyosuke backs his claims up by travelling into the past and killing the builder of a castle causing it to disappear in front of Lupin's eyes.
---
1x12 Who Had the Last Laugh? (January 09, 1972)
---
Fujiko is racing against a criminal organization to acquire a pair of gold statues that are owned by a snowbound village in the mountains. Lupin makes plans to acquire the statues, as well. The village elder considers selling the statues in an effort to help his village.
---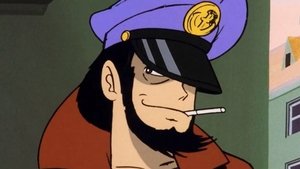 1x11 When the Seventh Bridge Falls (January 02, 1972)
---
Someone is posing as Lupin and blowing up bridges, causing a lot of damage and injuries. Lupin and Jigen discover that the bomber is trying to force an armored car to travel along a route of his choosing. They track down the bomber, but he forces Lupin and Jigen to attempt to rob the armored car. He threatens to kill a girl he kidnapped named Lisa unless Lupin and Jigen perform the job.
---
1x10 Hunt Down the Counterfeiter! (December 26, 1971)
---
Lupin and Baron Ukraine are both after the world's most skilled counterfeiter. Lupin would have no problem beating the Baron, but the Baron has hired a man called Flinch along with Fujiko and gave them instructions to kill Lupin.
---
1x09 Killer Sings the Blues (December 19, 1971)
---
Lupin and the gang aim to steal the blue prints for a new computer. In their way is a man skilled with the machinegun and his hit-man partner named Poon, who used to be Fujiko's partner in the past. Lupin succeeds at his mission, but not before Poon and Fujiko come face to face. Poon's boss shoots Fujiko before they can have a proper reunion. Lupin manages to get Fujiko back to their hideout, but she is near death. Poon and his boss follow Lupin and manage to oust him from the hideout, which leaves the dying Fujiko inside. Lupin tries to get back to the hideout to save Fujiko's life.
---
1x08 The All-Together Playing-Card Operation (December 12, 1971)
---
Napoleon once owned a deck of fortune-telling cards that are now in the hands of a millionaire known as Mr. Gold. Lupin plans to steal them during Mr. Gold's birthday party, and Zenigata plans to stop him. Lupin succeeds in stealing the mysterious cards.
---
1x07 A Wolf Calls a Wolf (December 05, 1971)
---
Three scrolls contain the secret of creating a blade like the Zantetsuken. Lupin wants to steal them as a matter of family pride because his grandfather, Arsene Lupin, stole them back in the 19th century. Lupin's father stole a dagger from a swordsman that was forged using the same process. The swordsman challenged Lupin II to a duel and lost. But, he managed to steal the scrolls for himself. Now, Lupin plans to steal the scrolls back, but to do so, he must face Goemon and Fujiko, who have their own plans for acquiring the scrolls.
---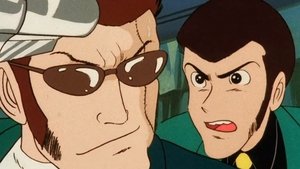 1x06 Rainy Afternoons are Bad (November 28, 1971)
---
One rainy afternoon, a man seeks Lupin's help on behalf of a young woman. The woman is actually Fujiko, who is after a diamond known as "The Star of Killamanjaro". The diamond was implanted into the chest of a mob boss. This boss had his memory wiped but died days before it was to be restored. Now, Lupin and the gang are after the ambulance carrying the corpse and the diamond in it. Zenigata is in charge of the ambulance and its escort, and he attempts to prevent Lupin from stealing the diamond.
---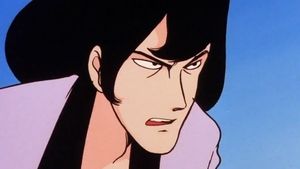 1x05 The Coming of Goemon the Thirteenth (November 21, 1971)
---
Goemon Ishikawa XIII is the thirteenth direct descendant of the famous samurai highwayman Ishikawa Goemon. Goemon's mentor has given him a mission; find Lupin and use the invincible Zantetsuken eliminate him. Neither Goemon nor Lupin know that Goemon's mentor and Fujiko are actually working together.
---
1x04 One Chance for a Prison Break (November 14, 1971)
---
Lupin and Fujiko successfully pull off a heist; that is, until Zenigata manages to shoot Lupin with a tranquilizer dart. Zenigata hauls Lupin off to jail. Despite Fujiko's best efforts, she cannot break Lupin out of prison, and Jigen provides no help, claiming that Lupin can leave whenever he wants. One year passes, and Lupin's still in jail with his execution date getting closer. Fujiko and the others try to help Lupin get out of jail.
---
1x03 Farewell My Beloved Witch (November 07, 1971)
---
A boat collision ruins Lupin and Fujiko's quiet boating expedition. They discover a woman named Linda in the other boat just as gunmen on a larger boat attack them. After avoiding the gunboat, they learn that Linda is the assistant to a world-renowned expert on nuclear fission. She lived on an island with the doctor, which also housed the "Kirein Killers" ("Killers of the Sea"). Lupin and Jigen try to storm the island to save the Doctor and discover Linda's mysterious secret.
---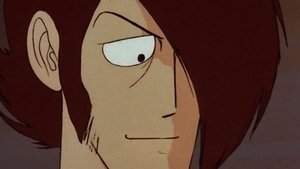 1x02 The Man They Called a Magician (October 31, 1971)
---
Fujiko has stolen something from a man named Pycal, and he wants it back. Pycal is a magician who is able to shoot flames from his hands, walk on air, and deflect bullets with ease. Lupin goes up against Pycal in hopes of saving Fujiko. (Pycal first appeared in chapter 7: "Magician" of the original manga series.)
---
1x01 Is Lupin Burning...?! (October 24, 1971)
---
The Hida Speedway has been completed and Lupin is looking to take top prize at the first race. The race is actually a trap designed by the Scorpion Gang who are intent on killing Lupin and eliminating all criminal competition.
---