Lupin the Third
Specials
Lupin the Third
Specials
First Air Date: January 01, 1969

| | | |
| --- | --- | --- |
| First Aired on | : | 1969 |
| Episodes | : | 43 episodes |
Episodes
0x43 Episode 43 (March 28, 2012)
---
---
0x42 Episode 42 (December 06, 2019)
---
---
0x41 Episode 41 (May 31, 2019)
---
---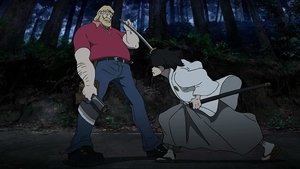 0x40 The Blood Spray of Goemon Ishikawa (February 04, 2017)
---
Lupin's friend, the samurai Goemon Ishikawa, takes a job as bodyguard for a yakuza boss. But a brutal assassin kills the yakuza and Goemon is honor-bound to track him down.
---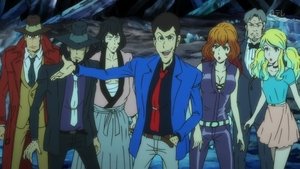 0x39 Italian Game (January 08, 2016)
---
The special's story centers on the kidnapping of Rebecca Rossellini, a beautiful business owner who is a featured character in the new Lupin III TV anime series that is currently airing. Upon hearing of her kidnapping, Lupin rushes to her rescue. Additionally, Lupin receives a written challenge from a mysterious person named "The Masked Count" suggesting a contest: who can obtain the "inheritance of Count Cagliostro" first.
---
0x38 Daisuke Jigen's Gravestone (June 21, 2014)
---
Lupin and Jigen have their sights set on a treasure worth stealing called the Little Comet which is located in the country of East Doroa. The country has fortified its border after a singer named Queen Malta got assassinated in the neighboring country of West Doroa upon visit. Despite the two countries being enemies, Lupin and Jigen still plan to steal the treasure. During the heist, Jigen almost got killed by a skilled sniper named Yael Okuzaki. His specialty is preparing tombstones for his targets before executing his kills. Its said that no one has survived after Yael makes a grave for that target.
---
0x37 Lupin III vs. Detective Conan: The Movie (December 07, 2013)
---
It is a cross over between the series Lupin III and Detective Conan and takes place after the television special Lupin the 3rd vs Detective Conan. The plot follows Conan Edogawa who sets out to apprehend Arsène Lupin III, the suspect of stealing a jewel called Cherry Sapphire.
---
0x36 Princess of the Breeze - The Hidden City in the Sky (November 15, 2013)
---
The story is set in Shahalta, a tiny European city-state floating in the air with practically no contact with the outside world for years. The government is transitioning from a monarchy to a republic, and to celebrate the occasion, a national treasure exhibition is being held. Lupin infiltrates the exhibition for the secret royal treasures, but not before sky pirates snatch them first.
---
0x35 Record of Observations of the East - Another Page (November 02, 2012)
---
Lupin has become a suspect in the murder of a professor named Theo Argent. The professor had just discovered the missing page of Marco Polo's Record of Observations of the East travel journal. As Lupin is being pursued by the police, he ends up getting unlikely help from the granddaughter of Theo Argent, Lisa.
---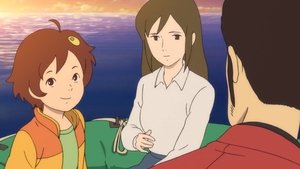 0x34 Blood Seal of the Eternal Mermaid (December 02, 2011)
---
Lupin's latest heist involves stealing a pair of jewels that hold the secret to an even greater treasure, but unfortunatly there's a lot of obstacles in Lupin's way. The smallest one involves Maki, a 14 year old girl who wants Lupin to teach her to be a thief. But what is her connection to the treasure and the mysterious girl Misa. The secrets behind the treasure reach back even into Lupin's own past.
---
0x33 The Last Job (February 12, 2010)
---
The story begins with the discovery of a Japanese cultural treasure -- at a Nazi Germany sanatorium. Morgana, a mysterious figure who leads a ninja thief gang, battles Lupin for the treasure, and he seemingly kills Zenigata
---
0x32 Lupin III vs. Detective Conan (March 27, 2009)
---
A wealthy woman and her son are dead from an apparent hunting accident and suicide. The daughter, Princess Mira Julietta Vesparand, pulls the old Prince and the Pauper maneuver with Detective Conan's friend Mouri Ran. It is up to the great Detective Conan to switch them back and discover the truth behind that fateful day. Complicating the issue is the wily thief Lupin the Third, and he is after the "Queen Crown" owned by the Vesparand family. When two of legendary characters meet, who will win the day?!
---
0x31 Sweet Lost Night (July 25, 2008)
---
Lupin scores a "magic lamp" and finds it does hold a genie. However, the stroke of 7PM strikes, and that is the last thing he remembers. Finding himself in Singapore, Lupin must battle his way past the forces of Colonel Garlic and discover the secret behind the lamp. But every time the clock strikes 7PM, his memory is wiped clean! How can Lupin piece together this puzzle, when he can't even remember what he is doing?
---
0x30 Green Vs. Red (April 02, 2008)
---
After Arsène Lupin III disappearance in the world, people have began imitating Lupin's appearance and personality in an attempt to become the "real Lupin". After a fake Lupin was captured by the police, all the Lupins around the world travel to Tokyo to free the captured Lupin only to be captured themselves. A skilled pick pocketer named Yasuo is given a green coat and a Walther P38, the same gun Lupin uses, by a mysteriously elderly man. Yasuo decides to don the Green jacket and takes the role of Lupin. He then announces to the company Night Hawk that he will steal the object they have secured in the building, the Ice Cube. After gathering information on the Ice Cube, Yasuo is confronted by the real Lupin donning the Red Jacket. Yasuo decides that if he can defeat the real Lupin, he will be considered the new Lupin. However they are interrupted when a missile strikes the car behind Yasuo and seemingly kills him. Yasuo awakens to find out Fujiko Mine had save his life. They decide to team up in order to steal the Ice Cube. Once breaking into the Night Hawk building, Yasuo manages to possess the Ice Cube which is revealed to be the prototype of a new generation of nuclear warfare. Lupin and Koichi Zenigata allows Yasuo to escape with the Ice Cube to prevent its misuse in war. The next day, a fake Lupin decides to set up a match between Lupin and Yasuo. The two meet atop a building and a Lupin with an unknown jacket color is thrown off the building. The unknown Lupin awakens in an ambulance and escapes before Zenigata captures him. Yasuo decides to pay a visit to his sick grandmother who wishes him well. Later that night, Yasuo, revealed to be the winner of the duel, escapes with Daisuke Jigen from the cops.
---
0x29 Elusiveness of the Fog (July 27, 2007)
---
On the ocean floor, Lupin is once again seeking a treasure hoping to get on Fujiko's good side. As Zenigata chases them on sea and land, people around the gang begin to vanish mysteriously. The fog rolls in and Mamo Kyosuke appears in a burst of light; he claims to be from the future and seeks revenge on Lupin III for what Lupin XIII has done to him. Mamo hurls Lupin, Jigen, Goemon, and Zenigata 500 years into the past; as two warring factions fight over a legendary shrine dedicated to time travel, Lupin must find a way to survive the past to ensure his future.
---
0x28 Seven Days Rhapsody (September 08, 2006)
---
After a successful heist at the race track, Lupin has his sights set on a valuable diamond set to be displayed in seven days. His plan is complicated when he saves a young girl named Michelle from a group of thugs. Michelle's father is very rich and connected to the diamond; her father also enlists an old mercenary friend of Jigen to persuade Jigen to work for him. Goemon has also been hired by Fujiko to assist her in her own plans for the diamond. With no one to turn to and double-crosses galore, can Lupin pull things together in a week?
---
0x27 Angel's Tactics (July 22, 2005)
---
Deep in Area 51, Lupin has just purloined the extra-terrestrial "original metal" from a government research facility. With Zenigata and his new partner Emily hot on his heels, Lupin finds himself the target of an all-female assassin group known as the Bloody Angels. Can Lupin outwit the heavenly tactics of these deadly beauties?
---
0x26 Stolen Lupin (July 30, 2004)
---
In Bastille, France, the treasure of the Bourbon Dynasty was stacked in a truck and stolen. Thinking it was undoubtedly Lupin's doing, Zenigata and the French police pursue the truck. But, the criminal was actually an unheard-of woman. Then, the true Lupin appears. Lupin successfully steals the truckload of treasure from the woman but is then mysteriously kidnapped. Malchovich is the man who kidnapped Lupin. Fujiko is also caught and kept hostage while trying to steal the worldwide famous jewel "Bull's Eye". In order to rescue Fujiko, Lupin, along with reluctant Jigen and Goemon, tries to steal Bull's Eye from the Grand Bateau, the French museum renowned for having the greatest security in the world. Everything starts from here! Female thief Becky, scoundrel Malchovich, and Lupin... Ambition, human relations... Each secret becomes gradually clear during the scramble for the Bull's Eye. The series' highest spectacle romance unfolds, and France is the stage.
---
0x25 Operation: Return the Treasure (August 01, 2003)
---
"The Trick Diamond" is the key to unlocking a treasure hidden within Gaudí 's famous Park Gruell. The crime lord Mark Williams was in possession of the diamond but has recently passed away. However, his will gives Lupin a chance to gain the object of many a criminal's desire. Lupin is in for quite a shock though as Mark's conditions are quite unique. Mark replaced six treasures with copies and has kept the originals for himself. Now, Lupin must prove his talent by switching the originals back into place within seven days. Only then will he be given the location of the diamond.
---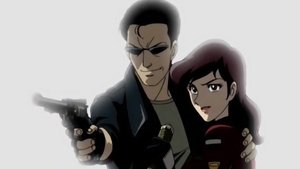 0x24 Episode: 0 First Contact (July 26, 2002)
---
Jigen sits in a bar; next to him is a Elana, a reporter. She starts her tape recorder and asks Jigen about the first time he met Lupin III. They walk out of the bar and into an alley. Jigen strikes a match and remembers...Jigen's tale revolves around a millionaire named Galbez and an ancient Japanese cylinder made from some green metal. The cylinder contains a scroll that tells how to forge an indestructible metal; Lupin wanted to steal it, and it was Jigen's job to stop him along with Galbez's bodyguard Shade.
---
0x23 Return of the Magician (April 03, 2002)
---
Lupin steals an extraordinary gem from a Mediterranean party, only to be interrupted by Pycal, the trickster "magician" who had apparently died fighting Lupin early in his career. Pycal, now armed with real magical abilities, is determined to take revenge.
---
0x22 Alcatraz Connection (August 03, 2001)
---
Somewhere off the coast of San Francisco lies a sunken ship filled with gold ingots, and Lupin has just stolen some data to help him track it down. What Lupin and the gang does not know is that a crime syndicate known only as the "Secret Seven" is also after the sunken gold. Zenigata and his SFPD counterpart are hot on Lupin's trail, and mysterious men in black seem to shadow Lupin's every move. Who will win the race to the gold, and what connection does the gold have to Alcatraz and John F. Kennedy?
---
0x21 Missed by a Dollar (July 28, 2000)
---
Lupin has disguised himself and is bidding on a ring up for auction in New York City. The ring holds the secret location of a legendary broach; the broach is said to bring good fortune to whoever wears it and has been in the possession of Napoleon, Lenin, and Hitler. When a bidder outbids him by one dollar, he decides to take the more traditional route and steal it. However, a heavily armed group of men relieve him of his prize. They work for Cynthia, the head of Bank of World.
---
0x20 The Columbus Files (July 30, 1999)
---
Fujiko and Lupin are enjoying a romantic dinner together; as usual, Lupin's appetites include getting a taste of Fujiko's latest plan. Fujiko has uncovered the "Columbus Files" that tell of an incredible treasure known appropriately as the "Columbus Egg". Before Lupin can learn more, they are attacked by a helicopter squadron led by Nazaroff. Lupin and Fujiko end up hanging onto the edge of a cliff, but Fujiko falls to earth after a gunshot severs the rope attaching her to Lupin. A young woman named Rosaria is handing over a piece of sunken treasure to a buyer. She returns home to find an uninvited guest... Fujiko! However, Fujiko has amnesia and is haunted by frightening images of being chased by Nazaroff's men and of the contents of the Columbus Files. Can Lupin restore Fujiko's memories to find the Columbus Egg as well as for her own sake? And why is Rosaria determined to find the Egg for herself?
---
0x19 Crisis in Tokyo (July 24, 1998)
---
When a strange set of photographic plates makes its way into the hands of a famous art dealer in Tokyo, it's up to Lupin to steal them. But this time, it seems that he may have to do it alone. Or will he? Goemon and Fujiko team up and put a deal on the table that Lupin may be forced to take. Following Lupin every step of the way is Inspector Zenigata. He is so focused on his target that he tends to forget his department's deal to allow a journalist named Maria to tag along with him. However, there may be more to her and the photographic plates than anyone knows… or even begin to fathom.
---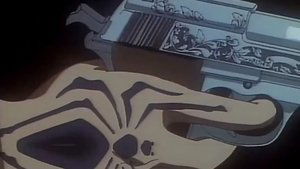 0x18 Island of Assassins (August 01, 1997)
---
Its Lupin's greatest challenge yet as he goes toe to toe with the mysterious and deadly inhabitants of an island that doesn't exist on any map -- the Island of Assassins. The "Tarantulas" are the most fearsome gang of assassins on the face of the planet. But, in order to solve a dark mystery from his past, Lupin must lower himself into the heart of the spider's lair! Can Lupin fight an assassin army, steal their fabled cache of gold, find a cure for an "incurable" poison, and get the girl, all at the same time? One thing is certain, with Jigen, Goemon, and Fujiko along for the ride; it's going to be nonstop adventure as the gang tries to escape the Island of Assassins!
---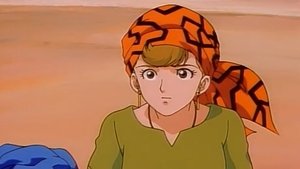 0x17 The Secret of Twilight Gemini (August 02, 1996)
---
A dying man hands Lupin a mysterious diamond known as "Twilight Gemini". It is one half of a larger diamond that holds the secret to a buried treasure. The search for the other half and the treasure leads Lupin and Jigen to the deserts of Moracco. Fujiko's attempt to seduce the diamond from Lupin is interrupted by Sadachiyo, an effeminate, whip-wielding villain. The search for the treasure becomes more complicated as Lara, a beautiful rebel leader joins Lupin, and Goemon seeks only revenge against Sadachiyo.
---
0x16 Dead or Alive (April 20, 1996)
---
Lupin, Goemon, and Jigen take a mini-helicopter and head to the mysterious "Drifting Island" looking for a treasure rumored to be hidden somewhere on it. Through their exploration of the island, the trio encounters the lethal "Nanomachine," the island's security system. The trio triggers the alarm, springing "the Nanomachine" to life. The key to solving the island's mystery lies in the small nation of Zufu. This once prosperous nation is now ruled by the ruthless, knife-collecting, General Headhunter. Fujiko does her usual probing and hacks into General Headhunter's computer hoping to find some crucial information. Zenigata has received a video message from Lupin in which Lupin announces his desire for the priceless treasure. Oleander, a fiery blond officer with some hidden secrets of her own, steps in to help Zenigata. Armed with their newly found information, Lupin, Goemon, Jigen, and Fujiko go back to "Drifting Island," but this time they are followed by General Headhunter.
---
0x15 The Pursuit of Harimao's Treasure (August 04, 1995)
---
Three statues hold the key to finding the eight billion dollar treasure of Harimao. Having acquired one of the statues, Lupin finds himself an unlikely ally of retired British agent Lord Archer and his granddaughter Diana. Only Archer knows where to find the remaining figure, but the Neo-Himmel group seeks the treasure to fund their own plans. Who will claim the riches of Harimao?!
---
0x14 Farewell to Nostradamus (April 01, 1995)
---
A simple diamond heist leads Lupin into the machinations of a bizarre cult. The cult is based around the prophecies of Nostradamus, and they kidnap Julia, the daughter of Douglas, a wealthy American who is seeking the presidency, along with Lupin's diamond. At stake is the lost book of prophecy Douglas holds in the vault at the top of his skyscraper. Can Lupin rescue Julia, find a way into the vault, and discover the connection between the cult and the kidnapping? And what about his diamond?
---
0x13 Dragon of Doom (July 29, 1994)
---
Hong Kong crime lord Chin Chin Chu wants to hire Lupin, Fujiko, and Jigen to recover a gold dragon statue from the wreckage of the Titanic. Lupin is intrigued as it is the same statue that his grandfather attempted to steal right before the Titanic sank. However, Lupin refuses to work with Chu and vows to retrieve it and his family pride on his own. With help from Kikyo, a childhood friend, Goemon also seeks to maintain his family's honor by ensuring no one, even Lupin, gains the statue. Who will be able to hang onto the statue and learn its secrets?
---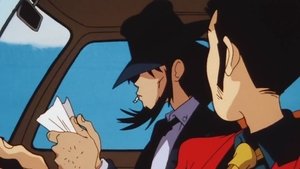 0x12 Voyage to Danger (July 23, 1993)
---
Inspector Zenigata has been removed from the Lupin case which leaves him despondent, and he ends up drinking with Lupin & Jigen. Lupin decides that he and his gang should work with Zenigata to solve his new case, investigating a group of arms dealers known as Shot Shell. Lupin gathers his partners together (Jigen, Goemon, & Fujiko), and with Zenegata they steal a Russian submarine. They kidnap a scientist named Karen Korinsky to help them operate the sub, and also to protect her from Shot Shell. Meanwhile the ICPO assigns a man named Keith Hayden to the Lupin case, and unlike Zenigata he wants Lupin and his group dead. Where ever Lupin and friends go, Keith follows, as the officer attempts to pick them off one by one.
---
0x11 From Russia With Love (July 24, 1992)
---
A horde of lost Romanov gold has turned up in San Antonio's Bank of Liberty, and Lupin aims to add it to his collection. Aiding him in his larceny is Jigen, Fujiko, and Judy Scott, an expert on the Romanov family. Unfortunately for Lupin, the legendary mystic monk Rasputin is also seeking the gold and has managed to convince Goemon to do his bidding. Can Lupin outwit and outrun Rasputin, Rasputin's henchmen, Goemon, and the New York mafia to claim the gold
---
0x10 Napoleon's Dictionary (August 09, 1991)
---
While Lupin does enjoy racing for the sport of it, the prize in an antique car grand prix across Europe is Lupin's only goal. The prize is a dictionary that once belonged to Napoleon. More importantly, the dictionary was also once owned by Lupin's family and contains the location of one of his family's most prized possessions. Lupin does not know what the possession is, but it is a matter of family pride. With the usual suspects on his trail, can Lupin outrace everyone to the treasure?
---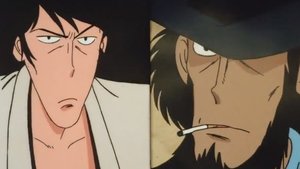 0x09 The Hemingway Papers (July 20, 1990)
---
A bloody civil war is the setting for Lupin's latest caper; the leader for one of the factions holds documents written by Earnest Hemingway and contain the location of a remarkable treasure. With Goemon and Jigen fighting on opposite sides of the war, Lupin must tackle this challenge alone. As the war rages on, can Lupin secure the treasure and keep Goemon and Jigen from killing each other?!
---
0x08 The Plot of the Fuma Clan (September 14, 1987)
---
Goemon's wedding to Murasaki Inabe, daughter of a samurai clan's leader, is interrupted when the Fuma ninjas attack, kidnapping the bride-to-be and demanding her family's ancient treasure as ransom. Lupin, Jigen, Goemon and Fujiko work together once again to try to save Murasaki and get to the treasure before the Fuma can steal it.
---
0x07 The Legend of the Gold of Babylon (July 13, 1985)
---
Deep beneath New York city are buried tablets that tell the tale of Babylon's gold that was lost during Babylon's destruction. Lupin is interested in finding this gold, but will have to deal with two mafia families and Zenigata during his quest in unsolving the mystery of the tablets. During Lupin's journey he encounters an old woman who has a connection with this treasure.
---
0x06 Bye Bye, Lady Liberty (April 01, 1989)
---
A woman has proposed to Lupin, and he wants to go straight. After the disappearance of the Statue of Liberty, its said that somewhere in the statue is a diamond that controls a deadly computer virus. A group of evil underground satanists want to have its power to start a world war, but Lupin is after it so he can erase his criminal history on police files so he can go straight.
---
0x05 Pilot Film (August 17, 1988)
---
Two years after the birth of the manga a pilot film was realized. It was a brief film of only 15 minutes that had the purpose of assay the response to a possible future anime realization of Lupin III. The pilot opens with a challenge call from Lupin to Zenigata from a public phone.
---
0x04 The Castle of Cagliostro (December 15, 1979)
---
Tracking the legendary counterfeits known as "Goat Bills," international thief Arsene Lupin III arrives at the Duchy of Cagliostro. Once there, he nearly rescues a damsel in distress from the Regent's guards. Following his failure, Lupin takes it upon himself to save her from captivity.
---
0x03 Mystery of Mamo (December 16, 1978)
---
Lupin, the master thief/spy/Jack of all Trades, has been executed, but he is still alive, and not even Lupin himself knows how that is possible. While trying to figure out, however, he and his gang are thrust into a conspiracy involving clones, Lupin's un-trustworthy rival Fujiko, and a minature mad-madman's plot to take over the world.
---
0x02 Strange Psychokinetic Strategy (January 01, 1974)
---
Jigen who is a follower of the Lupin Empire, hopes to convince Lupin III to reinherit his family's legacy. Lupin however is busy with trying to steal an artifact that's being targetted by the mob. It'll be a matter of time in seeing if Lupin will take over his family's empire or not.
---
0x01 Secret Files (January 01, 1969)
---
"Lupin III: Secret Files" is actually a compilation of two previously unreleased works and three film trailers. The first unreleased work is the original pilot film which was to be Lupin's anime premiere, but was replaced by the TV series. The second is a remake of the pilot which, for unknown reasons, also went unreleased. The trailers are for the first three Lupin films: "Lupin vs. the Clone", "Castle of Cagliostro", and "Legend of the Gold of Babylon".
---