Homefront
Season 1
Homefront
Season 1
First Air Date: September 24, 1991

| | | |
| --- | --- | --- |
| First Aired on | : | 1991 |
| Episodes | : | 24 episodes |
Episodes
1x24 Take My Hand (July 28, 1992)
---
The Sloans refuse their son's last wish to have Gloria Davis, their black cook, sing at his funeral. Mike's Italian war bride, now a widow, confronts the girl he left behind.
---
1x23 Songs Unsung Are Sweetest (April 15, 1992)
---
Charlie leaves Caroline when he learns she's the spy. Hank goes to his mother's wedding, Al lies to Anne about his father's acceptance of a non-Jewish bride and the Davises open their restaurant.
---
1x22 Spanish Moss (April 08, 1992)
---
Hank moves out of the house as Anne prepares to marry Al. Charlie's growing closeness to Gina gets serious when he learns of Caroline's lies. The Davises are reluctant to accept help from their former employer despite the impossibility of getting a bank loan.
---
1x21 If You Want It Done Right... (April 01, 1992)
---
The union goes on strike and as tensions inside the Sloan factory rise, Gina's resourcefulness keeps the situation from turning violent. Abe relents when he goes to argue with his striking son.
---
1x20 Obstinacy or Constancy? (March 25, 1992)
---
Al lies to the wokers about union money, trying to pull them into a strike. Caroline tries to dissaude Charlie from participating in the strike by telling him she's pregnant. Anne is determined to raise her baby Catholic. Judy Owens moves to town.
---
1x19 At Your Age (March 18, 1992)
---
Jeff's hometown debut with the Indians brings everyone out to the ballgame. Meanwhile, Hank feels alienated from his family after learning that Al will soon be part of it; Grandma Davis plays matchmaker for Robert, who has another gal in mind.
---
1x18 First Sign of Spring (March 11, 1992)
---
Sarah dies, and the Sloans beg Gina to leave the dangerous Metcalf house. Anne announces she's pregnant.
---
1x17 No Man Loyal and Neutral (March 04, 1992)
---
Linda is suspected of being the management spy, and the tension over the union results in violence at the Metcalf home. Judy reunites Jeff and Ginger.
---
1x16 Getting to First Base (February 18, 1992)
---
Caroline Hailey becomes a management spy, ruining the planned strike at the plant. Jeff makes the cut in camp but loses Ginger when she catches him red-handed.
---
1x15 Bad Connection (February 04, 1992)
---
Jeff's worries at training camp turn him toward a sports-savvy bar owner who happens to be female. Ginger copes with an amorous boss.
---
1x14 That's the Way the Cookie Crumbles (January 28, 1992)
---
Jeff departs for spring training in Florida. The Davises face discrimination in getting a loan for their business.
---
1x13 When It Rains, It Pours (January 14, 1992)
---
Linda gets a new view of her old boyfriend, Mike Sloan Jr., when old Army buddy Bill Caswell arrives in town. The Davis family searches for a misplaced gall bladder, and Anne and Al's relationship goes a step further. Jeff is accepted as a rookie ballplayer.
---
1x12 All These Things Will I Give Thee (January 07, 1992)
---
Linda is tempted by an offered management position just as the workers rebel over news of Ruth Sloan's new fur. Ruth accepts Gina and the baby into her home, and Mike Sloan tells Caroline he'll be ready to repay the Hailey's kindness to his daughter-in-law.
---
1x11 Sinners Reconciled (December 17, 1991)
---
Gina has her baby, which is born with a serious illness. Anne attempts to reconcile with Al via Christmas cookies.
---
1x10 Szabo's Travels (December 10, 1991)
---
Ginger sticks it out in California but Jeff heads back to Ohio. Anne crosses religious lines to date Al. The Davises go into business for themselves.
---
1x09 Splitting Hairs (December 03, 1991)
---
The Sloans' tactic of hiring blacks to scare the workers into leaving the union backfires when the new employees start joining up. Hank confronts his boss over his attempt to bring race into the union issue, Anne falls for organizer Al, and Ginger heads to Hollywood with Jeff.
---
1x08 Man, This Joint is Jumping (November 26, 1991)
---
A dance contest promising a chance at a Hollywood screentest steps up competition between Ginger and Caroline, and sends Jeff to a dance studio for lessons. It also gives Mike Sr. a chance to charm workers out of unionizing, and allows Al Kahn to trip the light fantastic with Anne.
---
1x07 Kids (November 19, 1991)
---
Gina finds a place, unaware that it was arranged by her hated former father-in-law. Charlie tells Ginger he married the wrong woman, but continues to make plans to start a family. Linda and Hank fight but manage to make improvements at the plant.
---
1x06 Toledo (November 12, 1991)
---
Caroline's angry when her husband jealousy attacks Charlie over Ginger. Jeff and Ginger travel to Toldeo for a pregnancy test while Caroline strikes out at her husband by leaving town with a travelling salesman.
---
1x05 Holier Than Thou, Too (October 29, 1991)
---
Union activity at the plant divides the town. Linda tries to talk her brother Hank out of becoming management while their mother confronts organizer Al about the danger he's brought to her family. Robert Davis joins the union after being attacked by racist co-workers, but has to fight his father on the issue.
---
1x04 Patriots (October 15, 1991)
---
Mike Sloan, Sr. tries to keep the workers from organizing when union organizer Al Kahn comes to town. Jeff and Ginger date publicly, Abe plots to get his job back by bringing Gina back into the Sloan family.
---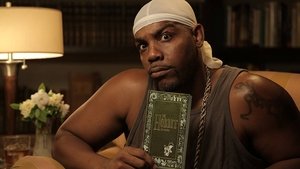 1x03 So All Alone (October 08, 1991)
---
The Sloans fire the Davises for helping Gina. Caroline and Charlie discuss birth control. Hank and Sarah's impending wedding depresses Jeff and Ginger.
---
1x02 Bedsprings (October 01, 1991)
---
The Sloans try to pay Gina to leave town when they learn she's pregnant, touching off a swell of support for the widowed war bride. Jeff's anonymous love poem to his brother's sweetheart goes astray.
---
1x01 S.N.A.F.U. (September 24, 1991)
---
Three soldiers return home from World War II and each is faced with his own set of problems. Two brothers in love with the same girl; race discrimination; gender discrimination in the work force; family betrayal; and a soldier's death.
---