Coach
Season 5
Coach
Season 5
First Air Date: September 08, 1992

| | | |
| --- | --- | --- |
| First Aired on | : | 1992 |
| Episodes | : | 23 episodes |
Episodes
5x23 One for the Road (May 19, 1993)
---
Hayden and Christine's third attempt to get married includes plans for a wedding in the woods in a church that's due for demolition.
---
5x22 Why So Happy, Hayden? (May 12, 1993)
---
Hayden attempts to recruit Tyler Roberts, the country's top high-school football player from Note Dame.
---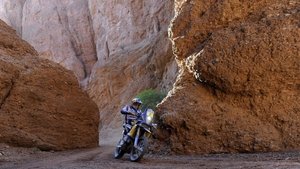 5x21 About Face (May 05, 1993)
---
Hayden tries to convince Christine that she does not need a face-lift to improve her chances in a job search.
---
5x20 Dirty Tricks (March 31, 1993)
---
Judy threatens to quit coaching at Minnesota State when Hayden plays one last practical joke on her during an important ceremony.
---
5x19 Luthario (March 10, 1993)
---
Luther begins questioning the relationship when his romance with Lorraine heats up.
---
5x18 The Bigger They Are (February 24, 1993)
---
One of Hayden's former football players is forced into early retirement because of a surprising medical problem, despite his very real knee injuries; the real reason is cancer.
---
5x17 Burden of the Burleighs (February 17, 1993)
---
Hayden and Christine are driven crazy when Howard and Shirley decide to become their best friends.
---
5x16 Vegas Odds (February 03, 1993)
---
Hayden and Christine impulsively decide to get married while spending the weekend with Luther in Las Vegas.
---
5x15 Buzzy Money (January 27, 1993)
---
Hayden is thrilled when Kelly receives a large check from her ex-husband, until he learns her plans for the money.
---
5x14 The Commercial (2) (January 13, 1993)
---
Hayden tries to restrain his jealousy over Christine's on-air romance with her new co-star in the coffee commercial.
---
5x13 The Commercial (1) (January 06, 1993)
---
Hayden is set to star in a coffee commercial with Christine, but his part is recast; Luther decides to write a screenplay.
---
5x12 My True Love Gave to Me... (December 16, 1992)
---
Hayden's and Dauber's gifts to the women in their lives accidentally get switched -- and Judy thinks Dauber is proposing to her when she unwraps Christine's ring.
---
5x11 The Patriot Bowl (December 02, 1992)
---
Hayden's team plays in the Patriot Bowl under horrendous conditions.
---
5x10 Vows (November 25, 1992)
---
Hayden and Christine marry in her childhood home.
---
5x09 Dresswreckers (November 17, 1992)
---
Christine's plans for a perfect wedding go from bad to worse after Luther sets her wedding dress on fire.
---
5x08 The Bachelor Party (November 10, 1992)
---
Johnny Unitas, Dick Butkus and Bubba Smith upset Luther when they host Hayden's bachelor party.
---
5x07 Love Me Tender (October 27, 1992)
---
Luther reveals his true opinion of Christine following a close brush with death.
---
5x06 Rizzendough Rendezvous (October 20, 1992)
---
Hayden's enthusiasm for fund-raising threatens Luther's romance with wealthy widow Mrs. Rizzendough.
---
5x05 Shirley Burleigh, Girlie Friday (October 13, 1992)
---
Howard's wife Shirley comes to work in the athletic department as his temporary secretary and drives him crazy; Luther and Dauber fight to keep their favorite cereal alive.
---
5x04 Born Luther (October 06, 1992)
---
Luther complains to Hayden about the lack of recognition for his contribution to the team's success -- then must face the media when the team loses.
---
5x03 Father of the Year (September 29, 1992)
---
Hayden hires Kelly's roommate to act as his daughter when Kelly refuses to attend his Father of the Year banquet.
---
5x02 Big Brother, Little Brain (September 22, 1992)
---
Dauber's relationship with his girlfriend Judy is threatened when he becomes a Big Brother to an 8-year-old.
---
5x01 To Air Is Human (September 08, 1992)
---
Hayden wins his first football game of the year and proposes to Christine on his new live television show.
---