Sonic the Hedgehog
Season 1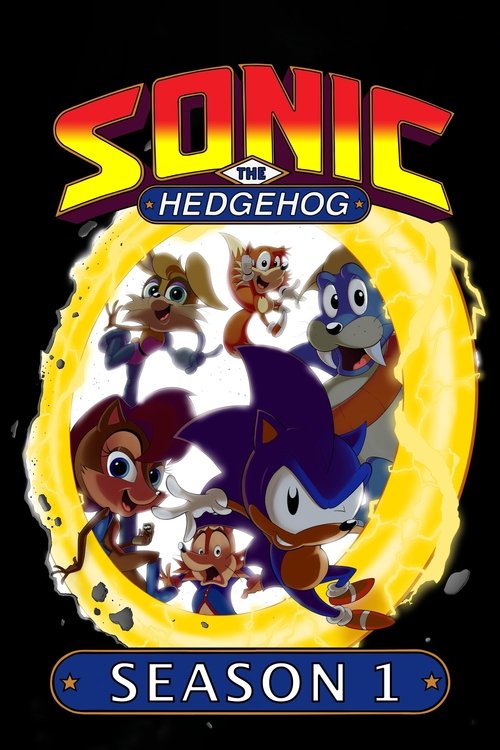 Sonic the Hedgehog
Season 1
First Air Date: September 18, 1993

| | | |
| --- | --- | --- |
| First Aired on | : | 1993 |
| Episodes | : | 13 episodes |
Episodes
1x13 Heads or Tails (December 11, 1993)
---
In Robotropolis, Sonic encounters his roboticized pet dog, Muttski. Meanwhile, the Freedom Fighters have to defend the Great Forest from Buzzbombers.
---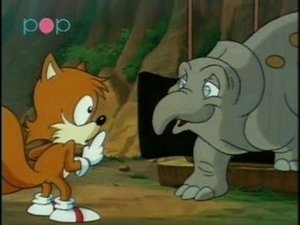 1x12 Sonic Past Cool (December 04, 1993)
---
Tails finds a lost baby terrapod in the forest. The Freedom Fighters try to return the baby and protect it's herd from Robotnik.
---
1x11 Sub-Sonic (November 27, 1993)
---
Robotnik, drilling for oil, stumbles upon a super growth water and wakes a karken monster. This causes the forest to be dying and the kraken kidnaps Sonic, Sally and Antoine, leaving Rotor to save the day.
---
1x10 Warp Sonic (November 20, 1993)
---
Sonic, Sally and Antoine are about to be captured when a goat named Griff saves them and takes them to an underground city named Lower Mobius. Unknown to the Freedom Fighters, Lower Mobius has a failing power source so Griff plots to steal the power stone.
---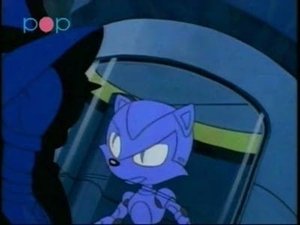 1x09 Sonic's Nightmare (November 13, 1993)
---
Sonic is having nightmares of Sally getting roboticized. Meanwhile, Sally, Bunnie and Antoine go on a mission to stop Robotnik from creating acid rain clouds. When they're captured, Sonic has to conquer his fears to save them.
---
1x08 Hooked on Sonics (October 30, 1993)
---
Antoine becomes jealous of Sonic and wants to impress Sally. He comes to the conclusion that the only to do that is to capture Robotnik.
---
1x07 Harmonic Sonic (November 06, 1993)
---
Robotnik has activated the Skyspy satellite to find Knothole. Sonic and Rotor work to take out the Skyspy before it's too late.
---
1x06 Sonic Racer (October 23, 1993)
---
Robotnik and Snively announce a race to be held in Robotropolis. Sonic can't help himself and enters the race, where he has to face a robot cat built to be faster than him.
---
1x05 Super Sonic (October 16, 1993)
---
Nicole needs to be repaired and the only place to get the needed parts is Robotropolis. There, Sally enters the Forbidden Zone and discovers a wizard named Lazar. Robotnik steals his spells and awakens Lazar, who thinks Sonic is the real thief. Sonic says he will get the spells back, but he'll have to do it without his speed.
---
1x04 Sonic & the Secret Scrolls (October 09, 1993)
---
The Freedom Fighters travel to a mountain city named Maga to find the Secret Scrolls. To get them, they need to get past several tests as well as Robotnik, Snively and SWATbots.
---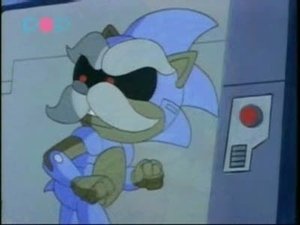 1x03 Ultra Sonic (October 02, 1993)
---
The Freedom Fighters stumble upon a train bound for a crystal mine and Sonic finds his roboticized Uncle Chuck to be onboard. Sonic uses a power ring to temporarily restore Uncle Chuck's free will and he explains that Robotnik is after a powerful crystal, which will destroy the eco-system if taken out.
---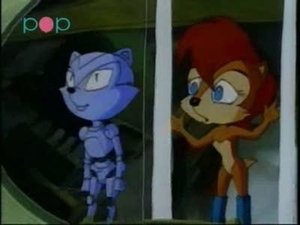 1x02 Sonic & Sally (September 25, 1993)
---
Sally gets caught by SWATbots in Robotropolis. When Sonic attempts a rescue, he actually brings back a robot duplicate of Sally created by Robotnik. Only Tails suspects something is wrong, but no one believes him.
---
1x01 Sonic Boom (September 18, 1993)
---
While raiding a Robotropolis plant, Sally picks up a message coming from the Dark Swamp, which leads her and Antione on a search to find her father. Meanwhile, Sonic races to save them and a captured friend.
---