The Alfred Hitchcock Hour
Season 2
The Alfred Hitchcock Hour
Season 2
First Air Date: September 27, 1963

| | | |
| --- | --- | --- |
| First Aired on | : | 1963 |
| Episodes | : | 32 episodes |
Episodes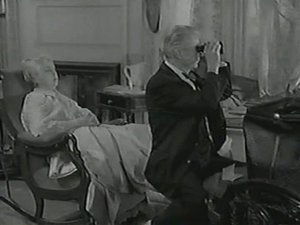 2x32 Body in the Barn (July 03, 1964)
---
Bessie Carnby and her daughter Camilla have been feuding with their neighbors Henry and Samantha Wilkins. In order to patch things up Bessie invites them over for dinner. Samantha refuses to go, but Henry goes and tries to act friendly. Later, he disappears and Bessie sees Samantha digging a hole in her barn. Bessie accuses Samantha of murder and calls the police. The police dig up the hole and find a badly decomposing body. Samantha is executed for the crime, but later Henry returns claiming he went out to sea. He has inherited his wife's money and marries Camilla. Bessie realizes she has been tricked and, feeling guilty over having sent an innocent Samantha to her death, decides to bring Henry to justice by poisoning herself and making it look like he is responsible.
---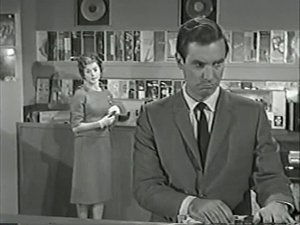 2x31 Isabel (June 05, 1964)
---
Howard Clements is wrongfully accused of assaulting a woman named Isabel Smith. He is convicted of the crime and is sent to prison for two years. When he gets out of prison he steals $13,000 which is the exact amount he would have earned if he had not been in prison. He then opens a record store in his hometown. He meets Isabel a few times and manages to get a date with her. Eventually the two become engaged. On their honeymoon, Howard sabotages the fuel line of the boat they rented and convinces Isabel to take a ride on it solo. Later, Howard gets hiw revenge when he hears an explosion in the distance. As he returns home, he is stopped by the police who know about his theft and also suspect him of murder.
---
2x30 The Second Verdict (May 29, 1964)
---
Ned Murray is a lawyer who gets Lew Rydell off on a murder charge, but later learns that he is guilty. Knowing that Lew cannot be tried twice for the same crime, Ned seeks out other ways to bring the man to justice. He talks to a gangster Tony Hardeman who misinterprets Ned's concern and decides to have Lew killed. Ned suspects that a murder is about to take place and tries to save Lew. He arrives at Lew's house too late and discovers that Lew is still alive. He managed to kill Tony before he could kill him. Ned realizes that he can now have Lew sent to prison since he can now be tried for another murder. Guilt overwhealms him, however, and Ned decides to defend Lew in court once again.
---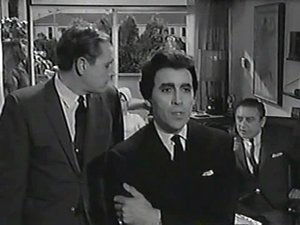 2x29 Bed of Roses (May 22, 1964)
---
George Maxwell is a former playboy who has just married his boss's daughter Mavis. George, however, must meet an ex-girlfriend to give her money. He arrives in a cab only to find his ex-girlfriend dead. He heads back home, but the next day the cabbie who drove him to the murder scene threatens him with blackmail. George tells his Mavis and she kills the cab driver and buries his body in the rose garden. Mavis then tells George that she killed his ex-girlfriend because she was alos blackmailing him. George is impressed and, later, when George's secretary threatens blackmail because she he knows about the cab driver, George calls Mavis and tells her that more rose bushes are on the way.
---
2x28 Who Needs an Enemy? (May 15, 1964)
---
Charlie Osgood has been robbing his partner Eddie Turtin for years. When Eddie finds out, he threatens to go to the police unless Charlie can give him back what he stole. Determined not to ply, Charlie and his girlfriend Danielle decide to fake Charlie's suicide and then leave the country. Charlie gives Eddie hints of suicide and then throws an explosives laden dummy over a bridge. After blowing up the dummy in the water, Eddie becomes convinced that Charlie is dead. Eddie gives the eulogy at Charlie's memorial service as Charlie heads to the office to pick up his stolen cash. He grabs the money and, afterwards, he and Danielle celebrate with drink. Charlie passes out after the drink and awakens to find Eddie and Danielle. Charlie realizes that he has been set up. Eddie planned to take the money and blame the theft on his dead partner. Eddie and Danielle get rid of Charlie for good by pushing him off a pier and blowing him up in the water.
---
2x27 The Sign of Satan (May 08, 1964)
---
Karl Jorla is a European horror movie star that is contracted by a Hollywood studio to appear in his first American film. The producers of the film watch a demo film of Jorla as the leader of a satanic cult and feel that he will be perfect for their new film. After he comes to America, Jorla becomes worried that real satanists are after him. He thinks they may want to kill him for allowing his demo film to be shown. Jorla is given around the clock protection by the studio, but he is almost killed anyway. Jorla manages to convince the studio to allow him to stay at a secret location unknown to anyone but him. The studio agrees, but later become worried when he doesn't show up for the first day of filming. The director begins to film scenes around him, until Jorla suddenly appears on the set. He moans an address in Topanga Canyon and disappears. The police are called and everyone goes to the address where the find Jorla beaten to death.
---
2x26 Ten Minutes from Now (May 01, 1964)
---
Donnelly Rhodes (as James Bellington) Lonny Chapman (as Lt. Wymar) Lou Jacobi (as Dr. Glover) Neile Adams (as Sgt. Louise Marklen) Jess Kirkpatrick (as Thomas Grindley) Sandra Gould (as Secretary) Betty Harford (as Woman in Museum) Harold Ayer (as Salesman) Police become suspicious of an unsuccessful artist named James Bellington after a city commissioner of parks and recreation recieves a series of bomb threats. Bellington tries to met the official. Since he is carrying a box that might be a bomb, the police stop him. They discover that the box only contains art supplies. Later, at an art museum Bellington is again stopped for carry a suspicious package whcih turns out to be harmless. The police force Bellington to see a psychiatrist and Bellington tells the psychiatrist that his next bomb threat will be real. The police stop a bomb carrying Bellington at the museum. He gives everyone in the museum ten minutes to get out and they do.
---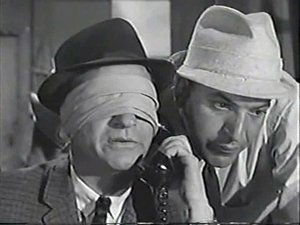 2x25 The Ordeal of Mrs. Snow (April 14, 1964)
---
A elderly woman is locked in an air tight safe, with one of her cats, by her niece's fiancé when she discovers he is a forger.
---
2x24 The Gentleman Caller (April 10, 1964)
---
Gerald and Milly Musgrove successfully steal $100,000 dollars, but run into the problem of where to hide the money. The couple befriend an elderly and somewhat senile woman named Emmy Rice. After a visit to her home, Gerald stashes the money in a stack of old magazines. Later, he convinces the old woman to name him in her will.
---
2x23 A Matter of Murder (April 03, 1964)
---
Sheridan Westcott kills his wife, hides it in his Rolls Royce, and heads to a nearby lake to dispose of it. While he is checking the water level in the lake, his car is stolen by a car thief named Philadelphia Harry.
---
2x22 Behind the Locked Door (March 27, 1964)
---
Newlyweds Dave and Bonnie Snowden visit the abandoned home of Bonnie's late father. In the home, Dave finds a locked door and comes to believe that there is something valuable inside. Later, Dave and Bonnie tell Bonnie's elderly mother Mrs. Daniels that they are married. Bonnie's mother is convinced that Dave is after her daughter inheritance. She tries to bribe Dave to annull the marriage. Dave refuses, but he is desperate for money. In an effort to convince Bonnie's mother of his good intentions. He convinces Bonnie to fake a suicide attempt by overdosing on sleeping pills. Dave hopes that Mrs. Daniels will see him caring for her and change her mind about him. Unfortunately, Bonnie is allergic to sleeping pills and accidently dies. After the funeral, Mrs. Daniels tells Dave that she has had a change of heart. She gives him the abandoned house. Dave heads to the home and again wonders what is behind the locked door. As he talks to himself,
---
2x21 Beast in View (March 20, 1964)
---
After being the repeated victim of harassing phone calls, Helen Clarvoe asks a lawyer Paul Blackshear to investigate a woman named Dorothy Johnson who may be behind the calls. Dorothy blames Helen for the break-up of her wedding engagement. Paul investigates and finds the unexpected.
---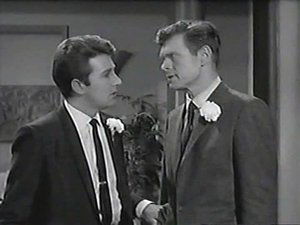 2x20 Anyone for Murder? (March 13, 1964)
---
James Parkerson is a psychology professor who places an ad in the newspaper offering advice on how to murder one's spouse. He gets a response from the police, but manages to convince them that he is merely gathering research for an experiment. Later, he is contacted by a man named Robert Johnson who is searching for a way to kill his lover's husband. From Johnson's description of his lover and her husband, Parkerson realizes that Johnson is talking about his wife Doris and himself. Johnson is planning to kill him, but doesn't seem to realize that his target and the man on the phone are one and the same. Parkerson hires a hitman named Bingham to kill Johnson. Unfortunately, Johnson kills the hitman. Johnson realizes that Parkerson knows about him so he contacts Doris. He tells her that they should kill Parkerson and then make it look like the hitman did it. Unfortunately, Doris still loves her husband and has no plans to kill him.
---
2x19 Murder Case (March 06, 1964)
---
Lee Griffin is an actor who is reunited with his old girlfriend Diana at a London production of a play being financed by Diana's husband Charles Justin. Lee and Diana rekindle their old romance and hatch a plot to kill her husband who is a wealthy diamond merchant. Lee's first attempt to kill Charles fails, but he succeeds on his second try. On a trip to Paris, Lee assumes Charles's identity. Unfortunately, Charles was aware of Diana's unfaithfulness and murderer her before he was killed. He hid her body in a car which is being shipped to Paris. Customs officials find the body and Lee, who is posing as Charles, is arrested for the crime.
---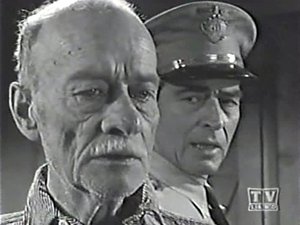 2x18 Final Escape (February 21, 1964)
---
A convicted bank robber John Perry is sentenced to 15 years hard labor in a state prison lumber camp. Determined to get out, James befriend an alcoholic inmate named Doc. Doc is in charge of the prison infirmary as well as burials for the dead. Doc makes an offer to John: if John will fincance an operation for Doc's granddaughter, he will get him out of prison. Doc's plan is to hide Perry inside the coffin of the next inmate who dies. The coffin will then be buried and dug up after the gravediggers and guards leave. Perry will then make his escape. All goes according to plan, until Doc fails to dig Perry up. Perry then learns why when the shroud slips from the face of the corpse sharing the coffin with him. Its Doc who died of a heart attack the night before.
---
2x17 The Jar (February 14, 1964)
---
At a carnival sideshow, a farmer named Charlie Hill buys a strange jar, which brings him notoriety and respect in the community because people travel for miles to gather in his parlor and look at the jar and it's obscure content. But his young wife, Thedy Sue, is frightened of it and insists that he throw it out.
---
2x16 The Evil of Adelaide Winters (February 07, 1964)
---
Near the end of World War II, a phony medium named Adelaide Winters cheats grieving families of soldiers killed in battle by pretending to communicate with ghosts. When she meets a wealthy widower named Edward Porter and finds out that his son was killed in battle, she insists that he join her seance. Edward reluctantly joins and begins to believe in Adelaide powers. Eventually, he proposes marriage to her so that the two of them can be with his son. Adelaide accepts the proposal but the honeymoon doesn't go as planned.
---
2x15 Night Caller (January 31, 1964)
---
Marcia Fowler accuses a neighborhood boy named Roy Bullock of being a peeping Tom. Roy denies it and manages to ingratiate himself with Marcia's husband, Jack, and her lonely stepson. When Marcia gets an obscene phone call she tells Jack that it was Roy, but he denies it. Later, after Jack goes away on a business trip, Marcia confronts Roy after receiving another obscene phone call and becomes fearful that Roy is crazy when he tells her that his mother was just like her.
---
2x14 Beyond the Sea of Death (January 24, 1964)
---
Grace Renford is a wealthy and attractive woman who is interested in meeting a man who will love her, not for her money, but for what she is. So she pretends to be a middle class woman after corresponding with a young engineer named Keith Holloway, who she met through an ad in a spiritualism magazine.
---
2x13 The Magic Shop (January 10, 1964)
---
Tony Grainger is a young boy who gets fifteen dollars for his birthday. He asks his father Steven to take him to an out-of-the-way magic shop so that he can spend it. Mr. Dulong, the mysterious owner of the shop, takes an interest in the boy and agrees to teach him everything he knows about magic. Despite his father's protests Tony is invited to step into a cabinet by Mr. Dulong. Ignoring his father, Tony steps inside and promptly disappears. When Mr. Dulong, himself, disappears Steven is shocked. The next day Tony comes out of the cabinet and acts like nothing happened. Eventually the Grainger's realize that there son has become a master of black magic and that they are helpless in the face of his dark power.
---
2x12 Three Wives Too Many (January 03, 1964)
---
Brown is a chronic gambler and bigamist who starts to run out of money when his wealthy wives start turning up dead. The police suspect that he is responsible for murder, but when no evidence turns up they are forced to conclude that each death was a suicide. The real murderer is one of Brown's wives who jealously wants to keep her husband all to herself. She tells him that if he strays again she will commit suicide and she will arrange for him to be charged for her murder and the murders of his other wives.
---
2x11 How to Get Rid of Your Wife (December 20, 1963)
---
Gerald Swiney, a henpecked husband, decides to get rid of his nagging wife, Edith, when she won't agree to a divorce. He intends to drive her away by making her think he's planning to kill her, but things don't go exactly as planned.
---
2x10 Good-Bye George (December 13, 1963)
---
Academy Award hopeful Lana Layne's past comes back to haunt her when her husband George, an ex-convict who she thought was dead, wants her back. She's not interested, but if she does divorce him, he would get half of everything. Then there's Haila French, a gossip columnist who wants an exclusive story, so she surprises Lana and her boyfriend with surprising results.
---
2x09 The Dividing Wall (December 06, 1963)
---
Fred Kruger, Al Norman, and Terry are three ex-convicts who are now gainfully employed as garage mechanics. One day, they decide to break into a payroll office. They are unable to open the safe, so the take it with them to the garage. Unfortunately, the safe contains, not only money, but also a lethal radioactive isotope which, if released, could poison the city.
---
2x08 The Cadaver (November 29, 1963)
---
Medical student Skip Baxter has an alcohol problem and a practical joke playing roomate named Doc Carroll. Doc wants Skip to quit drinking and cooks up a scheme. He takes a cadaver from the medical school morgue and dresses it to look like a waitress named Ruth. He then puts it into Skip's bed as he is sleeping off a hangover. When Skip wakes up, he sees the body and becomes convinced that he committed murder in an alcoholic stupor. He wraps the body in a rug and disposes it. When he returns to school, he finds out that Ruby is alive and that Doc has gotten into trouble for stealing a cadaver. Skip agrees to replace the body to get skip out of trouble. At the next anatomy class, the professor reveals the replacement cadaver to be the body of Doc Carroll.
---
2x07 Starring the Defense (November 15, 1963)
---
Miles Crawford is a former actor turned lawyer. He gets an oppotunity to practice both professions when his son Tod is arrested an put on trial for murder. Tod is guilty but Miles makes an impassioned summation that manages to sway both the judge and the jury. Unfortunately, the prosecutor is a movie fan and he points out that Miles's summation was lifted word for word from a old movie in which Crawford played a defense attorney in charge of a case very similar to the one he is in charge of now.
---
2x06 Nothing Ever Happens in Linvale (November 08, 1963)
---
Mrs. Logan calls Sheriff Ben Wister when she begins to believe that her neighbor Harry Jarvis killed his wife and buried her in his back yard. She notes that Harry has been acting strangely. He has been digging in the yard all night and has been drinkinf beer all day. She also notes that Mrs. Jarvis's annoying little dog has also gone missing. When the police interview him, Harry claims that his wife left him for another man. He also claims that his wife left her dog with him and that it died after an illness. The sheriff is unconvinced by Harry's explanation and gets a search warrant to dig up his back yard. When the police start digging they find a dead dog and believe Harry's story. Later, Harry visits Mrs. Logan who is in fact his secret lover. Harry did kill his wife and he and Mrs. Logan bury Mrs. Jarvis's body where the dog was once buried. They think that the police would never bother to check the dog's grave again.
---
2x05 Blood Bargain (October 25, 1963)
---
Jim Derry is a hit man who is hired to kill a bookie named Eddie Breech. He begins to have second thoughts when he finds out that Eddie's wife Connie is confined to a wheelchair and is being cheated on by her husband. He talks to the Breechs and agrees to help the two fake Eddie's death so that Derry can get paid for the hit and the two can start over in Mexico. Derry goes to the morgue and aquires a body. He puts Eddies wallet and wedding ring on the corpse and starts it on fire after putting it in a car. Derry gets paid, but is arrested by the police. The police found the car and believe Eddie is dead. Derry tells the police that Eddie is in Mexico. The police then bring Connie into the room. She accuses Derry of shooting Eddie the night before. Derry has been set up. Connie killed her husband and set up Derry to take the fall.
---
2x04 You'll Be the Death of Me (October 18, 1963)
---
During a lovers' quarrel Dandy Arthur kills his ex-girlfriend. Unfortunately, a button torn from her coats lands in his pocket during the struggle. His wife finds the button and Dandy sets out to kill her as well. Eventually, however, Dandy gives himself away by talking too much and is arrested by the police.
---
2x03 Terror in Northfield (October 11, 1963)
---
When his teenage son Tommy is found murdered in the town of Northfield, John Cooley sets out to avenge the boys death. John is a religious fanatic who believes he is on a mission from God. When he finds a piece of car headlight at the murder scene, he seeks out and kills the car's original owner Frency La Font and an elderly librarian who had some connection to the car. With all the murders, the residents of Northfield are unstandably shaken. They demand that Sheriff Will Pearce solve the case. Unfortunately, Pearce's girlfriend Susan Marsh falls under Cooley's suspicions since she bought the car from La Font. His attempt to kill her, however, is foiled at the last second by the timely arrival of Sheriff Pearce. Pearce explains that La Font murdered Tommy and confessed to it in his last will and testament.
---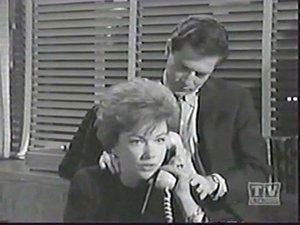 2x02 A Nice Touch (October 04, 1963)
---
Larry Duke is an actor making his motion picture debut in Hollwood when he gets a phone call from his New York girlfriend Janice Brandt. Janice is an olderwoman who sacraficed her marriage and Hollywood career in order to advance Larry's career. She informs Larry that her husband Ed followed her to New York showed up drunk at her apartment and was knocked unconscious in a scuffle. Larry convinces Janice to smother Ed with a pillow so that she can come back to Hollywood. She agrees and reluctantly commits murder. In Hollywood, Larry calls the police and tells them about the murder in New York. He then head upstairs where he joins his new bride who he married to further advance his Hollywood career.
---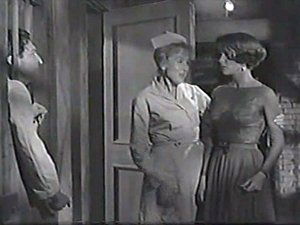 2x01 A Home Away from Home (September 27, 1963)
---
The mentally ill Dr. Fenwick is a supporter of the therapeutic value of role-playing in psychiatry. He kills the head of the sanatarium where he is a patient and assumes the man's identity. He locks doctors and nurses in the attic and gives their responsibilities to other patients. Things run rather smoothly until Natalie Rivers, the neice of the now dead head of the sanatarium, arrives for a visit. Since she has never seen her uncle before Fenwick is able to trick her into thinking that he is her uncle. Natalie discovers her real uncle's body and, not knowing who he is, asks Fenwick to call the police. He pretends to call the police and a patient pretending to be a detective shows up to look things over. Eventually Natalie discovers the staff locked in the attic. Fenwick tries to prevent her from telling anyone, but he is stopped by the police.
---