The Alfred Hitchcock Hour
Season 1
The Alfred Hitchcock Hour
Season 1
First Air Date: September 20, 1962

| | | |
| --- | --- | --- |
| First Aired on | : | 1962 |
| Episodes | : | 32 episodes |
Episodes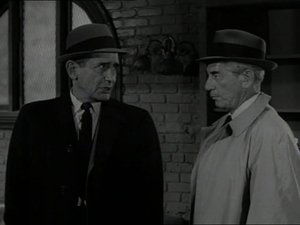 1x32 Death of a Cop (May 24, 1963)
---
When policeman Philip Reardon is killed in drug bust, his police officer father feels responsible because his son joined the police force to follow in his father's footsteps. In order to set things right, Philip's father strives to brings his son's killers and their mob boss Herbie Lane to justice. The plan leads to his own death at the hands of the criminals, but in death he is able to fulfill his goal. Before the murder he had stationed a fellow officer nearby to witness the killing and bring the entire gang to justice.
---
1x31 Run for Doom (May 17, 1963)
---
Dr. Don Reed falls in love with a nightclub singer named Niki Carroll despite the warnings of his seriously ill father and her ex-boyfriend who both tell him she is not good for him. Niki accepts his marriage proposal, but Don's father dies when he hears the news. The newlyweds take an exotic honeymoon cruise with the inheritance money. During the cruise, Don becomes enraged when he sees Niki kissing another man and he accidently pushes him overboard. Niki convinces Don to keep his mouth shut and since no one saw the incident he gets away with murder. Niki eventually grows tired of him. She tells him that she is going to leave him. She also wants all his money or else she will tell the police about the murder. Niki also dumps her band leader boyfriend, but instead of accepting this he strangles her. The police call Don to the scene. He examines his wife's body in the bedroom and discovers that she is still alive.
---
1x30 Dear Uncle George (May 10, 1963)
---
John Chambers writes an advice to the lovelorn column under the pseudonymn Uncle George. He learns that his wife is cheating on him when a neighbor named Mrs. Weatherby, not knowing that John and Uncle George are the same person, writes a letter to his column asking for advice. Chambers kills his wife and then pins the blame on her lover. When he fakes shock when the police reveal his wife's affair, he is accepted as innocent because he doesn't have a motive. Chambers almost gets away with murder until Mrs. Weatherby tells the police that she mailed the Uncle George column asking for advice about the situation.
---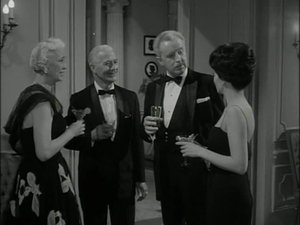 1x29 The Dark Pool (May 03, 1963)
---
Dianne Castillejo is a recovering alcoholic who gets into trouble when her adopted son drowns in the family swimming pool. Dianne is visted by a mysterious woman named Consuela Sandine who threatens to tell everyone that Dianne was negligent and drunk at the time of the drowning. Consuela says she is the boy's mother and wants blackmail money. Consuela also demands to be allowed to stay as their houseguest where she hopes to drive Dianne back to alcohol while simultaneously seducing her wealthy husband Victor. The plan works at first, but when Dianne finds out that her adopted son's real mother died in childbirth she fights back by telling Victor the whole thing. Victor believes her and promptly kicks Consuela out of the house.
---
1x28 Last Seen Wearing Blue Jeans (April 19, 1963)
---
Visiting from Englad, David Saunders is making a cross-country tour of America by car with his wife Roberta and their daughter Loren. They stop at a cafe in Arizona late one evening. Since Loren cannot stay awake she heads to the car and goes to sleep in the backseat. Unfortunately she get into the wrong car. She gets into a stolen car that is headed for Mexico. The cafe owner runs a stolen car ring. Thing get worse for Loren when the car deal goes awry and she witnesses a murder. She is spotted before she can get away and the criminal begin to search for her as do her parents. Eventually the criminals find her, but she manages to get away with the help of a friendly rancher named Pete Tanner. Later Loren reunites his her family at the cafe. The cafe owner, however, is arrested.
---
1x27 Death and the Joyful Woman (April 12, 1963)
---
Luis Aguilar is a rich wine merchant who disowns his son when he refuses to marry beautiful vineyard owner Kitty Norris. At a party, however, Luis agrees to give his destitute son $5000 if boy can drink him under the table. Drinking his own wine called "Joyful Woman" Luis humiliates his son by outdrinking him. After the contest, Luis hits on Kitty who resists and pushes him down the stairs. When Luis's secretary Ruth witnesses the event she jealously kills Luis in the hope that Kitty will be blamed. Ruth wanted Luis all for herself. Unfortunately for Ruth, a waiter discovers the body and figures out that Luis did not die in a fall. Ruth knocks him unconscious and puts his body into a wine vat. She begins to fill the vat slowly with water. Later the police find Luis's body and begin the search for the waiter who was also the son of George Felse, an investigating police officer. The police can't locate the waiter but discoverd a now guilt-ridden Ruth who has tried to commit suicide...
---
1x26 An Out for Oscar (April 05, 1963)
---
Oscar Blenny is a timid bank clerk who discovers that his wife Eva is cheating on him. He demands a divorce and Eva agrees, but insists on a $50,000 settlement. She tells him to steal it from the bank, but Oscar is reluctant. Oscar is approached by Eva's tough hitman boyfriend Bill Grant. Bill suggests a double-cross. He will kill Eva for $250,000, but will get the money by robbing Oscar's bank with Oscar's help. He will then leave the country and leave Oscar free of Eva and apparantly innocent of any crime. Oscar agrees to Bill's plan, but sets up a triple-cross. Bill kills Eva, but when he comes to rob the bank Oscar pulls a gun and shoots him dead. Impressed by Oscar's courage, his boss promotes him to credit manager.
---
1x25 The Long Silence (March 22, 1963)
---
In an elaborate con, Ralph Mason marries a rich woman named Nora Cory for her money. Unfortunately his schemes goes awry when he murders one of her sons from a former marriage. As he attempts to make the death look like a suicide, he is caught by Nora as he is writing a fake suicide note. Nora collapses and falls into a paralyzed, yet conscious, state. She is bedridden and worried that her husband will try to kill her. She is also unable to speak and cannot tell anyone about her dangerous husband. When her nurse Jean Dekker allows her husband to adminster her medicine, she grows fearful that he will try to poison her. Fortunately, the nurse figures out a way to communicate with Nora. Nora squeezes her hand in response to yes or no questions. Jean discovers the truth about Ralph, but when Ralph finds out he tries to kill both Nora and Jean . Fortunately, Nora comes out of her paralysis in time to scream. She alerts her second son who manages to subdue Ralph before he can kill again.
---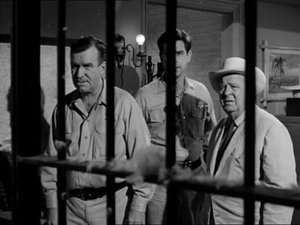 1x24 The Star Juror (March 15, 1963)
---
George Davies is mild mannered store-keeper who makes a pass on the town floozie. When she rejects him, he accidentally kills her. Unfortunately, the girl's boyfriend is arrested for the crime and put on trial. When George is appointed to the jury for the case, he finds a way to get the boy off without having to confess his own guilt. George manages to get the boy off, but the decision enrages the townspeople who boycott George's store and treat him like an outcast. The townspeople also hound the boy, who commits suicide because he cannot convince anyone that he is not a murderer. Eventually George confesses his crime to the police, but they refuse to believe him. They think he has suffered a nervous breakdown because of the harrassment and the boy's suicide.
---
1x23 The Lonely Hours (March 08, 1963)
---
Louise Henderson rents a room to woman named Vera Brandon who begins to show an unreasonable amount of interest in Louise's newborn son. Louise begines investigating and discovers that she and Vera shared the same maternity ward when her son was born. She also discovers that Vera's baby died during childbirth and this death has left her mentally disturbed. She comes home only to both Vera and her son missing. She finds an address and calls the police. The police go to the address and discover Vera rocking the baby back and forth and claiming that the child is hers. The police return the child to Louise and send Vera to a mental hospital for treatment.
---
1x22 Diagnosis: Danger (March 01, 1963)
---
An outbreak of anthrax in Los Angeles threatens to panic the city until the health department's Dr. Dan Dana arrives to track down the source of the disease. With this assistance of his boss Dr. Oliver and Deputy Sheriff Judd, he discovers that the disease comes from a pair of bongos purchased in Mexico by a now dead drummer.
---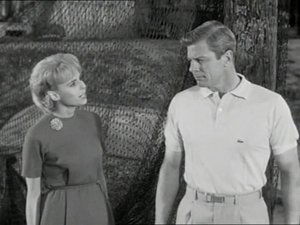 1x21 I'll Be Judge, I'll Be Jury (February 15, 1963)
---
Laura Needham is murdered while vacationing in Mexico. Her husband Mark discovers that the police are holding as a suspect an American named Theodore Bond. Mark wants something to be done, but the police are helpless because they cannot prove their case. Mark decides to get the proof, but he is murdered by Bond instead. Mark's in-laws, Alex and Louise Trevor take it open themselves to bring Bond to justice. They set up a trap with Louise as bait and catch Bond attempting to committed murder.
---
1x20 The Paragon (February 08, 1963)
---
Alice Pemberton is a busy-body housewife who injects herself into the personal lives of everyone she knows: friends, relatives, her husband's business associates. Unfortunately she fails to realize that her constant attempts to give advice are alienating everyone. Her husband John is patient. He tries to tell her that her annoying behavior will cost them the last few friends that they have left. She refuses to listen. So, John decides to poison her.
---
1x19 To Catch a Butterfly (February 02, 1963)
---
Bill and Janet Nelson move into a new home next door to a family named Stander. Unfortunately, the Stander's son Eddie is a homicidal monster. Eddie kills the Nelson's dog and then runs a trip wire across the cellar stairs that almost causes Janet to break her neck. Bill knows that Eddie is responsible, but Eddie's father Jack Stander won't do anything. Jack controls the boy's life with an iron hand. It is later revealed that Eddie is not the source of the problems. Eddie, himself, is a victim of parental misunderstanding.
---
1x18 A Tangled Web (January 25, 1963)
---
David Chesterman is a thief whose girlfriend Maria is cheating on him with his partner Carl Gault. Carl has fallen in love with Maria and plans to get rid of David. He tells David about the body of rich man who is loaded with jewelry. David goes to rob the corpse, but is discovered by a guard. Later, the guard is found dead by the police. David tells Maria that he is innovent, but he decides to hide out for a while and leaves Maria with Carl. Carl informs the police of David's location and he is arrested for murder. As David is about to be sentence Maria gets away from Carl by stabbing him. She heads to the court building convinced that David is innocent. In the court building she climbs out on a ledge and threatens to jump unless David is brought to her and is allowed to tell the truth about the entire robbery. David is brought to her, but he reveals that he did kill the guard. Knowing that he will go to prison, David begs her for forgiveness.
---
1x17 Forecast: Low Clouds and Coastal Fog (January 18, 1963)
---
Dan O'Herlihy (as Simon Carter) Inger Stevens (as Karen Wilson) Christopher Dark (as Manuel Sanchez) Chris Robinson (as Ricky) Richard Jaeckel (as Tom) One night when her husband is away, Karen Wilson is frightened when a man named Manuel Sanchez comes pounding on her door. He claims to be out of gas. Karen refuses to let him in and he must walk to a gas station. Later Karen hears a scream. She is told by the police that Sanchez's girlfriend who was waiting in the car was murdered while he was walking to the gas station. Karen suspects a neighboring writer named Simon Carter. The next evening Simon comes to Karen's home. She is rescued by her three surfing friends. Karen, however, is shocked to discover that her three friends are in fact the murderer's of Sanchez's girlfriend. They have her trapped, but she is rescued by Sanchez. He was returning to get even with her for contributing to the death of his girlfriend, but he manages to save her life instead.
---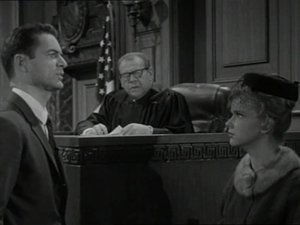 1x16 What Really Happened (January 11, 1963)
---
Over the protests of his wife Eve, Howard Raydon fires Addie the family maid when her son breaks a valuable antique. Unwilling to leave, she poisons Howard's milk and kills him. An autopsy reveals the poison, but Eve is the chief suspect after she is fingered by Howard's mother. Believing that Eve's innocence will come out in trial, Addie remains silent about any wrong doing. Unfortunately, the prosecution reveals that Addie's 'son' is really Eve's son from a previous marriage. They claim that Eve killed her husband to prevent being seperated from the boy. As things begin to look worse for Eve, Addie confesses her guilt in a note and attempts suicide. Her suicide attempt is stopped in time and she is forced to stand trial.
---
1x15 The Thirty First of February (January 04, 1963)
---
Andrew Anderson is an advertising executive who discovers the body of his deadwife laying at the bottom of the basement stairs. An investigating detective named Sgt. Cresse believes Mr. Anderson is guilty of murder. He wants to trick him into making a confession by making Mr. Anderson believe that his wife is still alive and that she is having an affair with one of his fellow workers at the advertising agency. Eventually Mr. Anderson is proven innocent of murder, but Cresse's hounding has left him hopelessly insane.
---
1x14 The Tender Poisoner (December 20, 1962)
---
Peter Harding is a corporate executive who tries to help save the sagging career of an associate named Philip Bartel. He hopes to get Bartel into one of the corporation's very popular training courses. Later, however, Harding discovers that Bartel is interested in leaving his wife Beatrice. He wants to run off with his mistress. Harding becomes intent on helping Bartel in his home life. He decides to do this by taking Bartel's mistress of his hands.
---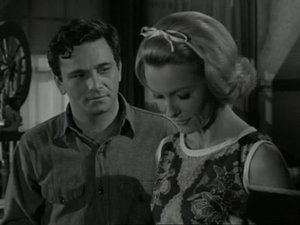 1x13 Bonfire (December 13, 1962)
---
Robert Evans is a revivalist preacher who is desperate for money to build his own church. He romances a rich woman named Naomi Freshwater and kills her. Some time later, Robert meets Naomi's neice Laura. He tries to romance her as well, but she is not interested. When Laura discovers that Robert killed her aunt, the preacher kills her and stuffs her body in a trunk. He drags the trunk to a pit and sets it on fire. Later, as Robert is delivering a sermon, it begins to rain. The rain puts out the fire and the contents of the burned trunk are revealed. Robert is promptly arrested and charged with murder.
---
1x12 Hangover (December 06, 1962)
---
Hadley Purvis is an alcoholic advertising executive whose wife Sandra tells him that she will leave him if he takes another drink. Unfortunately, he drinks himself into a stupor. When he awakens he cannot remember anything that happened to him while he was drunk. He can't remember losing his job for being drunk during a presentation and he can't remember buying his wife a new scarf to prove that he had not been drinking. Ultimately, he discovers his wife's strangled body in his basement. Though he cannot remember, he realizes that, while he was drunk, he strangled her to death with the scarf he bought for her.
---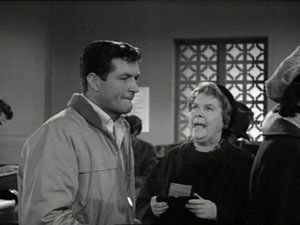 1x11 Ride the Nightmare (November 29, 1962)
---
When three of his childhood pals break out of prison, Christopher Martin is in trouble. When he was younger, he and his pals committed a crime. All except Christopher were caught and sent to jail. Each of them vowed revenge. Christopher confesses his crime to his wife Helen though he fears she will leave him. Helen is shocked at first, but she agrees to help him proving that his fears were groundless. Together they foil the three prison escapees when they show up looking for revenge.
---
1x10 Day of Reckoning (November 22, 1962)
---
Paul Sampson murders his wife Caroline and is relieved when the police rule her death and accident. His conscience gets the best of him, however, and he decides to confess the murder to his family and friends. Unfortunately, no one believes him. They think the stress of his wife's death has gotten to him. Later he tells another friend, who also happens to be a judge. The judge, however, knew all along. He was Caroline's lover. Knowing that Paul's conscience is killing him, the judge chooses to remain silent. When Paul continues in his attempts to confess, he is eventually committed by his family to a mental hospital.
---
1x09 The Black Curtain (November 11, 1962)
---
Phil Townsend suffers amnesia after he is mugged outside his drug store. All he remembers is that he is about to get married. A taxi driver takes him to his fiancée's house, but he discovers that she is already married and has been married for three years. Later, Townsend discovers that he has been living under the name David Webber for three years. He discovers that Webber was once the bodyguard of a rich criminal attorney and is suspected of murdering the attorney's wife. Townsend eventually manages to clear his name. Later, he checks into a hospital for treatment.
---
1x08 House Guest (November 08, 1962)
---
John and Sally Mitchell offer a stranger named Ray Roscoe a place to stay after Roscoe saves the life of their son Tony. When Roscoe turns out to be a womanizing freeloader, they begin to believe that they made a terrible mistake. One night Roscoe wrecks their car and hits on a camper's wife. Angry, John punches him and knocks him to the ground. John is shocked, however, when the camper examines Roscoe's body and declares that Roscoe is dead. The camper suggests that they bury the body in the woods and forget the whole thing. John agrees and lets the camper deal with the body. Later, John is disturbed to discover that the woods are going to be excavated as a part of a new highway construction. Since he doesn't know exactly where the body is, he calls the camper and tells him that they must move the corpse. The camper agrees, but demands $20,000. He tells John that he will go to the police if he does not pay the money.
---
1x07 Annabel (November 01, 1962)
---
David Kelsey, a research chemist, is in love with Annabel. He assumes another identity so that they can share their moments together in complete privacy. He even builds a beautiful dream home for the two of them. David is hopelessly infatuated with her. Unfortunately, Annabel wants no part of him. She's married and both she and her husband wonder when David will get the hint. He does not and eventually murders the couple. He installs her corpse in the bedroom of their dreamhouse so that she can be by his side for the rest of his life.
---
1x06 Final Vow (October 25, 1962)
---
Sister Pamela suffers a crisis of conscience just as she is about to take her final vows. Is her belief real or is she just hiding from the rest of the world? The sisters in the convent give her time to think everything over by letting her pick up a valuable statue from a reformed gangster. As she is returning, however, the statue is stolen by a young criminal named Jimmy Bresson. In order to get the statue back she leaves the convent and hunts Jimmy down. She arranges to have a date with him to get into his apartment. Unfortunately, she discovers that he has pawned the statue. She takes the pawn ticket and heads for the pawn shop. As she is about to get it back, Jimmy catches her. Jimmy and the dishonest pawn shop owner want to kill Pamela, but they want to have the statue appraised first. They call an appraiser, but it turns out to be the man who originally offered the statue to the convent. He tells them that the statue is worthless and convinces them to let Pamela go. Having confr
---
1x05 Captive Audience (October 18, 1962)
---
Warren Barrow writes mystery novels under a pseudonymn. He sends his publisher a series of tape recordings that appear to detail either the plot of his next mystery novel or the plan for a murder he is actually going to commit. Using his own name on the tapes, Barrow describes how he renewed a friendship with a very attractive girl named Janet West. Janey, however, is married and wants someone to kill her wealthy husband. Blinded by passion, Barrow agrees to commit murder. At the last minute, however, he gets cold feet and later, out of guilt, decides to kill Janet. The tape ends, however. The publisher and another writer, Tom Keller, become convinced that Barrow is planning murder. The publisher calls the police while Keller heads for Janet's apartment. At the apartment, Keller discovers Janet dead and Barrow holding the murder weapon. Barrow is taken to the police station where he provides an ending to his novel and a complete confession, all on tape.
---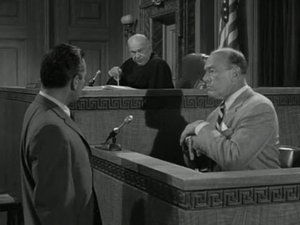 1x04 I Saw the Whole Thing (October 11, 1962)
---
Michael Barnes is a mystery writer who is accused of causing a fatal car accident. Each eyewitness, however, proves to be unreliable when their testimony is shredded by Barnes who is acting as his own defense attorney. He is exonerated after he shows that each witness only saw what they wanted to see. Ultimately, however, it is revealed that he was not the driver. The driver was his pregnant wife. Barnes arranged to have himself accused because he knew that his wife would not be able to stand the strains of a trial.
---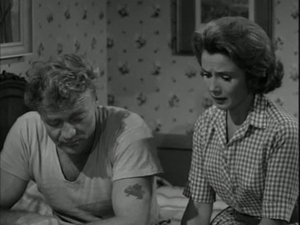 1x03 Night of the Howl (October 04, 1962)
---
Jim Mallory is a forest ranger who along with his wife Linda, have adopted a girl named Anne. The couple have never told Anne that her parents died in a bizarre murder-suicide for fear that the news might disturb her. A blackmailer contacts Jim and demands money. He says that he will tell Anne the secret of her past if Jim doesn't pay up. Jim agrees to pay, but informs the police. The blackmailers figure out that something is up and change the site of the money drop. Later the blackmailers get into an argument and one of them is killed. When the police find the body, they suspect Jim Mallory. Jim manages to catch the blackmailer to clear his name, but he doesn't get to him in time to stop her from telling Anne the secret about her parents. Anne is troubled by the news, but manages to take it in stride. She tells the Mallorys that she loves them and has always considered them her real parents.
---
1x02 Don't Look Behind You (September 27, 1962)
---
At a college campus, two young girls are killed while strolling through a nearby forest. Suspicion falls on a chemistry professor and an intense and brooding music professor named Edwin Volck. Harold, a psychology professor, convinces his fiancee Daphne to act as bait to help trap the killer. The trap succeeds and Volck is revealed as the killer. Harold, however, becomes worried. He believes that the killers bloodlust may have inspired other less obvious psychos on campus. Daphne realizes that Harold has been speculating about himself when he suddenly attacks her. She is rescued by the chemistry professor. The chemistry professor had been watching Harold's behavior since the beginning believing that he was a possible psychopath.
---
1x01 A Piece of the Action (September 20, 1962)
---
Duke Marsden is about to lose his wife because of his gambling habits. She gives him an ultimatum: either give up poker or she leaves. He decides to give up poker. Later, Duke's younger brother Chuck arrives looking for a high-stakes game of poker. Duke arranges to have brother play a couple of his old poker buddies who would love to fleece a newcomer. Duke's plan goes awry when Chuck starts to clean house. After the losers call Duke to complain, Duke realizes that he must deal with the situation. He goes to the game and uses a marked deck to clean out Chuck. Chuck leaves, bitter and broke. Duke's old gambling buddies eye him suspiciously even after he offers them their lost money. They believe that Duke, who just cheated his own brother, had probably cheated them in the past as well. Duke arrives home mortally wounded. He apologizes to his wife and dies in her arms.
---